Feroze Khan was born in Quetta, Pakistan. Feroze married Syeda Alizey Fatima Raza in March 2018. On 3 May 2019, Feroze Khan had a son named Mohammad Sultan Khan. In 2020, Feroze Khan and Syeda Alizey went through a divorce.
Read Also:
Feroze Khan Just Dropped a Hint Behind the Reason for his Divorce
In his previous interview, Feroze Khan had mentioned that KRQ is very arrogant. When the actor demanded money to play Danish in the blockbuster drama serial, Meray Pass Tum Ho, Khalil-ur-Rehman Qamar refused him. In fact, it was the famed writer who had told Feroze that he could never be an actor. When the host asked Khuda Aur Mohabbat star if the rumors are true and if Khalil-ur-Rehman Qamar had told him that he can never become an actor, Feroze replied in positive.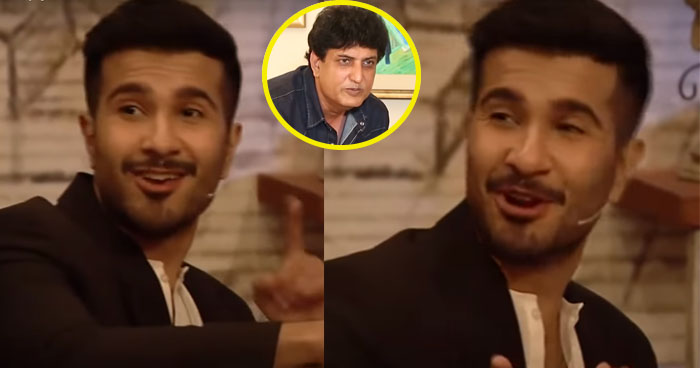 "I am not a very big fan of Khalil Sahab because I think he is very arrogant," said Feroze. "He has said some inappropriate words for my mentors, or in human capacity, that I have turned such kings into beggars. It doesn't suit any person to say such things."
Read Also:
Is this Mystery Girl BIGGEST reason behind Feroze Khan and their wife's Divorce?
"Yes, he said that. But we have become friends now. We are on good terms."
Here is the complete Video, check out!
Please 'SHARE' to pass on this story to a friend or family member