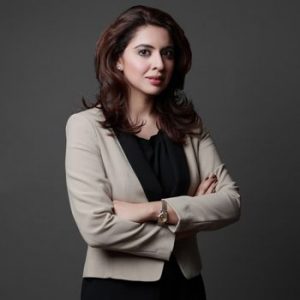 This week Pakistanis have yet another reason to beam with pride. The GR8 Women Awards has for the first time nominated a Pakistani woman to receive one of their prestigious trophies.
Sidra Iqbal is one of 16 women from across the Middle East region to be recognized and celebrated this year. The GR8 Women Awards have been organized for the past 3 years by the Indian Television Academy and serve to not only recognize women for their achievements but also to increase awareness for the founder's, Anu Ranjan's charity, BETI. BETI is a foundation which helps women in trouble and provides them with funds to overcome difficulties.
Pakistan's very own popular television host and journalist, Sidra Iqbal, will be honoured and recognized on 15th February'14 at the 4th Annual GR8 Women Awards in Dubai. Sidra is well-known for her million dollar smile, which combined with her impeccable clarity of speech and thought, make her the personality that she is. She was the first Pakistani to host the digital content of the star studded Bollywood extravaganza, IIFA twice in a row in Singapore and Macau, interviewing the A-list Super Stars of Indian Cinema. Sidra is one journalist who has been able to hold her own, whether it has been a hard core debate on counter terrorism and national security with policy makers, or light hearted chats with accomplished celebrities.
For these achievements and so many more Sidra Iqbal is receiving the coveted GR8 Women Award in Journalism at Sofitel The Palm in Dubai. On this glamorous and momentous occasion, Sidra will be adorned in an outfit by Sania Maskatiya. Sidra Iqbal comments regarding receiving this great honor: "I am most humbled to be recognized at this prestigious forum that celebrates dynamic women achievers from across the region. It's a delightful feeling to be the first Pakistani GR8 Women Award recipient. Pakistan has a treasure of untold heart touching, inspiring stories and I feel it's a tremendous opportunity to draw attention to the real Pakistan story."
Simi Garewal is also receiving an award this year while past winners include big names such as Sushmita Sen and Karishma Kapoor. Leading Bollywood and Indian television stars will be in attendance including, Shriya Saran and Kangana Ranaut. The awards will be aired live on Sony