Coconut oil is an edible oil extracted from the kernel or meat of mature coconuts harvested from the coconut palm. It has various applications and is able to last up to six months at 24 °C without spoiling.
Coconut oil has various benefits, not only for your skin, but also for your health as well as your hair growth. According to a 2018 study, coconut oil is found to be one of the best plant oils for the skin. This is attributed to the fact that coconut oil is rich in antibacterial, anti aging, and anti inflammatory properties.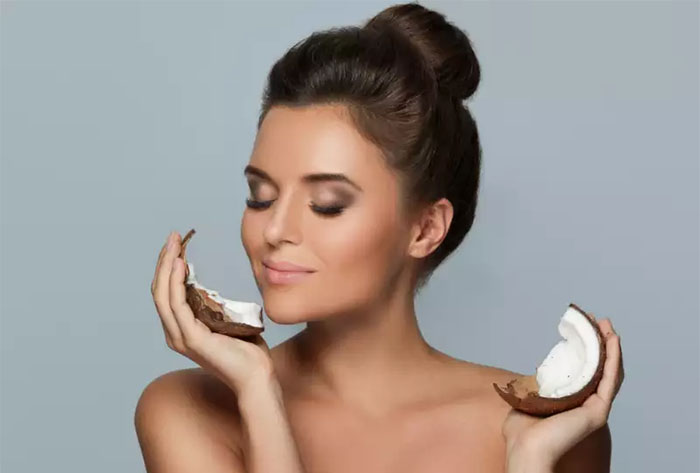 Personally, before going to bed, I mix my moisturizer with coconut oil and gently massage it into my skin. Applying it with moisturizer is just a personal preference, not a must do. This helps in deeply moisturizing the skin. Moreover, when applied in the day, it also protects the skin from the suns harmful UV rays, which reduces the risk of skin cancer, wrinkling and brown spots. But, keep in mind that, according to a recent study, it only blocks out 20% of the suns UV rays. Hence, It is essential for your skin to benefit form the effects of coconut oil as it prevents, wrinkles, dryness, flaking and sagging.
As for its countless health benefits, it may also help in reducing belly fat, which in turn reduces the risk of other health issues such as diabetes. In one study, obese men lost 1 inch of their waist fat by adding 2 tablespoons of coconut oil to their diet. Additionally, it also boosts bone health and by applying it onto the skin, it acts as a non toxic insect repellent. In another study, applying other oils with coconut oil onto the skin provided over 98% protection from the bites of certain mosquitoes.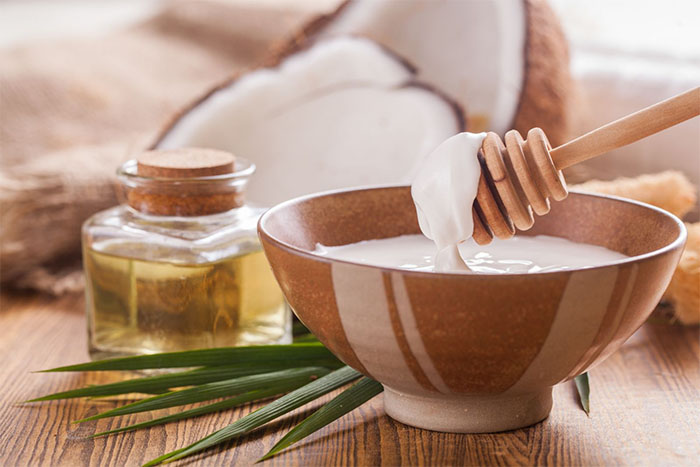 Liver health is also improved as, according to Animal research, its saturated fats protect your liver from the damage caused by alcohol or toxin exposure. By consuming coconut oil directly, one's immune system is strengthened and damaged livers, kidneys and tissues are healed. The intake of this gifted oil promotes nutrient absorption, increases metabolism and helps in weight loss. Therefore, it is very important to have a daily intake of coconut oil!
When it comes to your hair, not only does coconut oil help in its growth but also prevents damage. It helps in reducing moisture and protein loss from the hair when applied either before or after shampooing. Researchers have concluded that the unique structure of the la uric acid in coconut oil can penetrate the hair shaft in a way that most other oils cannot. It also retains moisture and keeps the hair looking shiny and silky. Most importantly, it also conditions the hair from within, thereby, making it act as a heat protestant. Due to its property of adding shine to the hair and making it silky, I like to apply coconut oil on my freshly washed hair, preferably when its damp.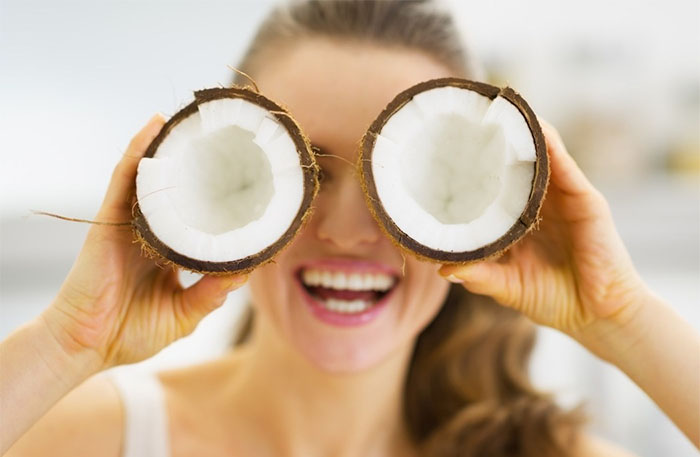 This locks in moisture and helps keep my hair looking smooth and shiny throughout the day. On the whole, due to its many diverse uses and properties, coconut oil can be considered as a miracle worker! Not only does it improve your standards of living by improving your health, but also raises your appearance by instantly beautifying your hair! So make coconut oil a part of your life as it will certainly and undoubted be beneficial for you! After all what's the harm in trying something new?