The Bollywood industry and the nation went into shock when famous actor Irrfan Khan took to his social media account and shared the news of him suffering from a rare disease that people assumed to be Cancer and it was only later when he announced that he was suffering from Neuroendocrine Tumour and later head to London for the treatment.
Later, various reports came that claimed that he was in a critical stage that was later refuted by the PR team of the actor. Irrfan Khan will next be seen in Bollywood movie Karwaan and in a recent interview he opened up about his feelings when he came to know about the fact that he was suffering from Cancer. He said, in the beginning, he felt really low and shaken but later he looked at the positive things and got strength.
— Irrfan (@irrfank) March 16, 2018
He said, "The way it is opening your windows to look at life. I would have never reached that state even if I had done meditation for 30 years, I wouldn't have reached it. But this sudden jolt has put me into a platform where I could look at things in a completely different manner."
Read Also:
Is Irrfan Khan Admitted to Hospital Due to Brain Cancer?
In an interview that he gave to AP, he said that people were doubting about the fact whether he would come out of the disease or not because it was not in his but nature's hands. He told AP, "It sounds strange, but they should trust nature rather than feel sad, and trust that whatever the outcome, it will be for good and it will be for the best."
The Hindi Medium actor also talked in detail about his disease and said that he was having the fourth cycle of his chemotherapy and after every six cycles, they had to have a scan. After the third cycle, his scan came positive but everyone was worried about the sixth scan because that could decide his life. Irrfan's latest picture also circulated on the social media in which he looked weak but happy.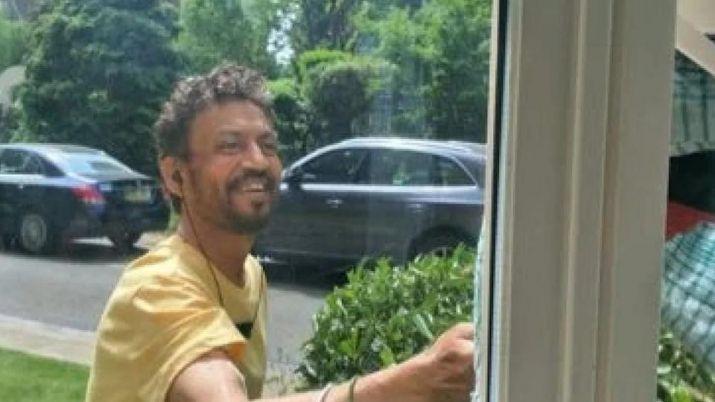 He said, "There's no guarantee of life with anybody. My mind could always tell me to hang a kind of chip on your neck and say, "I have this disease and I could die in a few months or a year or two." Or I could just avoid this conversation completely and live my life the way it offers me. And it offers so much. I admit I was walking around with blinders. I couldn't see what it offered me."
Talking about the work front, he will next be seen in Karwaan that will release on August 3 and also star South superstar Dulquer Salmaan and Mithila Palkar in leading roles.