Asim Azhar is a Pakistani singer, songwriter, musician and an actor. He started his career as a singer on YouTube, re-singing contemporary Western songs before he became a public figure.
Yesterday the stars took the internet by storm after announcing their engagement. The new couple shared this big news with fans;
However, the actor quoted his tweet from last year, where he had clarified that the screenshot is fake. Asim Azhar once again clarified that the screenshot of the news channel circulating on social media is fake.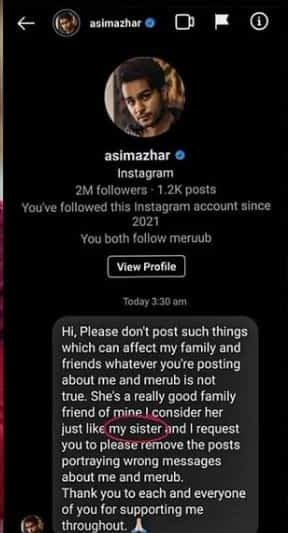 Would you like to read showbiz news and stories about actors? Click here for more Celebrity News and like our Facebook Page to keep up to date with the latest news from the entertainment industry.