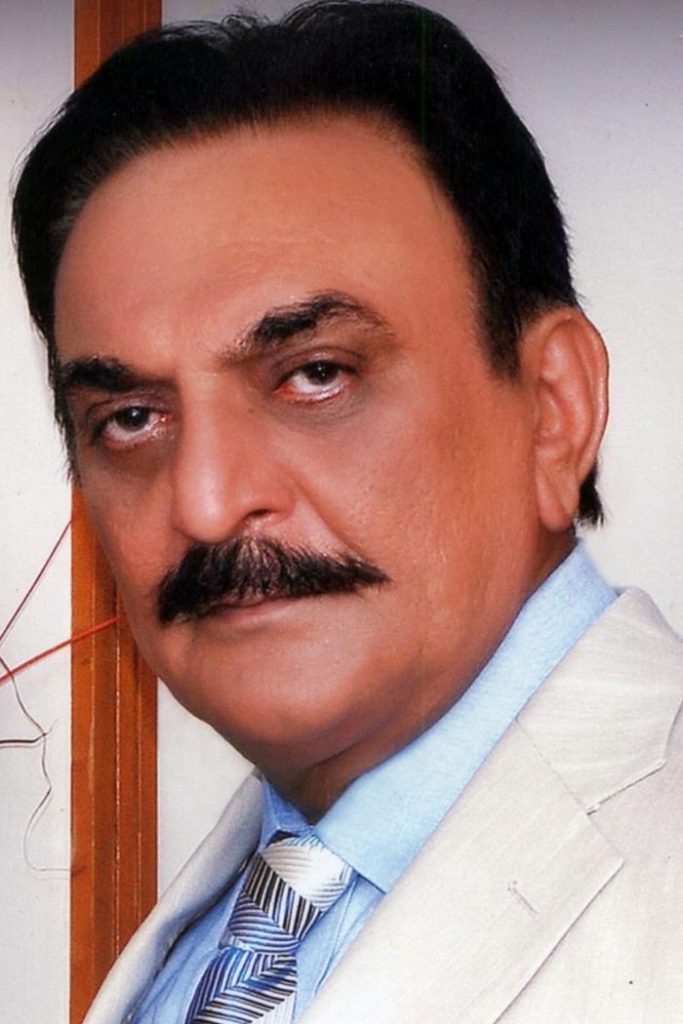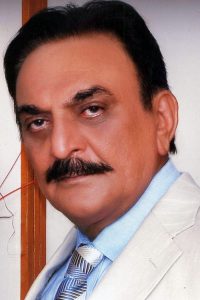 Veteran Pakistani television actor, director and producer, Abid Ali passed away on Thursday. He was 67. 
Abid Ali had been ailing from a liver disease for a long time, and was being treated at a private hospital in Karachi. His wife Rabia Abid Ali and daughter Rahma Ali confirmed his death. 
Born Abid Sher Ali in 1952 in Quetta, he worked as an actor, director, and producer, acting in several TV and film productions. After working at Radio Pakistan, Abid Ali launched a successful career as an actor with the PTV drama Jhok Sial in 1973. But he was perhaps best known for his role as Dilawar Khan in Waris, the classic 1979 PTV drama serial. 
He was the director and producer of Dasht, a 1993 hit drama in which he also played the role of Shams Shah. Abid Ali is the recipient of the prestigious Pride of Performance. He has three daughters, including renowned model and actress Iman Aly and singer Rahma Ali. His daughter, Rahma, also later confirmed her father's death in a message posted on her Instagram account. 
R.I.P #AbidAli sir. You were a legend, you are a legend and you will forever be a shining star of the industry. 💫

— Armeena Khan (@ArmeenaRK) September 5, 2019
Sad news the legendary actor Abid Sher Ali has passed away. May Allah grant him highest place in Jannah. 🙏 pic.twitter.com/FMOexKjfzv

— Asim Jofa (@asimjofa) September 5, 2019
Deeply saddened to hear about the death of veteran actor Abid Ali Sahab. May his soul rest in peace.

— Wahab Riaz (@WahabViki) September 5, 2019
Deeply saddened by the demise of an amazing actor Abid Ali sahab. He was one of my all time favourite actor. Praying for his maghfirat. My condolences to his family n friends. May Allah bless him with highest ranks in Jannah. Ameen

— Umar Gul (@mdk_gul) September 5, 2019
Rest in eternal peace #AbidAli. One of the most brilliant actor Pakistan has ever had. I was a huge fan of your voice, looks, personality and command on acting. You will be missed.

— Nazrana Yousufzai (@NazranaYusufzai) September 5, 2019
It is with great sadness,I heard of the passing of Abid Ali Sahib. A great actor, a great director &above all a wonderful human being. Many fond memories of working with him. His presence in the industry will be sorely missed. May Allah grant him the highest place in Jannat.Ameen

— Mehwish Hayat TI (@MehwishHayat) September 5, 2019
Our industry lost a Legend today. #AbidAli Sir , May you rest in eternal peace. Your talent shall live on!
Deepest condolences to the entire family.
Inna lillah wa inna eleyhe rajioon.

— MAWRA HOCANE (@MawraHocane) September 5, 2019
#Legendspk Abid ali sb .. the nation has lost one of its cultural hero's. an artist who served with his art and craft and made permanent space in our hearts &mind . Our last salute to you sir may you rest in peace .🇵🇰♥️⭐️

— Shaan Shahid (@mshaanshahid) September 5, 2019
My heartiest condolences to the family of veteran Actor sir #AbidAli. Inna lillahe waina illehe rajaoon. May his soul rest in peace Ameen.
What a phenomenal Actor & amazing person. We will miss you Sir immensely. Say a prayer for his departed soul. #showbizpakistan

— Mishi khan (@mishilicious) September 5, 2019
Extremely saddened to learn of the passing away of Abid Ali sahib.
He was an incredibly powerful actor, great talent & a beautiful soul from Pakistan. Will miss him..

إِنَّا لِلّهِ وَإِنَّـا إِلَيْهِ رَاجِعون

May Allah SWT bless his soul in Jannat-ul-Firdaus.🤲🖤 pic.twitter.com/Y9uE1ucIFu

— Adnan Sami (@AdnanSamiLive) September 5, 2019
Deeply saddened to hear about Abid Ali sahab's death. A legendary actor and a man with a heart of gold. May Allah bless him with jannat and give his family, fans and our industry the strength to bear this tremendous loss. We will miss you sir and your work will never be forgotten pic.twitter.com/nEKr3HYDO8

— Humayun Saeed (@iamhumayunsaeed) September 5, 2019
Abid Ali will be missed . Inna Lillahi wa inna ilayhi raji'un ! Prayers for him and pray Sabr for his family

— HUMAIMA MALICK (@HumaimaMalick) September 5, 2019
Abid Ali Sb is dead. It pains us that death has come to him.He was an outstanding actor. Legendary he was. Articulate, gentle & well spoken. Last time I met him at the PTV Headquarters, his delectability & smile was the same إِنَّا لِلّهِ وَإِنَّـا إِلَيْهِ رَاجِعُونَ

— Dr. Nauman Niaz (@DrNaumanNiaz) September 5, 2019
Sir Abid Ali – إِنَّا لِلّهِ وَإِنَّـا إِلَيْهِ رَاجِعون

— Faizan Shaikh (@mFaizansk) September 5, 2019
May his soul rest in peace. #AbidAli pic.twitter.com/fhNeZ3IlNZ

— Sanam Baloch (@SanamBalochfans) September 5, 2019
Our very dear and senior actor and friend ABID ALI sahab has passed away. Inna lillahe wa inna ilaehe rajioon.
May Allah bless his soul and reward him a place in jannat, aameen
This is a sad moment for us.

— Faysal Quraishi (@faysalquraishi) September 5, 2019
Today our industry lost a gem. Words can surely not express the loss of Abid Ali Sir. Working with him in Bunty I love you was an unforgettable experience. He always brought so much light to everyone around him. Such a legend. You'll be missed Sir #AbidAli #RestInPeaceAbidSir 💔 pic.twitter.com/UIta7c0als

— Saba Qamar (@s_qamarzaman) September 5, 2019
RIP #AbidAli
Unforgettable as Dilawar in Waris pic.twitter.com/cKjwEpz45M

— Mohammad Taqi (@mazdaki) September 5, 2019
View this post on Instagram