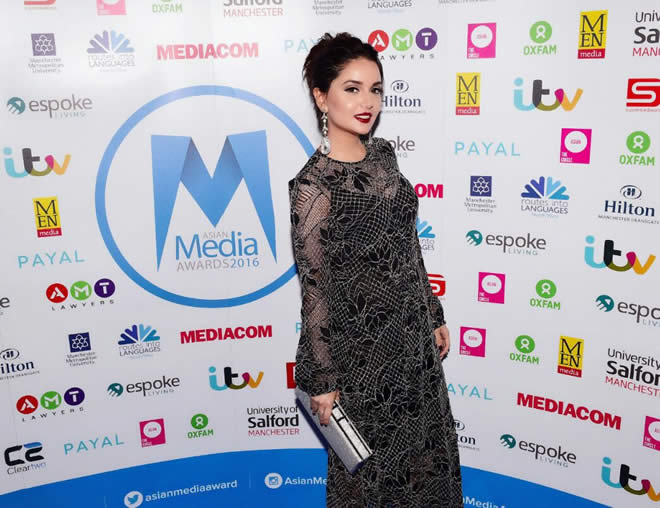 Canadian/Pakistani actress Armeena Rana Khan re-cently attended the prestigious Asian Media Awards 2016 held at the Hilton Manchester Deansgate (UK). While attending, she also presented the Best Channel of The Year Award to Star Plus, which was received by their International Head, Mr Gurjiv Singh.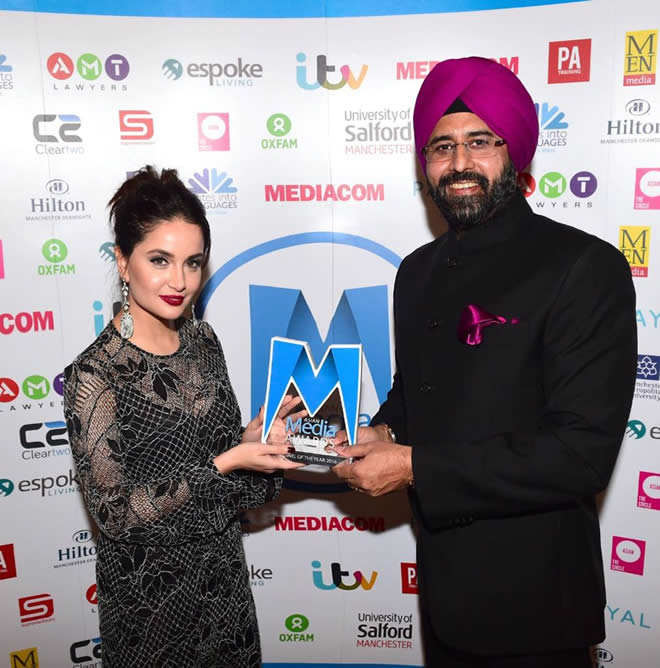 Armeena was styled by Shaylla [Elle Magazine] in a black outfit by Zara and Topshop UK accessories. She was also spotted mingling with British actor Art Malik and social media sensa-tion Rahim Pardesi at the event.
The Asian Media Awards, which were established in 2013, are held annually to recognize the strength and depth of the media industry. The awards aim to highlight the ground breaking work of reporter and producers in highlighting issues affecting race relations and human rights.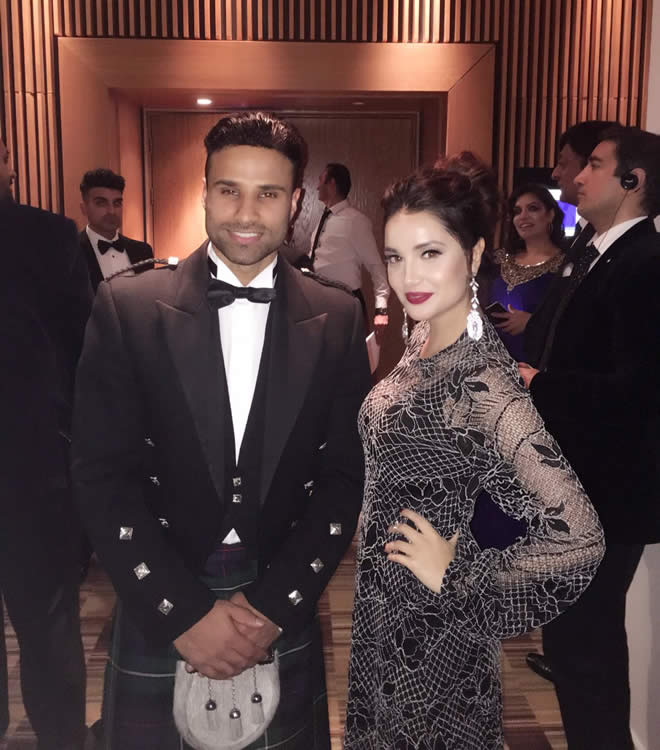 Sharing her experience of attending the event, Armeena said "Asian Media Awards are crucial in not only energizing the current professionals in our industry but also the upcoming talent. It is a great platform to promote our achievements and showcase the creativity we have to offer as a community".