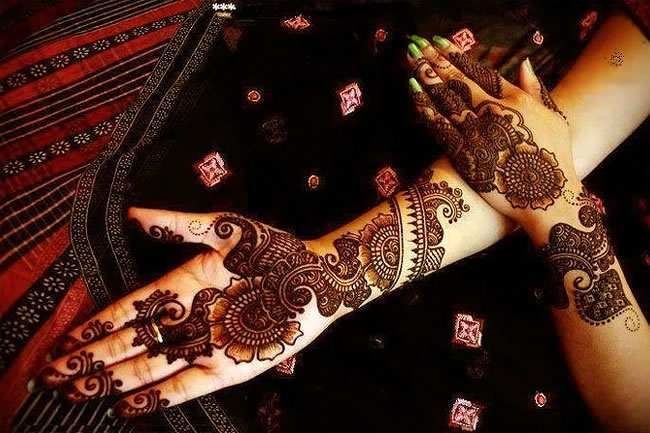 One of the reasons females look forward to Eid Ul Fitr which is also known as the sugar feast, is not for the sweet dishes but because they get to dress head to toe all sparkling kind. Getting decked up is something all girls enjoy. The eid gives them an opportunity to do so however they want to without any theme to follow. Something that is best about this event is that besides wedding ceremonies, this is one occasion where every gets to girl apply mehndi.
Mehndi designs which are decorating the women hands both sides are an opportunity most women don't want to miss out on. It is the night before eid when everyone is out of their place to get some one to apply Mehndi Designs on their hands. The girls doing the job of applying mehndi are also specialized in applying amazing Mehdni Designs for eid.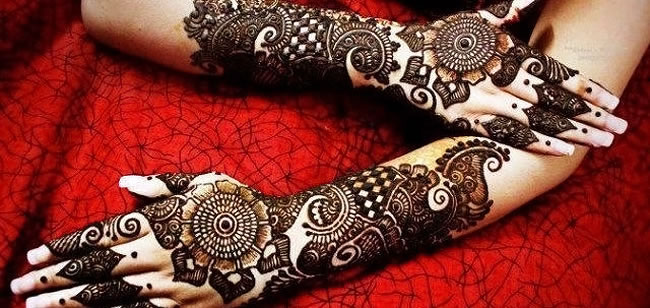 With the passage of time this trend of getting mehndi applied of different styles has evolved and now one has a wide variety of mehndi Designs to choose from. A few mehndi designs are listed below that are a hit when it comes to mehndi designs for eid:
• Arabic Mehndi Designs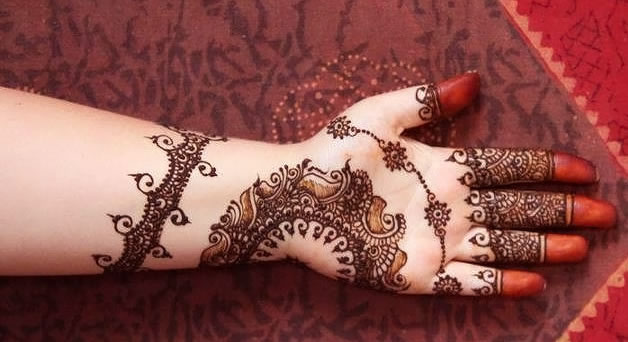 Coming from a place that follows the same religion as ours is the Arabic mehndi design. They master the art of mehndi designs. The latest mehndi designs for 2013 are quite intricate with more emphasis on floral designs rather than other things. Some beautiful flowers embedded designs can be appreciated in the pictures.
The mehndi designs of Arabic style are more about style than filling the hand with patterns. The latest mehndi designs are simple and women can easily to take them without any assistance. Also in Arabic mehndi designs the fingers are also not fully decorated with mehndi. Some empty spaces alternating with mehndi designs are put.
• Indian Mehndi Designs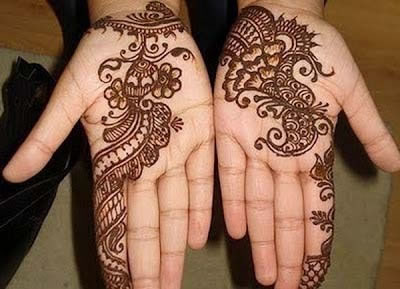 Mehndi is very significant for women, most relate the act of applying mehndi deigns by women on eid days and wedding ceremonies. Mehndi is one of the most important elements for the beautification of hands and feet.
Although Indian culture and religion are quite separate from us but mehndi designs of this part of the world are also very beautiful and people prefer getting this type of mehndi designs for eid. In the fashion world, Indian and Pakistani mehndi designs are very famous for being outstanding.
The Indian designs are more delicate and fine. They are a combination of almost all patterns hued together very intricately.
• Bridal Mehndi Designs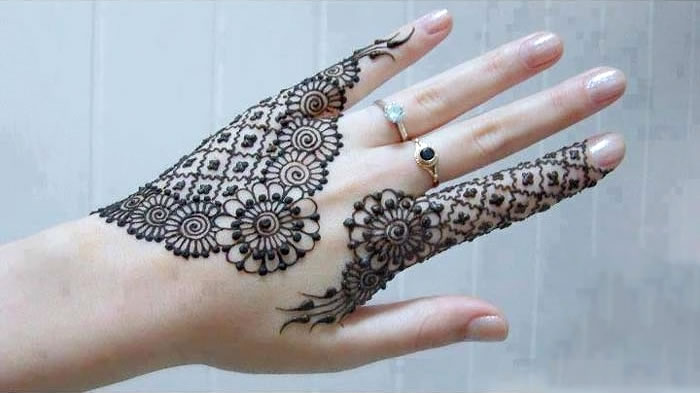 Wedding is the occasion where women have to wear the maximum amount of mehndi on their hands and feet. A bride is incomplete without mehndi. Mehndi designs for brides are very different and they are comprised of extremely complex and attractive designs. These are more heavily worked. Some people prefer getting bridal mehndi designs for eid.
Like you can see here the mehndi designs for brides are full with no empty spaces. It is a sign of over decoration which is a demand for the bride. If you are interested in getting something of this kind for eid then here a few more samples that look equally good.
Not all brides like it overly heavy so one with a few spaces and heavy art is also available.
• Special Eid ul fitr Mehndi Designs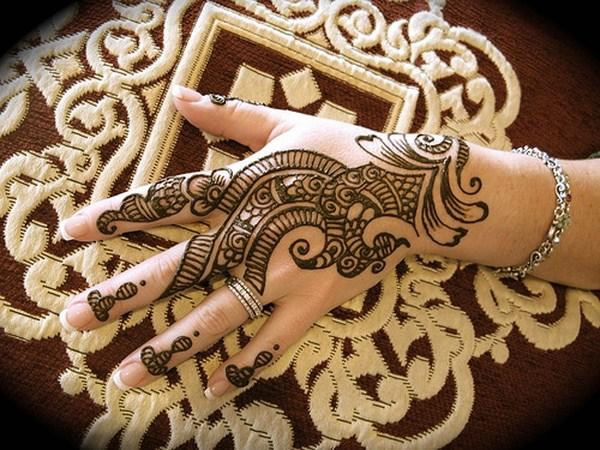 Since people mostly get mehndi designs applied on their hands every year on this eid hence there are special Eid-ul-Fitr designs that are not overly full of art and are simple and classy. We all know is just around the corner. Applying Mehndi designs decorating the hands and women are not to miss out. Fresh new look for the mehndi design and eid celebration for 2013 have been the arrival time for women. Here are a few of the new designs.