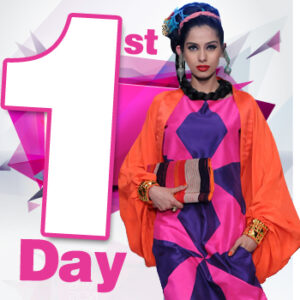 The word 'Eid' is an Arabic word meaning 'festivity' while Fiṭr means 'to break fast' so the holiday symbolizes the breaking of the fasting period. Eid ul Fitr is celebrated after the end of the Islamic month of Ramadan on the first day of Shawwal.
The Eid-ul-Fitr is a very joyous and a true Thanksgiving Day for muslims as on this day, Muslims show their real joy for the health,  opportunities of life and strength which Allah has given to them to fulfill their obligation of fasting and other good deeds during the blessed month of Ramadan.
Eid ul-Fitr in Pakistan is also known as 'chhoti-small Eid'. The Eid day starts with the special Eid prayers. Exchange of gifts and sweets take place and alms are given to the poor and the needy.
This Eid lasts for three days of celebration in which people meet and greet their friends and families.However, the first Day of Eid is considered a very important one due to the observance of traditions and religious rituals.
General rituals and Traditions
Sunnah of Eid
To wake up early.
Arrange for personal cleanliness, caring about details of clothing etc.
Having a Ghusl (bath) after Fajr.
Dressing up with the best clothes available whether new or cleaned old ones.
Using perfume.
To have breakfast on Eid-ul-Fitr before leaving for prayer ground.
Paying Fitrana before Salaat-al-Eid on Eid-ul-Fitr.
Offering Salaat-al-Eid in congregation
Convey greetings to each other soon after Salaat.
It is recommended to have a small breakfast as a sign of not being on a fast on that day, preferably with the date fruit before attending a special Eid prayer performed in congregation at mosques or open areas like fields etc. No adhan or iqama (Call) is to be pronounced for this Eid prayer. The Eid prayer is followed by the khutbah (sermon) and then a supplication (dua') asking for forgiveness, help and mercy for all living beings across the world. After Eid Salat ,it is customary to  meet and greet each other with a traditional hug.
When going home people give charity to needy and the poor to further make it possible to have everybody be able to enjoy the day. People also buy sweets on their way home. At home family members enjoy special Eid breakfast with various types of sweets and deserts including traditional deserts like sheer khorma which is made of vermicelli, butter, milk, sugar, dry fruits etc.
It is also common for families to visit graveyards and pray for the salvation of departed family members after Eid Prayer. They also visit their elder relatives first, then others and friends all day to share the joy of the day.
This holy event can also be taken as an opportunity to invite your non-Muslims neighbors, friends, co-workers or business acquaintances to Eid festivities to expose them to Islam and Muslim culture.
The traditional greeting during Eid, is Eid Mubarak and frequently also includes a formal embrace. Lots of gifts are given and the new clothes are traditional. It is also common for children to be given small sums of money called 'Eidi' by their elders. Children after receiving 'Eidi' are to say 'salam' to their parents and adult relatives. On Eid day, kids are allowed to spend their Eidi as they want. A vast coverage is given by media to show Eid festivities at different places and it airs various special programs on TV for all age groups.
In the neighborhood, lots of mobile food shops and outdoor amusements such as fair ground rides are enjoyed all day. Families go to parks, river, sea side, or lake fronts to enjoy and relax. They also get together in the evening to enjoy Eid dinners and plan how to celebrate second and third day of Eid.
The significance of this festival, no doubt can be interpreted as a good time to bring people together in harmony and gratitude.