Glitz and glamour game was spot on when almost all Pakistani celebrities put on their best clothes to mark their presence in a local award ceremony that was recently held in Karachi.
All actors and actresses came to the award ceremony dressed up in extremely avant-garde and formal look and Sonya Hussayn dressed no different. However, the talented actress received quite some backlash for her dressing through her social media page. Sonya shared a few pictures from the event on Instagram but the social media users trolled her for dressing boldly, calling her shameless and vulgar.
Read Also: Actress Sonya Hussain Dazzles In A Backless Dress at FPW 2017
The actress opted for the modern take on sari with an off-shoulder black blouse paired with a black and white patterned skirt-cum-sari. The dress was a little bold and different but the Instagram users went way too far, with some even questioning her religion.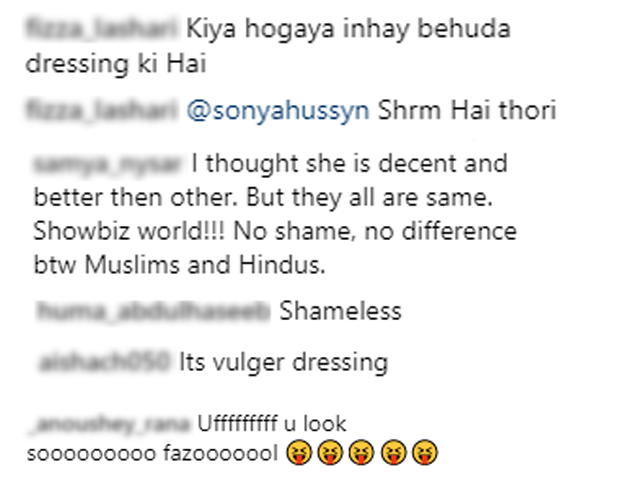 Sonya Hussayn is a Pakistani actress who has worked both on TV and in films. The actress has been a part of award winning movie project 'Moor'. Sonya was also a part of a patriotic movie 'Azaadi' opposite Moammar Rana. -brecorder