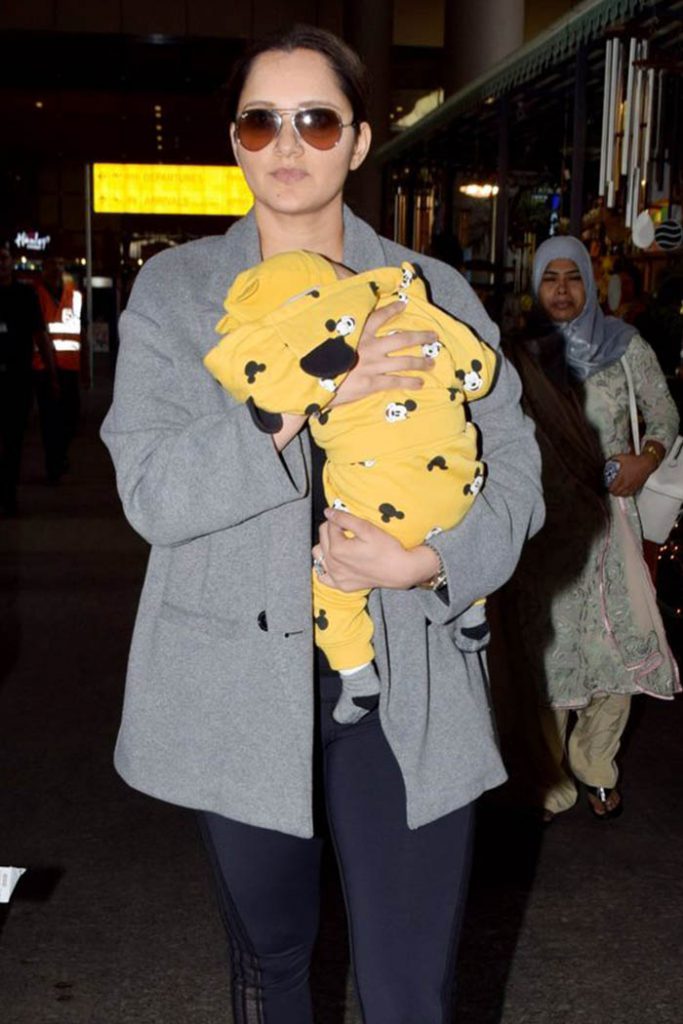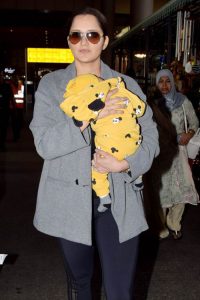 The star athletes were over the moon with the newest addition to their family and their joy was infectious.
Ace tennis player Sania Mirza and her cricketer hubby, Shoaib Malik recently welcomed their little bundle of joy and named him Izhaan. In fact, their baby announcement was also adorable where they had dedicated a separate locker for their baby. While we thought it couldn't get any better, new mom Sania had posted a heartfelt note about how parenthood feels like "the biggest match, tournament or achievement" she had ever won and it was endearing in more ways than one.
Read Also: Sania Mirza And Shoaib Malik Share Full Pic Of 'Baby Mirza Malik
Since then, Sania has been sharing a few glimpses of their munchkin here and there and it has been everyone's fix! If you haven't figured it yet, we have a new batch of pictures of the mom and kid duo and per usual, we are here to share. The shutterbugs caught them at the airport today and it's a treat for sore eyes. While she was seen wearing sweats and an over-sized coat, the little champ was all bundled up in a Mickey Mouse yellow jumper hoodie.
Check out their HD pictures here.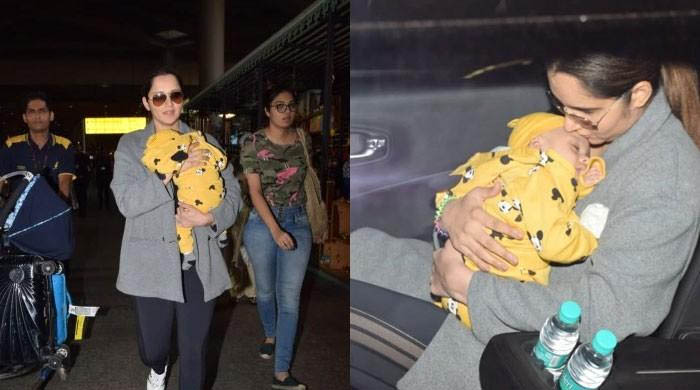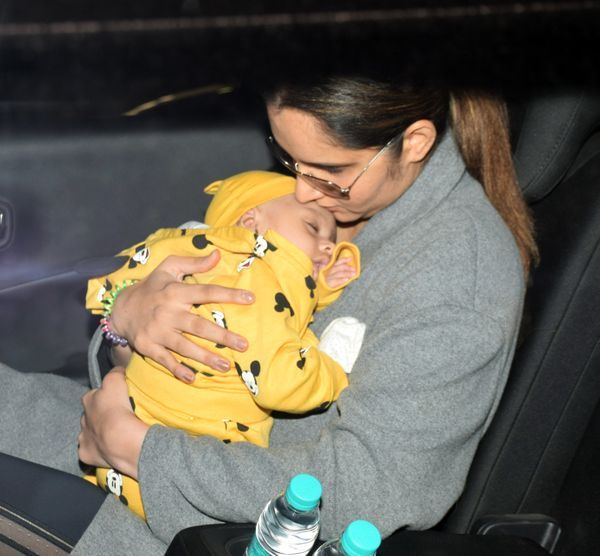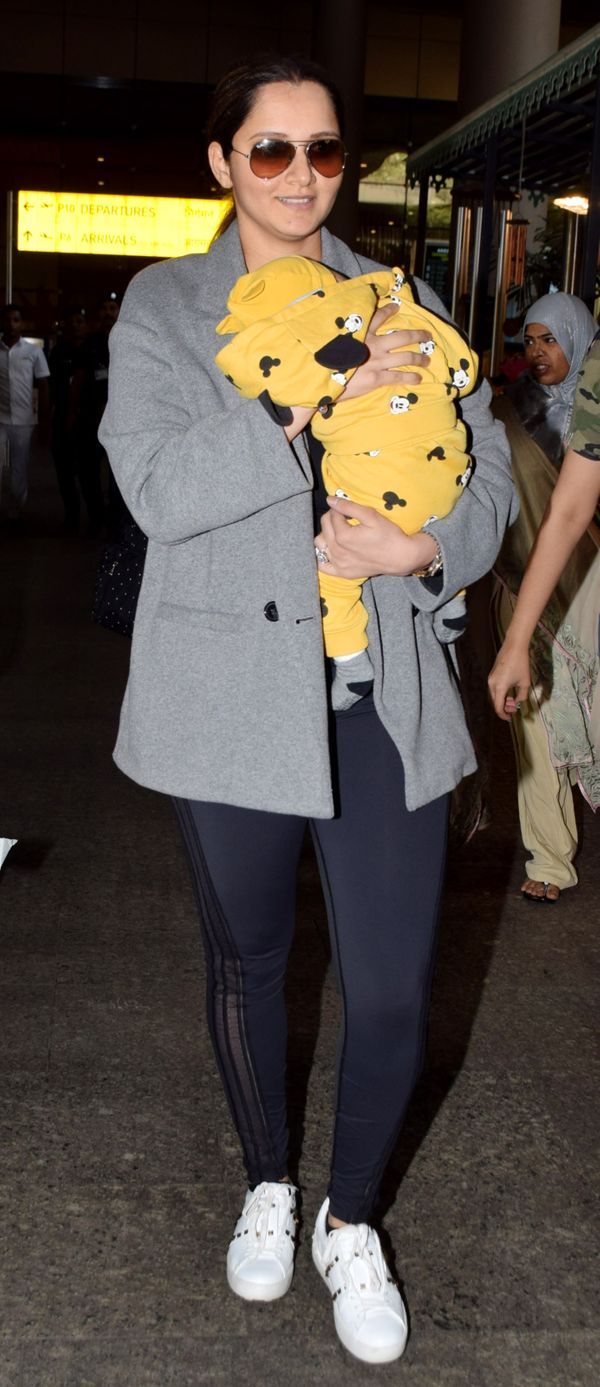 Cute isn't it? Sania's post earlier read, "So it's been 5 days since we came into this world .. Me as a mother and my little Izhaan as my son ❤️ we've even watched Baba play some cricket together since we've arrived? it truly is the biggest match, tournament achievement I've ever won or had and there is no feeling or blessing that can be greater than this.. I finally have gotten sometime after this overwhelming feeling to get online and check the msgs and love we have received. Shoaib and I feel truly blessed and humbled with the wishes and love that us as parents and Izhaan have received ❤️ Thank you to each and every one of you ..we love you right back! Love, Sania , Shoaib and Izhaan."