SANA, often credited on the film screen as Sana Nawaz, is a Pakistani film actress and model. Sana was introduced to the Lollywood film industry by director Syed Noor in his film Sangam in 1997. Sana won the 'Best Actress' award at Nigar Awards in 2002 for her role Sitara in Yeh Dil Aap Ka Huwa.
Sana Fakhar, a renowned Pakistani actress and model who is now known as Sana Nawaz, is regarded as one of the most well-known figures in the country's entertainment industry.
Sana, who made her acting debut in 1997, has achieved unparalleled popularity, but her private life has drawn even more interest. The Kyun Tum Say Itna Pyar Hai actress is recognized as one of the few performers defying the convention of actresses getting married at the height of their careers. She was happily married till 2022.
As she was working on Yeh Zindagi Hai, Kaafila, and Khulay Aasman Ke Neechay in 2008, she married Fakhar Imam. The couple's marriage generated a lot of media attention. The Dr. Ejaz Ki Zoja actress, who has two lovely children and a life that seems to be going well, surprised the internet when she announced her separation.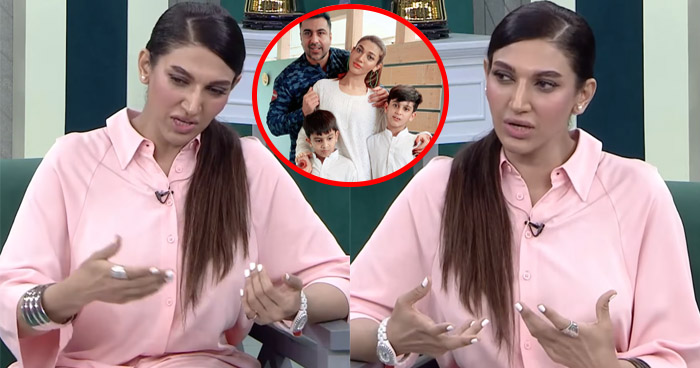 The Main Mari Nahin Mirza actress recently appeared on Nida Yasir's Ramadan broadcast, Shan e Suhoor, where she addressed some of the most anticipated questions about her past marriage. Nevertheless, the former pair didn't go into great depth about their divorce.
While Nida and Sana get along well, several internet users thought the latter breached Sana's privacy and posed intrusive questions. Yasir enquired as to what exactly transpired between the ex-spouses to cause their divorce after years of marriage. She also inquired as to how the Wrong No. 2 actress is handling the difficult circumstances and the custody agreement for their kids.
The 36 Garh actor gave her opinion on life while sharing how one cannot despise their mate who they once loved. The Mujhe Bhi Khuda Ne Banaya Hai actress claimed that while their children presently live with her, they also meet their father when she was questioned about their custody.
The Aapko Kya Takleef Hai actress thinks it's important to have a positive outlook and avoid teaching their kids unhealthy habits. Sana concluded by saying that she was able to transition through her life's highs and lows because of her deep faith.
We invite you to subscribe to our Google News feed for showbiz updates and stories about actors. Furthermore, you can read the latest showbiz news and stories on our website or follow us on Facebook.