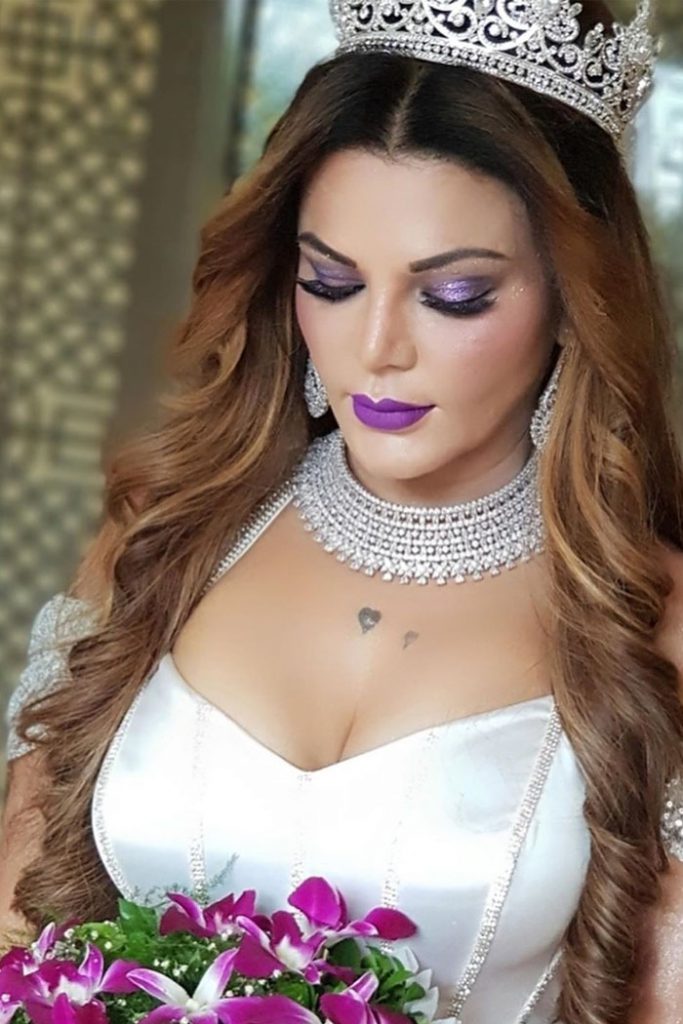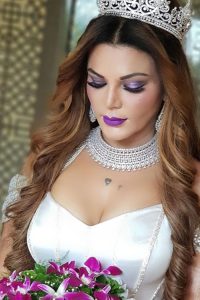 Rakhi Sawant has secretly tied the knot with an NRI (Non-Resident Indian) on July 28, reports entertainment website SpotboyE. The couple got married in an intimate ceremony at JW Marriott in Mumbai on Sunday afternoon, with just their families and 4-5 guests in attendance.
Apparently, Rakhi Sawant was keen to keep the news of her wedding under wraps, and got married in a hush-hush ceremony in a hotel room instead of a hall. Last year, Rakhi made headlines when she announced that she was getting married to India's Got Talent contestant Deepak Kalal on New Year's Eve in Los Angeles. However, she later shared a video on her Instagram account, in which she revealed it was all a publicity stunt.
Read Also: Veena Malik labeled as Rakhi Sawant
"I'm sorry, my friend Deepak, but I am a nice girl. My mom, my brother and my family is very upset with me. They don't like all this sh*t. I have done hard work to come here. For the last 12-15 years, I was in the film industry and I worked hard, so I don't want to do these sh*tty and cheap things anymore," she said in the clip, adding that she was supporting her family and did not want any "cheap publicity".
Read Also: Rakhi Sawant Gets BADLY INJURED In A Fight With Rebel Tanea | Blames Tanushree Dutta
Rakhi also said that she was blocking Deepak because he made her stray from the path of being a "truth girl (sic)". "Sab kuch bhool jaana chahiye aur mujhe lagta hai ki ab naya start hona chahiye. I'm sorry, my friend, I am blocking you. Mujhe aap log abuse karte ho… Chee, it's very bad. Maine yeh sab baatein kabhi nahi kari hai. Mujhe yeh cheezein pasand nahi hai. Main bohot seedhi-saadhi truth girl (sic) hoon, God-lover hoon. Jhooth bolna pasand nahi hai mujhe. Tumhare chakkar mein aake bohot jhooth bola hai maine aur gaaliyaan baki hai," she said.
The Main Hoon Na actress revealed in her Instagram caption that her boyfriend was very upset with her publicity stunt and that she was going to the US to be with him. Previously, in 2009, Rakhi got engaged to Toronto-based businessman Elesh Parujanwala on national television. However, she called it off after a few months, admitting that she got engaged to him for money and claimed that he was not financially well off.
Read Also:  Rakhi Sawant Posing with a Pakistani Flag Leaves Indians Furious
"I got engaged to Elesh for money, I wanted to buy a flat. Why should I lie? I didn't want to marry someone only to divorce him later. I am not dating anyone. Also, I am not getting good prospects because of my image created by the media. I don't want to marry a young guy or a struggler. I am looking for a mature and affluent man, who can take care of me and my needs," she told The Times Of India in an interview back then.
View this post on Instagram