Amir Khan celebrated his birthday with his pregnant wife Faryal Makhdoom and things got weirdly erotic
The celebrity couple have had quite the year - with dramatic relationship meltdowns, accusations of cheating, and shock pregnancy reveals.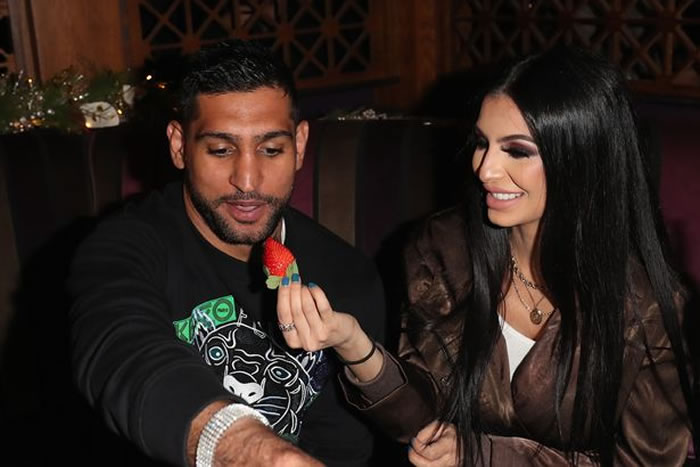 But it looks like the couple are ending 2017 on a high with their relationship fully intact - and they even put on an amorous display to prove how mad they are about each other.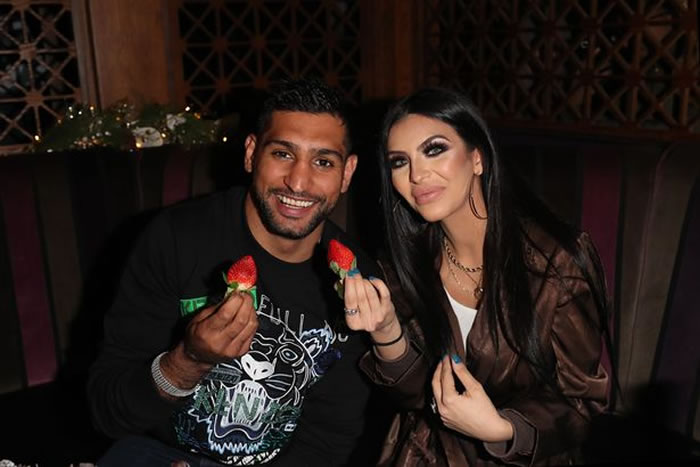 On Saturday night, boxing ace Amir celebrated turning 31 at Ageela in Birmingham alongside 26-year-old wife Faryal. Amir - fresh from the I'm A Celebrity… Get Me Out Of Here jungle - donned a festive Knezo jumper adorned with a ferocious tiger.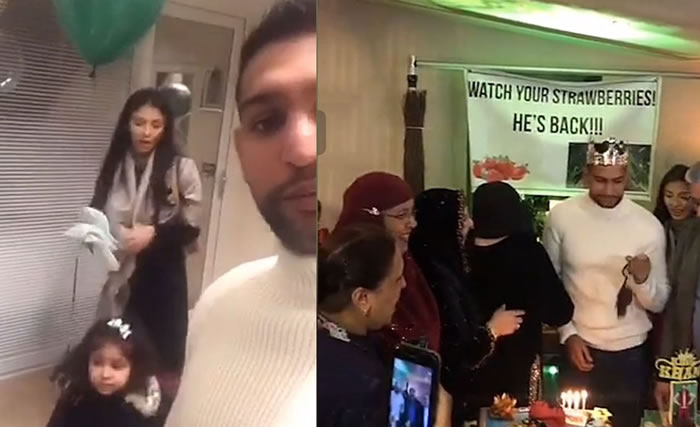 He matched his top with a pair of jeans, a sparkly bangle, and a playful smile. While Faryal looked glowing as she rocked a white top, chocolate brown coat and jeans. Things got a little erotic as the pair fed strawberries to each other and Faryal sucked on her husband's finger as they dined together.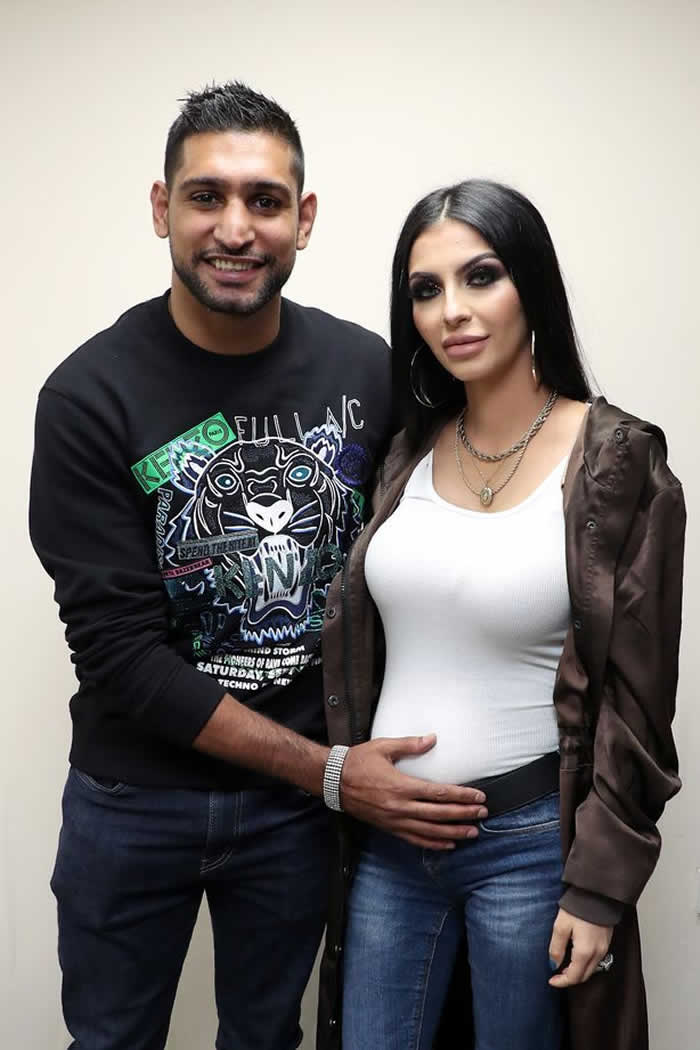 "Amazing birthday and home coming at @argeelalounge in Birmingham. Thanks," Amir wrote on Instagram after celebrating his night out. The pair appeared in high spirits as they celebrated into the night - while 2018 will see the couple embrace new challenges as a family as they welcome their second child together.