Since their marriage in 2010, tennis Star Sania Mirza and cricketer Shoaib Malik have been remained in headlines. The rumors about the marriage of them have been circulating time to time. Now this time too, the rumors of their marital life are circulating. The Pakistan cricket board had given leave to veteran all-rounder Shoaib Malik to return home in order to deal with domestic issues. And According to PCB, Shoaib Malik will join cricket team again after one week.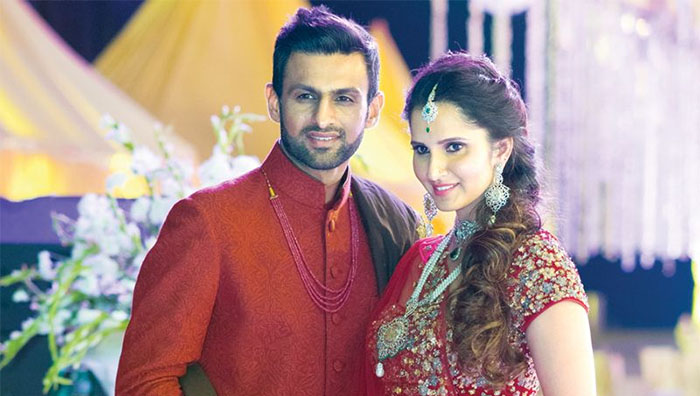 Read Also: Sania Mirza's Sister Anam to Tie Knot with Mohammad Azharuddin's Son Asad?
According to the sources from Jang news, the manager of Pakistan team Talat Ali Malik has warned the Pakistani cricker players to not to talk about this issue in dressing room. Furthermore, Shoaib Malik reached from London to Dubai to settle the matters related to family. The sources also say that Shoaib Malik was normal in Northampton. However, on the morning of Monday, he requested to take one week leave. Talat Ali told the Jang news that" Shoaib Malik did not want to share anything and I also didn't force him to tell the details."
Meanwhile, the close relatives of Shoaib Malik denied any disputes between the couple and requested media to stop circulating rumours.