There is nothing as beautiful as being a mother, it is the greatest and the hardest thing in the whole world! And, with so many super-moms around us, one that always stays close to our heart is none other than Bollywood actress, Aishwarya Rai Bachchan. The former Miss World not only became the first actresses to work with a bump but also the first to walk the red carpet and broke the societal notion for many in India.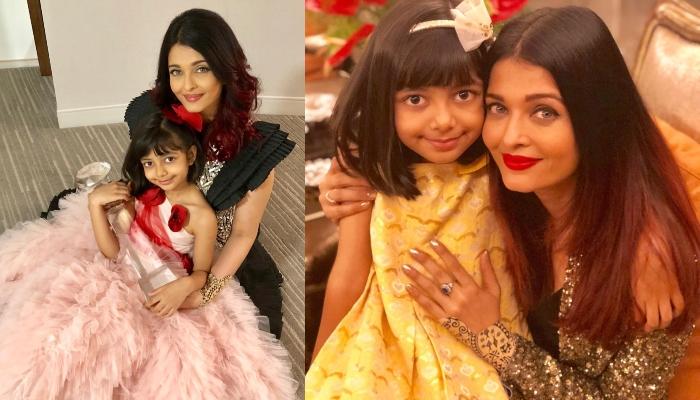 In a recent interview with Famously Filmfare, Aishwarya talked about her motherhood journey and how happy she gets on being called a super mom. She said, "That's probably the best compliment you could have given me and it's just has been the most natural, unconditional experience of my life.
Read Also: Aishwarya Rai INSULTED | Aaradhya CAN"T Walk On Her Own But Taimur Can
And it's love in its true definition. And I don't want to define it, I don't want to break it down. I don't define it in words because you can't. So, I just want to say thank you, that's the nicest thing I have heard."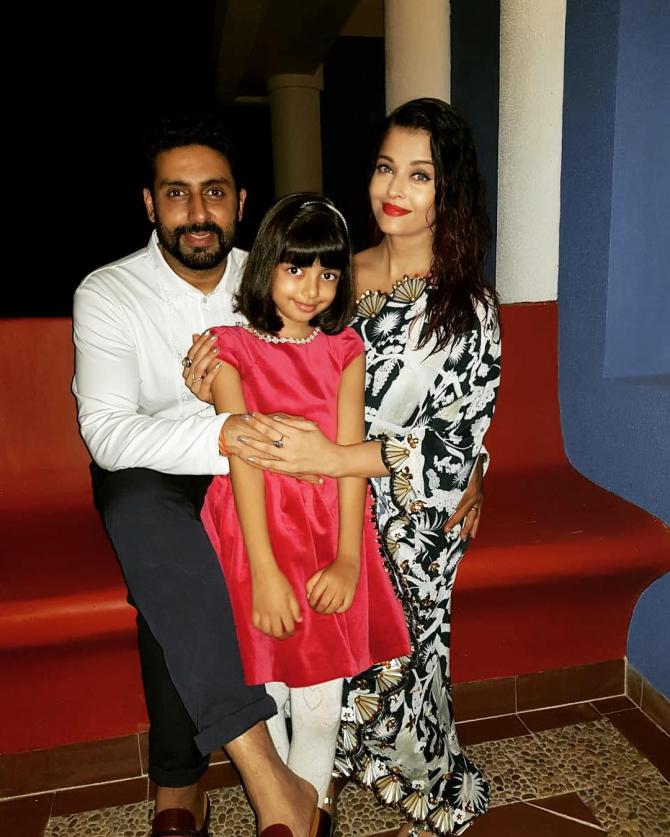 Aishwarya is one of the first leading ladies in Bollywood who took pride in showing off her baby bump. The actress talked about her journey and how difficult it was to break the taboo. She said, "I have always been in the front line. Like, bring it on. For every phase. I have been in the front line of the army to take all the bullets and then it was a cakewalk for everybody else. I have done that in so many things.
Read Also: Aishwarya Rai Bachchan Spotted In A Black Monokini in A Pool In Goa
It was a good time. And sometimes you kind of feel good about yourself, that we did it, we have made the change but I think it's also that I was fortunate and it all works itself out. It's about you knowing that how prioritising makes you find your own balance and you gotta feel so good that you can do good with whatever you have taken on. I am a deep believer of that and I think that exudes, that translates."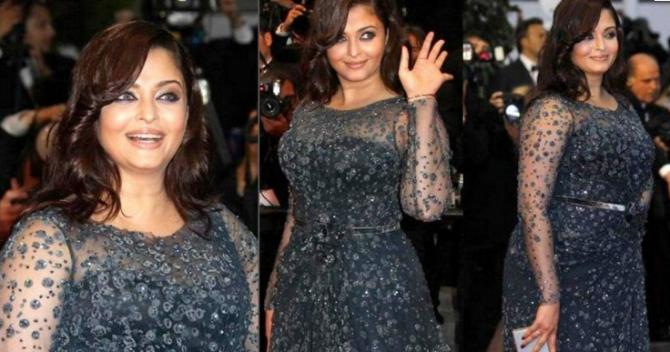 Aishwarya also revealed on the show that she and her husband, Abhishek Bachchan are still figuring out the fine line between polite discussion and argument. She said, "We're both genetically very generously been given very strong genes. So, we're inherently very strong personalities. I think there is a very fine line between arguing and discussing and that's something we're still arriving at discovering what is what. So, we discuss a lot, either politely put it as discuss, probably argue but.."
Read Also: Aishwarya Rai's Husband Abhishek Bachan Finally talks About her Second Pregnany
The interviewer further asked Aishwarya if any particular habit of her husband leads to arguments. She said, "It has been 12 years and how many years before that we've known each other as friends. We've known each other for quite a long time. We've always conversed a lot and communicated a lot, in all its shades, in all the colours of the rainbow."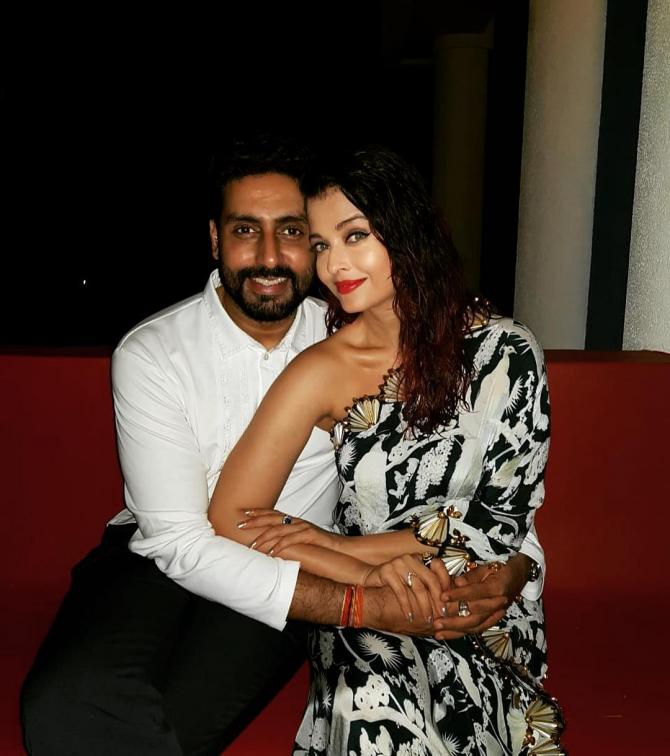 On the same interview, Aishwarya recalled the time when the host asked her if she remembers the time when Abhishek proposed to her. Aishwarya said, "Of course', I remember. During the shoot of Jodha Akbar's song 'Khwaja Mere Khwaja', sitting as a bride, and I am like, omg this is surreal, all happening on-screen, off-screen, this is bizarre and Ashutosh is like you are engaged and I am like what." In an earlier interview with Filmfare, Aishwarya opened about her marriage and how time passed.
Read Also: Aishwarya Rai Faces EMBARASSING Moment In Manish Malhotra's Dress
She said, "Oh my God, I can't believe it. How time flies! The journey's been like a blink of an eye. It's great that time is flying by so quickly and we're not feeling the years. That's a great sign." Aishwarya further revealed how the marriage has brought a good change in her and said, "In life, change is the only constant. It's good to change. But it's not something I'll write home about. You have to be conscious about a change of phase in your life."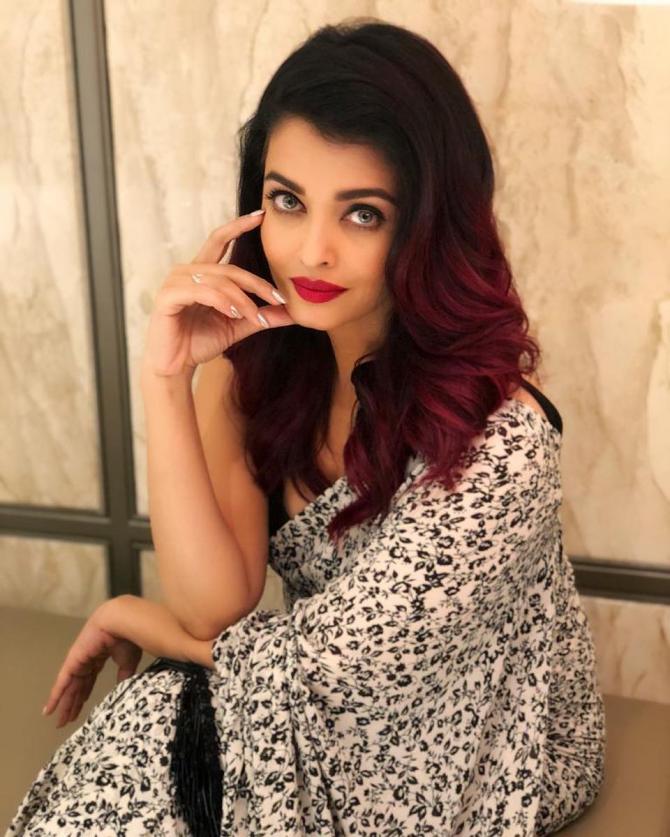 Aishwarya further added, "You can't just sail through everything and drift along. That means you're not investing, you're not experiencing, you're not giving to it and taking back. You need to have that 'exchange' in all your relationships, be it with your parents, with your friends, your professionals and most importantly marriage. Because it's not just two individuals coming together. Rather it's about two families coming together. It's your lives that you're sharing. There are strong influences. We're equally aware and conscious of embracing each other's side and today we're one. Two people who marry and decide to spend their life together should have that kind of exchange. So I've chosen to lean on an exchange as opposed to change."