Two-time Academy Award winner Sharmeen Obaid-Chinoy announces the release of Pakistan's first Virtual Reality film series, Look But With Love. The 5 part documentary series is set to be premiered at the upcoming 55th New York Film Festival, the inaugural Tribeca TV Festival [ #TribecaTVFestival ] and the Future of Storytelling.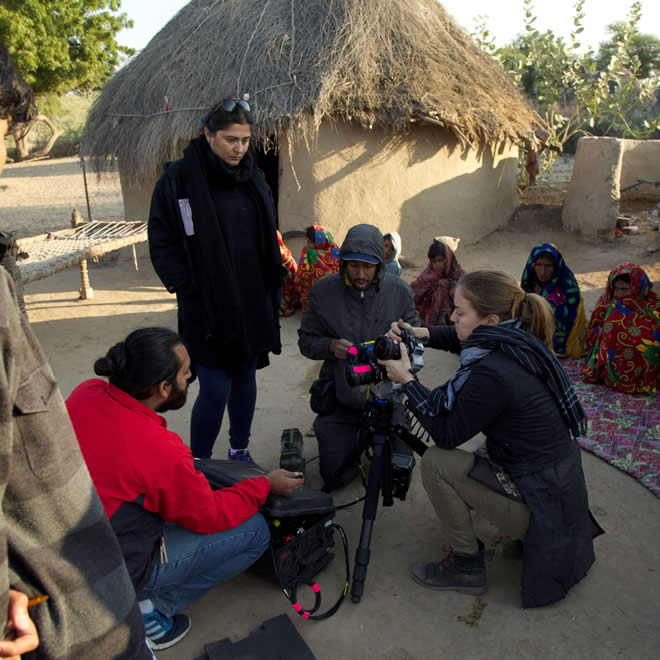 Directed by Sharmeen Obaid-Chinoy and presented by WITHIN, Look But With Love is a virtual reality documentary series about the extraordinary people of Pakistan who are changing the socio-political landscape of their communities through causes they are deeply passionate about. From a doctor in the slums of Karachi who has dedicated his life to providing free emergency care to children, to a courageous community of women in Nowshera, the epicenter of the terrorist insurgency, the series explores the lives of Pakistan's most fearless and passionate citizens, one story at a time.
Indeed, this is the first Virtual Reality series by the two-time Academy Award winning filmmaker and her production company SOC Films, who joined hands with Chris Milk's company WITHIN. The series travels from Karachi to Jamshoro and Thar Desert to Lahore and Nowshera.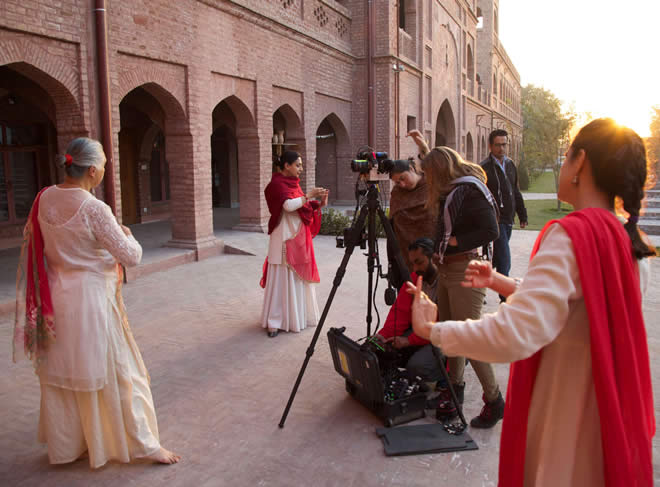 Audiences at the will experience the first two episodes of this exciting project, A Story of Women and A Story of Dance at the annual program titled Convergence. The sixth edition of the program delves into the world of immersive storytelling via interactive experiences, featuring virtual reality, augmented reality, live labs and demos, and more. Convergence is free to the public and will take place on September 29, 2017 from 3 pm to 6 pm and September 30 and October 1, 2017 from 12 pm to 6 pm at the Elinor Bunin Munroe Film Center.
At the Tribeca TV Festival from September 22 to 24, 2017 and on October 4 and 5, 2017, a similar experience will be offered for the audiences. Sharmeen Obaid-Chinoy will be present at these festivals to talk about her work and share her experience working on Pakistan's first Virtual Reality film series.
In Pakistan, Look But With Love is part of the Dil Se campaign – Pakistan's first transmedia campaign which entails documentaries, music videos, TV shows, radio programs, virtual reality experiences, social media activities, animation series, film festivals and on-ground activities across the country to celebrate Pakistan's diversity, acknowledge its unsung heroes and enable social good. The series will be showcased across Pakistan in schools and colleges starting September 2017.
On releasing Pakistan's first ever Virtual Reality documentary series, Sharmeen Obaid-Chinoy said: "Virtual Reality as an experience is very immersive. I wanted audiences to interact with Pakistan in a completely different manner. In the series I have focused on Pakistan's unsung heroes… you will be able to literally walk in their shoes as they fight to save children in emergency hospitals and bring clean water to villages – finally a series where you can understand the spirit of the struggle of everyday heroes as they address Pakistan's most pressing issues."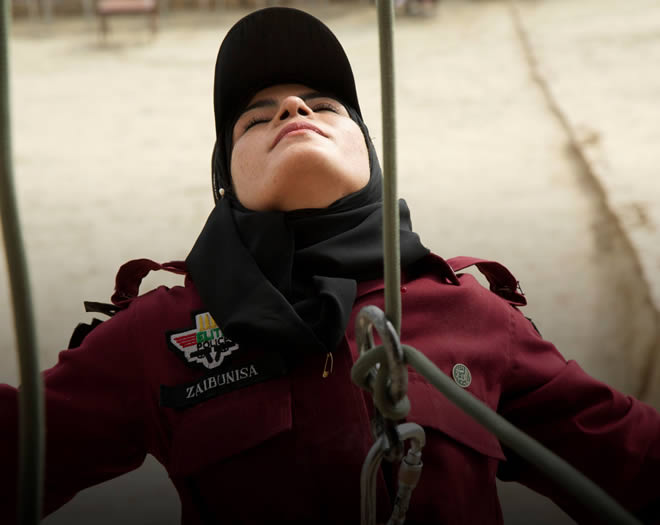 Look But With Love is produced by SOC Films and Here Be Dragons, and will also be available on the WITHIN app.
Sharmeen Obaid-Chinoy launched her interactive community engagement project "SOC Outreach" in June 2017. In May 2017, she won the prestigious Knight International Journalism Award 2017 for her global reports for the past two decades. Also in May, Sharmeen Obaid-Chinoy won the Best International Television Award at 49th Annual Robert F. Kennedy Journalism Awards. Sharmeen represented Pakistan at the 8th annual Women in the World Summit in April 2017, launched a new campaign "AAGAHI – Apnay Mustaqbil Ki" [#AAGAHI #ApnayMustaqbilKi] in collaboration with the Women's Action Forum in Karachi on the International's Women's Day in March 2017 and was the first artist ever to Co-Chair the 47th World Economic Forum Annual Meeting in Switzerland in January 2017.