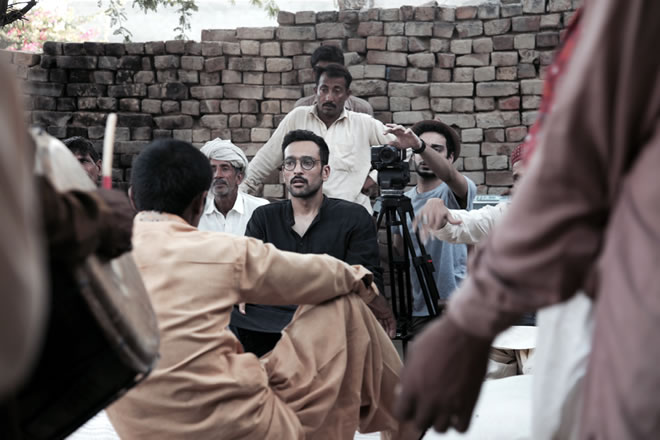 Following the success of his work on Coke Studio's Season 8, his music for the award-winning biopic "Manto", and his breathtaking single 'Kithay Nain Na Jorin' last year, the soulful and multifaceted musician Ali Sethi is set to release his first song and video of the year on February 05 2016: "Mahi Mera", a collaboration with folk artist Jamaldin, with a video directed by acclaimed international filmmaker Umar Riaz.
The lyrics of 'Mahi Mera' expound the notion of "hijr-o-malal", or yearning for one's beloved; a theme of lament that is interpreted through the ecstatic beat of a dhol and a euphoric melody. Producer and arranger Saad Sultan ('Laiyan Laiyan', 'Kithay Nain Na Jorin') has enhanced this dynamic with subtle layers of synth and guitar, encapsulating a distinctive new genre of progressive folk music.
The video was collaboratively conceptualized by Umar Riaz and Ali Sethi and shot in artist Jamaldin's village of Hussaingarh. The video is raw, honest and boldly improvisational.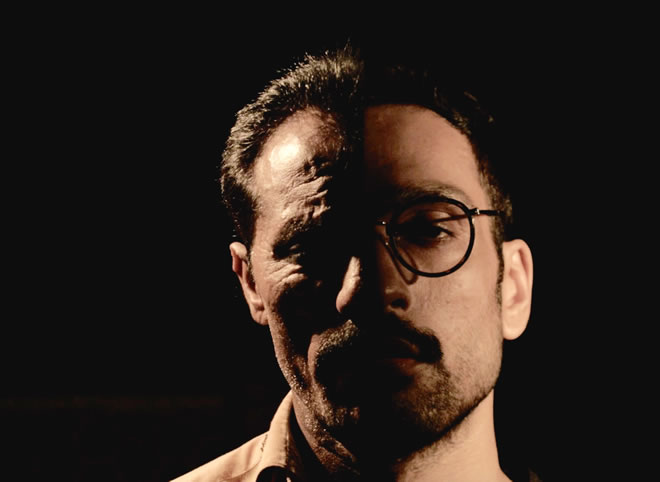 Speaking about 'Mahi Mera' and his collaboration with Jamaldin and Umar Riaz, Ali Sethi has said, "I first heard Jamal at a wedding three years ago in Shergarh, my maternal grandfather's ancestral village, and I responded immediately to the lehek and soz in his voice – he is a very charismatic singer and I knew I had to record Jamal in a studio and bring his music to a wider audience. I thought of Umar for the video because I wanted his eye – a curious but sympathetic eye. I wanted the video to enact the mood and temperament of the song without becoming sentimental or resorting to formulas of 'rural landscaping'."  
Umar Riaz adds: "For Mahi Mera, I didn't want to have a glossy plot-based presentation of rural life. We wanted to get a real sense of the people and the place. I took a lot of cues from the music, from elemental aspects such as the dhol as a driving force and the classic sense of Punjabi exuberance intrinsic to the song; also a sense of searching for the 'mahi' and how this search can generate euphoria from melancholy. It serves as a neat metaphor for the role of music in that community which creates true joy out of what is mostly a poverty-stricken place. That idea guided my application of filming techniques to our subject matter."
Ali Sethi is a Lahore-born writer and musician. A graduate of Harvard College, he is the author of the acclaimed debut novel 'The Wish Maker' and a contributor to The New York Times op-ed page. Ali is also a classically trained vocalist. He made his singing debut on Season 8 of Coke Studio Pakistan and was featured on the soundtracks of Mira Nair's 'The Reluctant Fundamentalist' (2013) and Sarmad Khoosat's 'Manto' (2015). Presently Ali is making a documentary film and working on his second book.