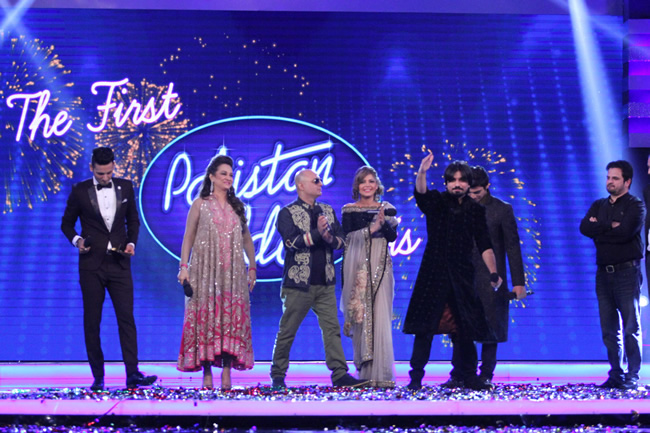 After a long wait and amazing idol journey, Pakistan Got is first ever music idol, Zamad Baig. Pakistan Idol, a grand TV reality show, with the toughest battle of voices finally came to an end, when more than 1 million votes poured in, to select Pakistan's first singing sensation. It was finally the night everyone waited with bathed breathes for Pakistan Idol to crown the winner.
An episode that was mixed with power-packed and soulful performances, ended with a bang when Zamad Baig from Mandi Bahauddin was selected as the winner. Undoubtedly, Zamad Baig deserved the title, because of his mesmerizing voice which had araw and earthy element to it. Over the time spent in Pakistan Idol, Zamad has aspired to polish his skill, improve his singing scale and inevitably select songs which suited his sufi and classical genre.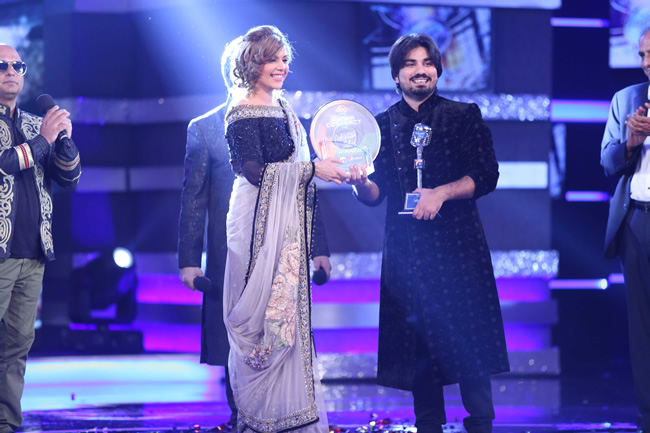 From being one of the lucky few ones in Lahore to be chosen from the large hordes of contestants who came to audition, receiving three yeses in the audition rounds and beinging in the eliminated group thrice, Zamad never gave up and only learnt from his experiences. He worked on the critiques given by the judges and rose upto challenges. His soulful performances not just wooed the crowds but also impressed the judges well-enough to give him a title of "Ustaad Zamad Baig." He has also been innumerably been compared to the Late Nusrat Fateh Ali Khan.
Mr. Baig, may have scooped Rs. 2.5 million cash price, a brand new Honda City Aspire and a recording contract worth million of rupees by Geo Network, but he has achieved much more than just that. It was ultimate wish to follow his dreams of becoming a singer and due to that dire focus; he is now the voice of Pakistan!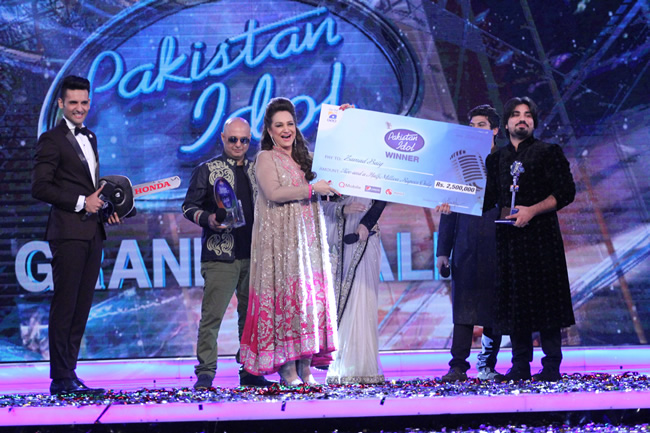 Pakistan Idol's Grand Finale started off with power-packed performances ranging from pop-rock to energetic medleys and heartfelt sufi performances. Apart from the usual judges namely, Bushra Ansari, Ali Azmat and Haqida Kiyani, the guest judges included Abida Parveen, Sajjad Ali, Ali Zafar and Ustad Hamid Ali Khan, all looking absolutely ravishing in their design wear dresses.
The show started off with an energetic medley performance by the top 11 contestants, followed by Hadiqa Kiyani's mystic performance on 'Naina' which hit the right notes and touched heart strings. More than the song itself, watching the previous contestants singing in tone-with hadiqa, in sleek shalwar Kurta was a treat to watch. Bushra Ansari's enthnic performance on Sindhi poetry of Shah Abdul Latif was not just delightful to ears, but to eyes as well as she twirled around in a bohemian ajrak dress.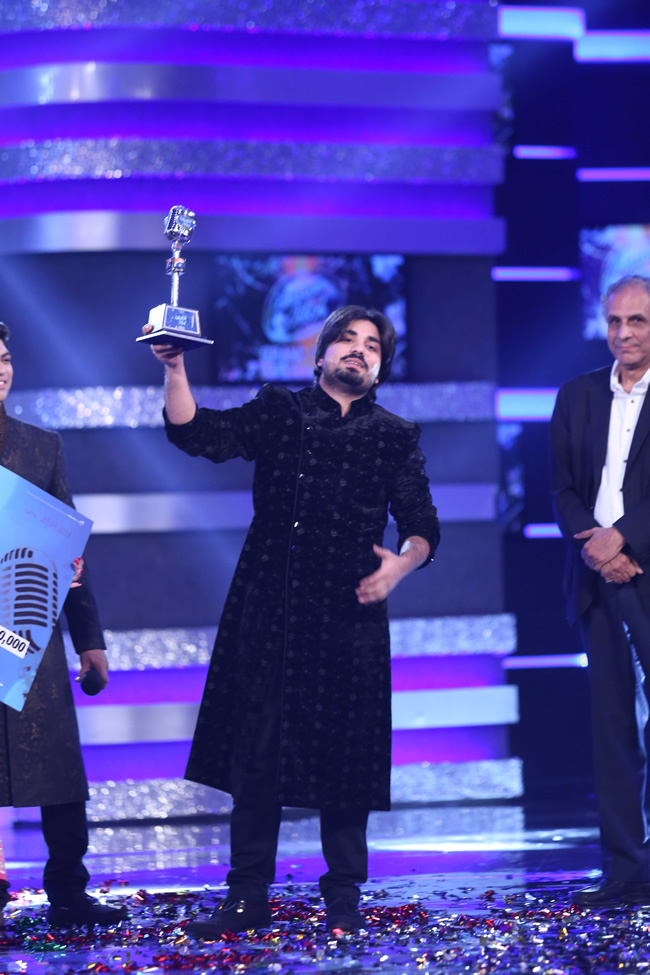 The living legend and sufi queen, Abida Parveen also took the stage and transported the audiences into a mollified state, so much so that near the end of her performance, Bushra Ansari and Ali Azmat joined her on stage to pay the rightful respect to her song. This was followed by Ustad Hamid Ali Khan and Sajjad Ali's enthralling performances. With Ali Azmat and Ali Zafar setting the stage on fire by the last performance of the day, on 'Dil mange ya abhi' that got the audiences on their feet!
Pakistan Idol – a show that went to 7 cities and auditioned more than 1300 contestants finally came to an end with dazzling performances, millions of miniature confetti and fireworks. It not only bought forward Pakistan's most talented performer and artists but also promised the viewers to be back with a second installment very soon! The PR of the show was handled by Catalyst PR & Marketing.