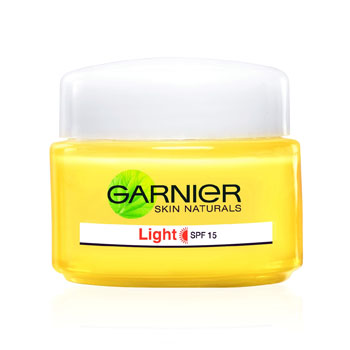 Leading hair and skin care brand Garnier, extends its technical expertise within their acclaimed Garnier Light range by launching the Garnier Light SPF 15 Cream in Pakistan. Based on the brands' ethos of building from the science and power of nature, the Garnier Light range is enriched with naturally sourced and carefully extracted nature based active ingredients. The launch of the Garnier Light SPF 15 Cream marks an exciting advance within their acclaimed Skin Care research and development with natural ingredients, specially designed for Asian skin.
The Garnier Light SPF 15 Cream is enriched with Pure Lemon Essence that gently exfoliates and helps remove dead cells, thus clarifies and smoothens the skin. Garnier Light contains SPF 15 that protects the skin from the harmful rays of the sun, and prevents skin darkening caused by daily UVA and UVB rays. The product is dermatologically tested for its tolerance and has proven efficacy. The Garnier Light SPF 15 Cream promises two tones fairer in just 28 days with skin more even toned and naturally radiant – just measure and See! Complimenting the cream is the Garnier Light Face Wash with its pure lemon essence and herbal extracts which are used to clear impurities and make-up and clarifies the skin day after day. Also included within the Light range is the Garnier Light Eye Roll On.
Speaking about the launch of the new Garnier Light Range, L'Oréal Pakistan [parent company of Garnier] General Manager – Consumer Product Division, Moazzam Ali Khan has said: "Garnier is a brand which believes strongly in the philosophy of Taking Care.  Our Garnier Light Range encourages women to look after their skin naturally; Developed with SPF 15 and Lemon Essence, the cream lightens the skin up to 2 tones, protects from the harsh UV rays of the sun and has proven efficacy against dark spots. It is the perfect solution for beauty conscious Pakistani women this summer.
Suitable for the college girl, the working woman, the house wife, the mother, and beauty conscious ladies alike, the Garnier Light SPF 15 Cream is appropriate and advisable for women of all ages. Garnier Light is now available at all leading stores across the country.
It's all about Taking Care!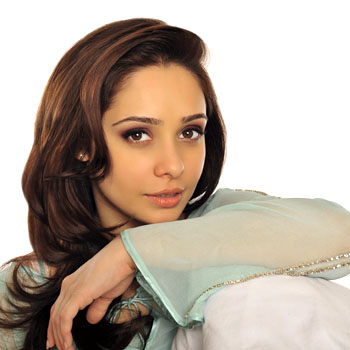 JUGGUN KAZIM, GARNIER PAKISTAN SPOKESPERSON
"As a television morning show host, I'm up and out in the early sun. As a mother I'm out again picking up my son from school in the afternoon. As an actress I'm often shooting outside in the sun. It is therefore all the more important that I look after my skin naturally and effectively protecting it from the harmful rays of the sun and preventing skin darkening. For this I trust Garnier Light SPF 15 Cream to get me through my day with nothing short of radiant skin. Measure and See for yourself!"