PFDC Sunsilk Fashion Week gets underway from 16th Feb 2010 in Lahore and for four days from 16th Feb to 19th Feb, it will be all glamour and glitz. The touch of the magic wants that imparts irresistible charm to an fashion event of international significance, will be prominently visible.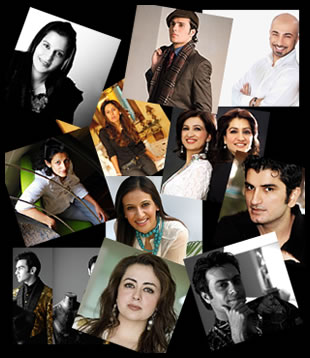 This event features 32 fashion designers from the host city, Lahore as well as from Karachi and Islamabad. And the big names are Sara Shahid of Sublime, Nickie Nina , Asifa & Nabeel, Ali Xeeshan, YBQ, Body Focus Museum, Élan by Khadijah Shah, Nida Azwer, Yahsir Waheed, Sadaf Malaterre, AIFD/PIFD, Mehdi, Hoorain, Teejays by Feeha Jamshed, Kamiar Rokni, Muse, Rehana Saigol, Sarah Salman, Hajra Hayat, Nayna, Ammar Belal, Khaadi, Tazeen Hassan, Karma, Saai by Sahar Atif, Nomi Ansari, Shaiyanne Malik, Maria B,Rouge, Sobia Nazir, HSY , Munib Nawaz.
As for the event itself, eight fashion shows are lined up for each day from 7pm to 10pm with a short break. Fashion categories to be catered for are prêt and formal. Other features include styling and makeup by Sabs, the salon and production resolves around Frieha Altaf – Catwalk production.
Where PFDC Fashion Week features a special fashion case of young designers from PIFD and AIFD, a notable information point is that all collection will be exhibited in Lahore at the Boulevard multi brand retail outlet, each day after a designer shows on the ramp.