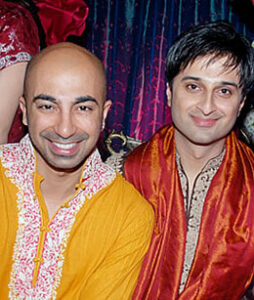 HSY is the designer Pakistan's fashion scenes are craving for. And this craze is not limited to Pakistan. The list adds many foreign countries. HSY has taken his brand "HSY house" from a local influential fashion house to a well established International brand in a short period of time.
I just got a chance to check HSY's Spring Summer 2009 collection. And, as always HSY has done it again. His new collection is a nice blend of our rich heritage of the Eastern traditions with the styles and sensibility of the West.
HSY has an amazing understanding of the human body which he translates well in his collection. He also has a great command on utilizing only the best natural fabrics and giving luxurious-detailing to these fabrics. The outfits in his new collection has amazing cuts that are both ageless and contemporary; and creates a look which is elegantly classic yet stylishly modern.