As the season changes, it's time to reorganize your wardrobe with the best fall fashion items ready. You sure need to be ready to dress your best in cold weather with your trench coats, jackets, and leg warmers. But aside from your clothing, the fall season also calls for stunning shoes that are perfect for the weather.
Are you ready to step into the new fashion trends? In this article, we'll list down some of the fall footwear must-haves to keep you warm and fashionable at the same time! There surely are a lot of new and trendy women's shoes in NZ, so before you finally take your pick, let's look at this list of upcoming fall footwear trends. Let's begin:
1. Take out those boots
Boots are often synonymous with cold weather. It is one of the staple footwear that will always be trendy every fall. However, this year, boots are going to the next level because it doesn't only come with one type or design.
Here are some of the classic boots to wear this fall:
a. Elegant knee-high boots
If you are going to a formal event or occasion, you can go with elegant and sophisticated knee-high boots. Wearing this type of footwear will help you still dress up in short skirts and bottoms even if it's freezing outside. It's not only functional but it's very stylish as well since it is made with prime leather.
b. Sleek high-heeled boots
If you are looking for something chic and sleek, you can go with high-heeled boots. These are often made in medium length but sport stunning heels that will make you stand out. Some high-heeled boots are also made with stiletto tips which adds to the poise and glamour of your attire.
c. Edgy cowboy boots
Looking for something to wear for an outdoor event? Try wearing cowboy boots! This western-inspired footwear is no longer just for men. Even women can pull this off if paired with the right outfit. You'll sure look more edgy and eccentric wearing these.
d. Snow boots
Cold-weather boots are no longer just for snow. You can also pair it with nice jeans and a plain T-shirt. It's the best casual yet fashionable outfit to wear on a simple run to the store or grocery.
2. Wear mules and clogs at formal events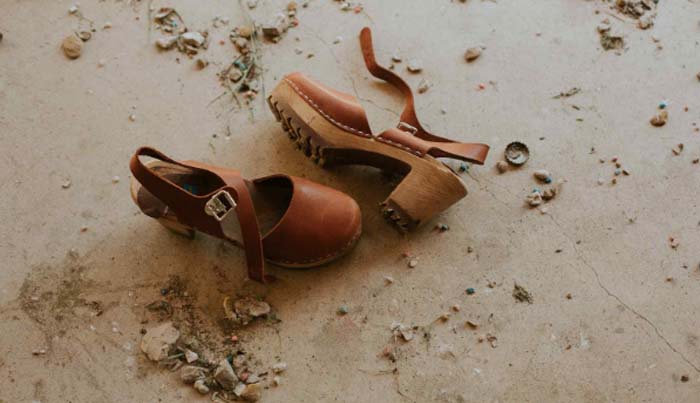 In the past, mules and clogs were only worn inside the house. Only recently that designer brands started to manufacture and create their own versions. Because of that, celebrities started to wear mules and clogs at formal events. However, the difference between a home mule versus formal mule shoes is the material. It's best to choose the ones that are made with leather for dress-up events. Choosing other materials can look a little bit too casual.
3. Classic flats are high class
You can never go wrong with flats. It's the best footwear for all types of occasions. But during the fall, you can be more stylish by wearing uniquely designed flats. These are no ordinary doll shoes. These are the ones that are made with loud and striking designs and colours. Futuristic flats are like statement shoes. It carries its own personality that will fit perfectly with you. One of the best things about this footwear is that you can personalize them. For instance, if you cannot find a unique flat that will go perfectly with your taste, you can just buy plain doll shoes and decorate them yourself. It's more meaningful and personalised that way.
4. Designer sneakers are in
Aside from reinventing classic flats, sneakers are also in this fall. Fashion sneakers, as modern fashionistas call them, differ from classic athletic sneakers in terms of colour, design, and make. For instance, these sneakers are embellished with accents such as floral, stones, and mesh to make them look more stylish. It's like a collaboration of your girly preference and a manly material. This is best to wear if you are a sneakerhead but you still want to look sophisticated at the same time. The best thing about it is that designer labels such as Gucci or Chanel have their own rendition of this chic footwear.
5. Closed high heels are trending
Some may call it school shoes, but some know this type of footwear as Mary Janes. It's the classic closed shoes that were only popular with teens and the younger generation. However, this fall also brings in a more grown-up version of Mary Janes and it fits perfectly for women of every age. Popular brands showcased this elegant design in various runways for the fall season.
The classic school shoes are dressed with accents and made with different designs and colours. These particular shoes are best to pair with long gowns and skirts. It will not only protect you from the cold but it will also give you a younger and youthful vibe.
Step into the new season
At the end of the day, comfort is the most important factor to consider when it comes to shoes. That is why it's best to start planning your next OOTDs with the shoe trends mentioned above. Remember, you can never go wrong with boots and clogs this season, but you are free to explore more designs and trends. Make sure to always dress up from head to toe!