Are you someone who doesn't like to? But sometimes you just have to, because the occasion calls for it.
There are friends who criticize you for not acting like a grown up "girl." Sometimes you even feel pressurized because, you are surrounded by men who prefer girls who wear makeup. It's in fashion and you cannot be the black sheep and leave yourself out from the equation.
However, you don't have to succumb to the constant pressure. Here are few simple tricks that will help you retain your natural look and still give you the appearance of wearing makeup. It also does not require too much paraphernalia. Here are 5 makeup tips for girls who hate wearing makeup.
1. Thick eye liner
Use a thick defining eye liner. A thick eyeliner will help you conceal your thin lashes, and even if you are not wearing any eye shadow or using a colored eye pencil for your lining, it will provide an accentuated look. You can even wear it on your eye, rather than just underneath. One pencil will give you the perfect look you desire.
2. Mascara
Eyes are the window to the soul. That might be true, but it's a feature for which you just need one makeup apparatus, and it changes your look completely.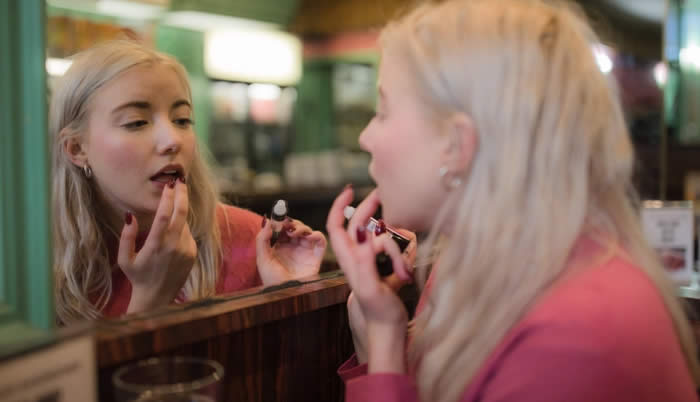 All you need is a mascara to give you those curled eye lashes. You don't need to struggle with the fake ones or get powdered mascara. The liquid mascara will do the trick.
3. Color lip balm
If you are someone who feels uncomfortable with too much color on your lip and find it jarring to carry it off, you can use a simple lip balm with a color that can go with any kind of wardrobe. Use a cherry blossom lip balm stick and you are good to go! You can also use the ones with flavor. It will also render a glossy effect.
4. Face moisturizer
Use a simple face moisturizer that suits your skin texture. You will not feel the need to use a compact and your skin will look soft and fresh.
5. Cream blush with color
If you want a makeup apparatus that can work both as a lipstick and blush-on, cream blush is the perfect makeup tool for you. You can use it to give light shade of color to your skin and also use it on your lip to give a glossy effect.