Rough skin texture takes away the glow from the skin and makes it dull and lacklustre. That's why it's important to take care of the skin and pamper it with face packs and DIY treatments, and do remember to add these wonderful ingredients to homemade face pack to make rough skin soft and smooth.
Water
As we all know, water is no less than an elixir for your skin. But, are you drinking enough water? Water can remove toxins from your body and hydrate your skin from within. So, make sure you drink plenty of water every single day to achieve a soft and smooth skin.
Ice
Ice is available in our kitchen and it can change your skin forever. Ice can smoothen your skin and control breakouts too. Thus, it helps you keep your skin soft and smooth forever. Just take an ice cube and rub it on your skin every alternate day.
Grape Seed Oil
Did you know grape seed oil is rich in many nutrients and can work wonders for your skin? This oil tightens the skin and adds a soft glow to your complexion. Just apply it every night before going to bed to soften your skin.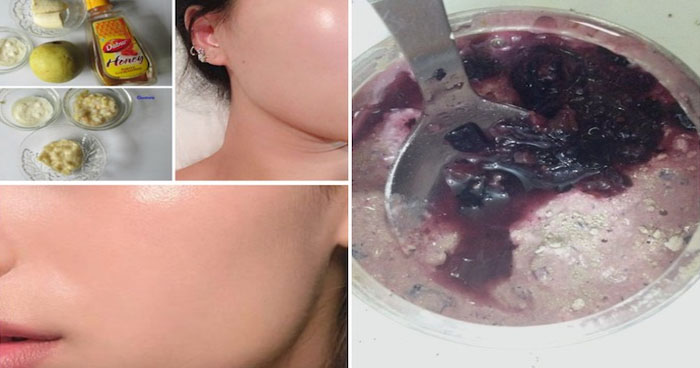 Vitamin E
We all are aware of these cute green capsules. They are easily available everywhere and can soften and smoothen your skin perfectly. Just take a capsule, pop it and apply the oil on your face as an overnight treatment for best results.
Rosehip Oil
This anti-ageing oil is rich in fatty acids, Vitamin E and Vitamin A. It penetrates deeply into your skin and shields your skin against ageing. This oil lightens acne scars and marks, thus making your skin really soft and smooth in the long run.
Jojoba Oil
Jojoba oil is actually very similar to the oil produced by the skin and this is the reason why this oil gets readily absorbed into your skin. The oil lubricates your skin and makes it soft, smooth and glowing at the same time.
Kalonji Oil
This oil is widely used in the Middle East and South East Asia for its rich phytochemical properties. The antioxidants and unsaturated acids present in the oil make the skin soft and smooth, just like your baby.
Baking Soda
Baking soda acts as an excellent exfoliator and is known to remove the dead cells from your face. It removes impurities and dirt from your pores and purifies them. Thus, you will be blessed with soft and smooth skin if you continue using baking soda mask once a week.
Cinnamon and Honey
Cinnamon, when combined with honey, is excellent for dry skin. Both of these are anti-inflammatory and anti-microbial. The mask made with these ingredients purifies the skin and keeps it problem-free. Hence, it becomes smooth in the long run.
Aspirin
Aspirin contains acetylsalicylic acid which is known to control the pores. So, try to make a paste of aspirin tablets and honey and use it on your skin two times a week.