Apart from that, working with harsh chemicals, lack of moisturization, nutrient deficiencies, and certain medical conditions like acanthosis nigricans can cause darkening of knuckles as well. There are various creams and lotions available in the market which can help to soften and fade away hyperpigmentation, but these 11 home remedies have been found to be equally effective to fade darkness on the knuckles.
1. Mix a bit of powdered oatmeal mixed with sour yoghurt and cucumber juice on the knuckles to brighten the skin. The mixture needs to be applied and left on for half an hour before you rinse it off with cold water.
2. Blend together a few grounded almonds and some yogurt and whisk well. Use this mixture after scrubbing your hands well with an exfoliator. Apply this mixture on damp skin and then rub intensely, paying extra attention on the knuckles, for about 10-15 minutes. Then, wait for few minutes and then wash off with lukewarm water.
3. Take 2 tbsp of honey and squeeze in a few drops of lemon juice, mix well and apply on the hands and knuckle area. You just need to rub the mixture onto the problem areas for almost ten minutes daily to see improvement in the dark skin.
4. Take a piece of ripe papaya and massage it all over the affected area, keep for 20 minutes and rinse away with normal water.
5. Make a paste of 1 tbsp of gram flour, 2 tbsp of raw milk and add couple of drops of lemon juice in it. Apply this mixture on the affected areas of the skin and leave on for 15 to 20 minutes before washing it off with cold water. Continue this treatment daily for around 1 month and then once a week in order to remove the tan and obtain visibly lighter skin.
6. Soak your hands in a bowl of warm water with a few drops of rose water and 1 tbsp of baking soda.
7. Take some grated radish and add some lemon juice to it. Apply the mask on the knuckles and massage for some time. Wash off with cold water. This is an easy home remedy to treat dark knuckles; Radish contains active enzymes that can help to reduce pigmentation while lemon helps to bleach the skin naturally.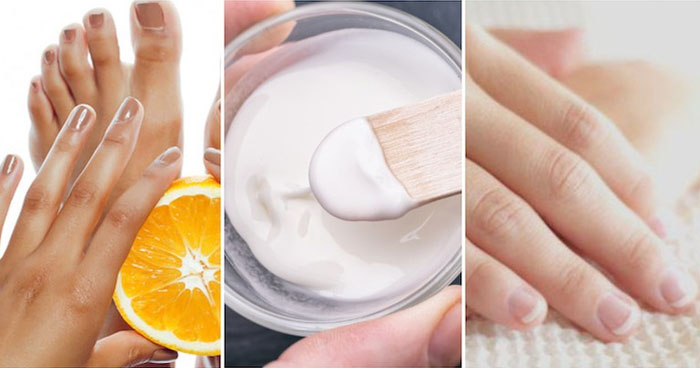 8. Make a thick paste by mixing rose water and baking soda, as it can help to lighten skin naturally. Baking soda is a natural skin lightening agent which clears tan as well while rose water helps to soothe the skin. You can also add glycerine to the paste in order to get a soft and supple skin.
9. Take some lemon juice and apply on the knuckles. Allow it to dry and then wash off with water. Lemon is a natural bleaching ingredient which can help to treat the dark pigmentation on the skin.
10. Take 2 tbsp of gram flour (besan), 1 tbsp lemon juice, 1 tbsp honey and 1 tbsp curd and make a thick paste. Apply it on your affected areas and leave it for some time or till it dries. Then remove it by doing the light scrubbing. Wash and apply moisturizer. Use it on a daily basis till you get the desired result.
11. Take 1 raw potato, grate it and extract its juice. Apply this on hands and toes, keep it for half an hour and wash. Then apply some oil to hydrate your skin. Potato has bleaching qualities that can lighten the skin naturally. Use it twice a week till you get the desired results.