A multitasking ingredient, besan (gram flour) can not only satisfy your taste buds through yummy pakoras, but can also keep all your skin problems at bay. 
From treating pimples and removing tan to lightening complexion, besan has the ability to do it all. And, the best part of this natural product is that it is suitable for all skin types. But, make sure that you use freshly prepared gram flour as a stale one can cause rashes. So, say goodbye to your parlour facials and make your own besan face packs to get a beautiful and glowing skin.
1. For dry skin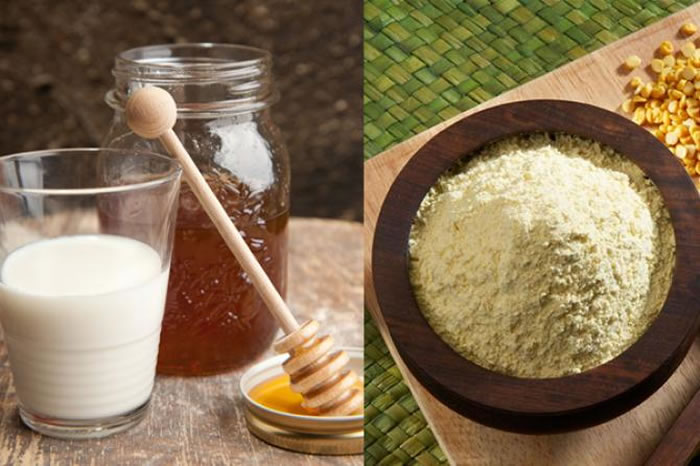 Not only for oily skin, besan works wonders for dry skin as well. For this, add malai or milk, honey and a pinch of turmeric in besan to form a paste. Apply this pack on the face and keep it for at least 15 minutes. Wash it off once it dries. This pack is ideal for people with dry skin. It cleans the skin thoroughly and helps in maintaining the moisture level of the skin. 
Read Also:
5 Signs You're Wearing the Wrong Glasses for Your Face
2. For oily skin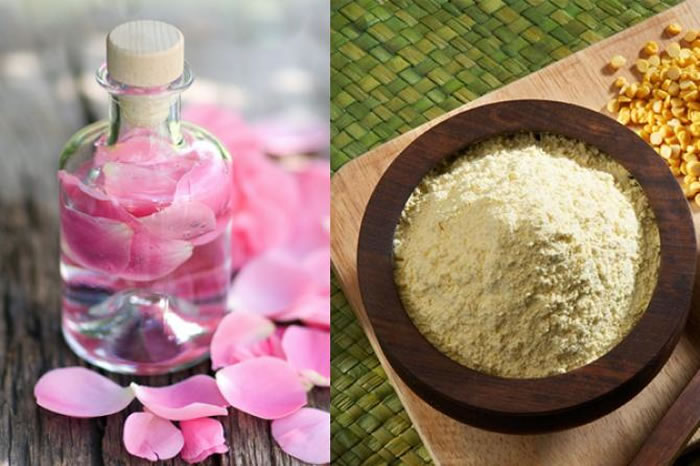 A besan pack is very effective for oily skin as it absorbs all the excess oil from the skin, making it soft and supple. All you have to do is simply mix a few drops of rose water with besan and apply it on the face and neck. Once the pack dries, wash it off with lukewarm water. You can also make a pack by adding curd or milk to it.
3. For acne-prone skin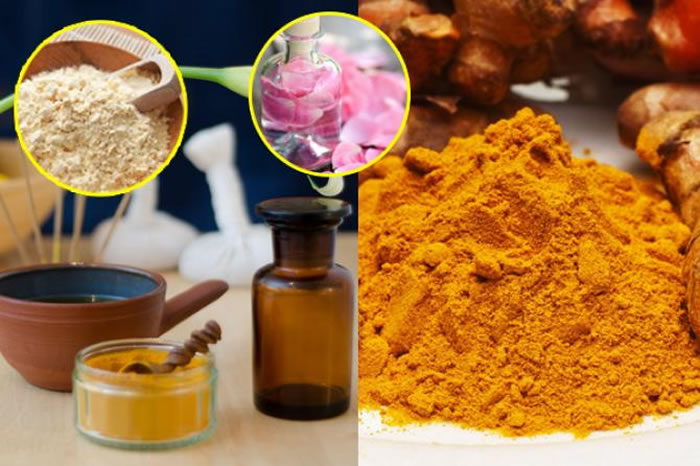 Pimples and acne tend to leave marks on the skin. Such a skin type becomes a little sensitive, and thus requires special care. So, to tackle acne problems, mix besan with honey and apply it on the face. Ensure you apply this pack on a regular basis, as the antimicrobial properties of honey will curb all your pimple problems. Alternatively, you can blend sandalwood powder, turmeric, rose water in it to form another concoction.
4. For blemished skin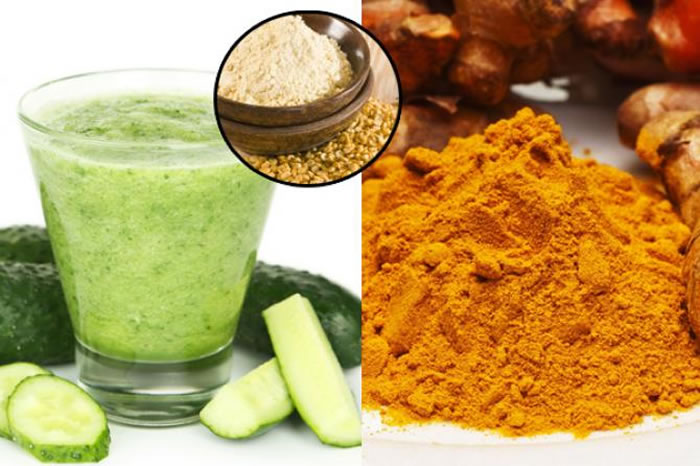 Blemishes give an uneven tone to the skin, while open pores attract dirt and dust leading to pimple formation. Hence, it is important to treat them to get a flawless complexion. For this, apply a paste of besan and cucumber juice on your face and leave it for a few minutes till it dries. Wash it off with lukewarm water. Use this pack regularly, as it will help in removing blemishes. It will also help in tightening of the pores.
Read Also:
6 Easy Face Masks That You Can Try At Home For Fair Skin
5. For tanned skin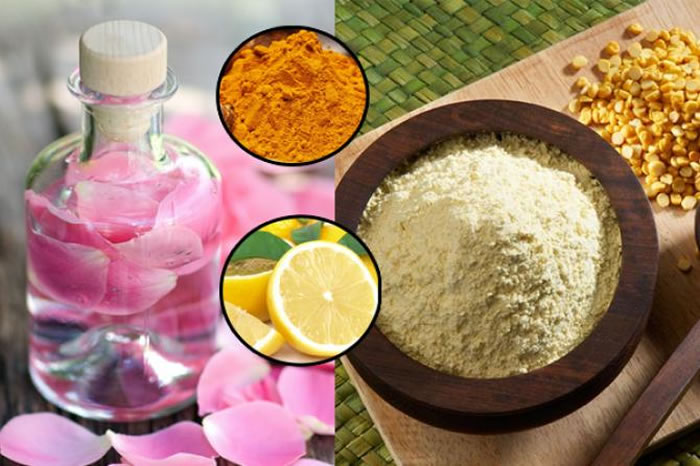 This is one pack which can be used on all skin types. Just blend besan, lime juice and turmeric with rose water to make a paste. Apply the pack, and wash it off after it dries. A regular application of it will not only give a lighter complexion but will also make your skin smooth and glowing.