In simple terms, 'rainbow diet' means eating meals and fruits that represent the mix of colours like what we see in a rainbow. It is a diet which is stimulating and pleasing to the body as well as the palate.
Differently coloured food maximises the intake of nutrients and improves your health and immunity in several ways. The mix of colours and the varieties on your plate not only looks fascinating but are also beneficial for your overall health.
Saying this, focussing on just one good food or one healthy fruit is not enough. Our body benefits from the varieties and the rainbow of nutrients and colours. Rainbow reminds us to eat a diversity of different coloured foods. By eating 'rainbow' you include apt vitamins, minerals, antioxidants, phytochemicals etc. in your daily meals which are known to have enormous healing powers. Here's how you can get the range of colourful foods your body needs to thrive and the ways you can eat the 'rainbow' right.
1. Red- Foundation of emotional and physical energy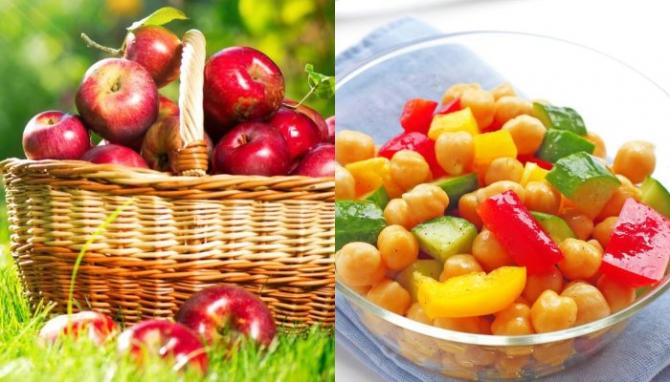 As we start with red, let's quote the cliche, 'An apple a day keeps the doctor away.' Well, this stands true for a large number of red fruits like watermelon, cherry, plum, strawberry and more. Apart from fruits, there are many red vegetables and food ingredients and each of it will bring something different to your table. Red fruits like strawberry are a rich source of folate that helps with heart health. Similarly, cherries which are high in fibre are good for your skin and are also rich in Vitamin C, which helps to maintain low blood pressure. Red chillies do a great deal in spicing up your meals. But, besides that, it is a powerful immunity booster too. Overall, red colour is a powerhouse of nutrients for your body and the natural red pigments found in food and fruits have preventive effects on chronic diseases.
2. Purple- For complete enlightenment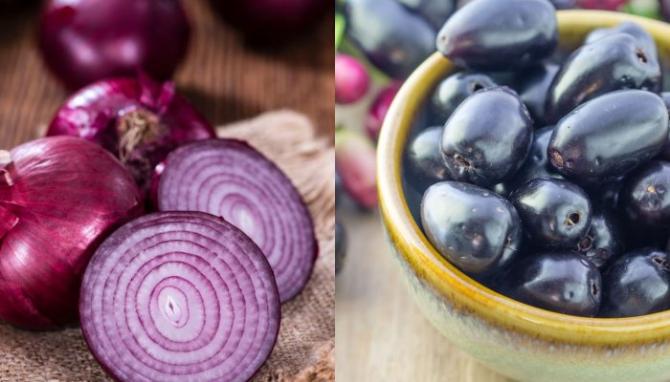 Food rich in purple pigments are a great source of cardiac-friendly anthocyanin, which reduces the risk of cancer. For example, eggplant (brinjal) which is rich in folic acid and potassium, strengthens your muscular and circulatory systems. Purple cabbage, purple carrot, raisins and blackcurrants belong to the purple family. At times, blue, purple and black food gets combined and categorised in one category for their colour. Anthocyanins are anti-inflammatory and anti-carcinogenic substance found in purple food which helps lowering the risk of diabetes, obesity, and cardiovascular diseases. Food with purple colour also contains, lutein, vitamin C and quercetin that benefit our immune system, overall health, and promote longevity.