Afsaneh Eid Edit 22 has showcased the best in contemporary fashion. Taking inspiration from the many intrinsic styles and flairs this season offers to us, these clothes are a must-have.
Afsaneh Eid Edit 22 is a contemporary fashion hub that curates collections of outfits for women of all body types and shapes. With a wide range of styles for different occasions, you can easily find your perfect outfit this season!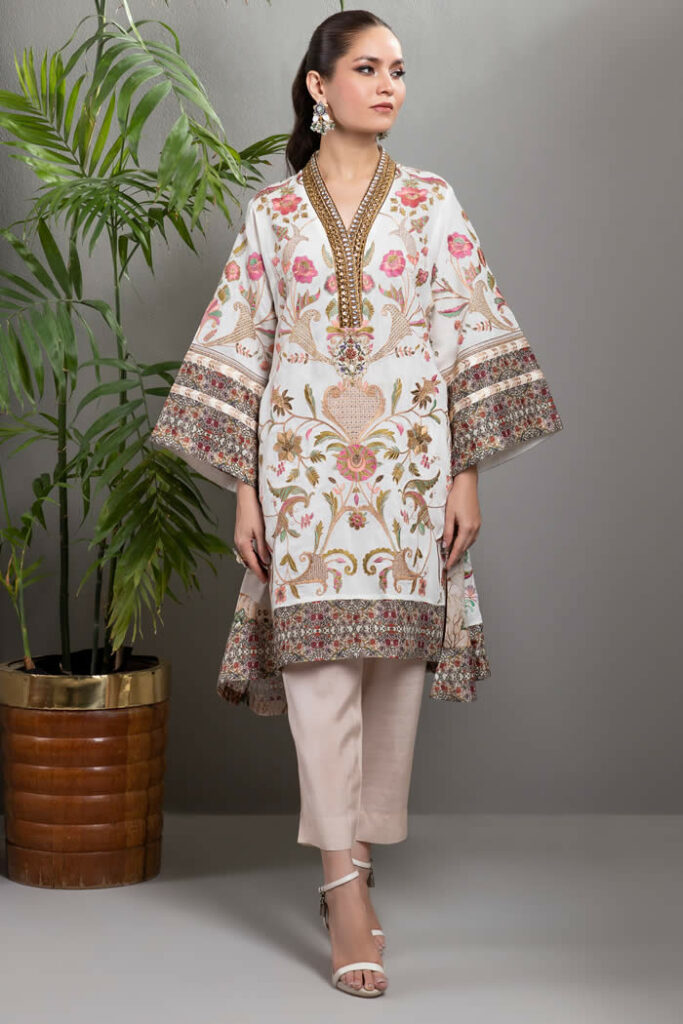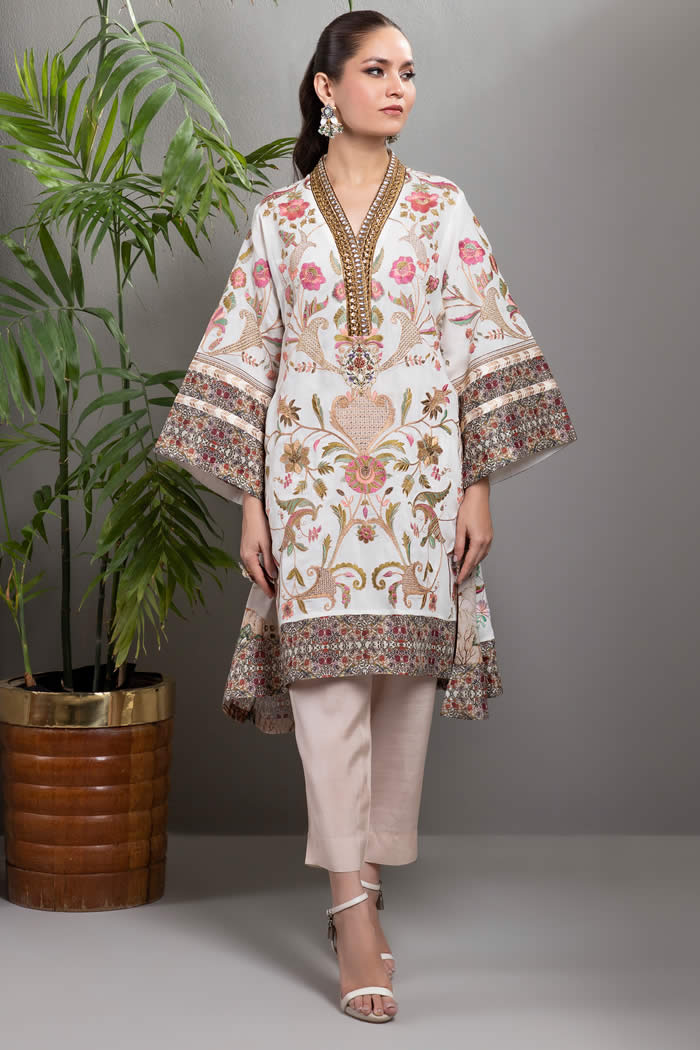 Make sure you match your style and choose a wardrobe that is the festive season. Because these stunning prints and patterns are sure to get a sigh of recognition.
The fashion designer Shamaeel Ansari created a sky-high dress that clings to Sartorial excellence and divine luxury ensembles with oriental touches.
To stay ahead of time, she uses techniques such as digital design and 3D printing, especially for her dresses, to ensure they look stunning from every angle.
For the past three decades, Shamaeel Ansari, more appropriately referred to by her nickname"the Czarina of Style, " has aimed to make every woman feel beautiful by providing them with chic and fashionable outfits for divas. She offers a curated collection of dashing pieces and combines high-fashion
Get dressed in stunning elegant outfits that cling to perfection in sartorial style.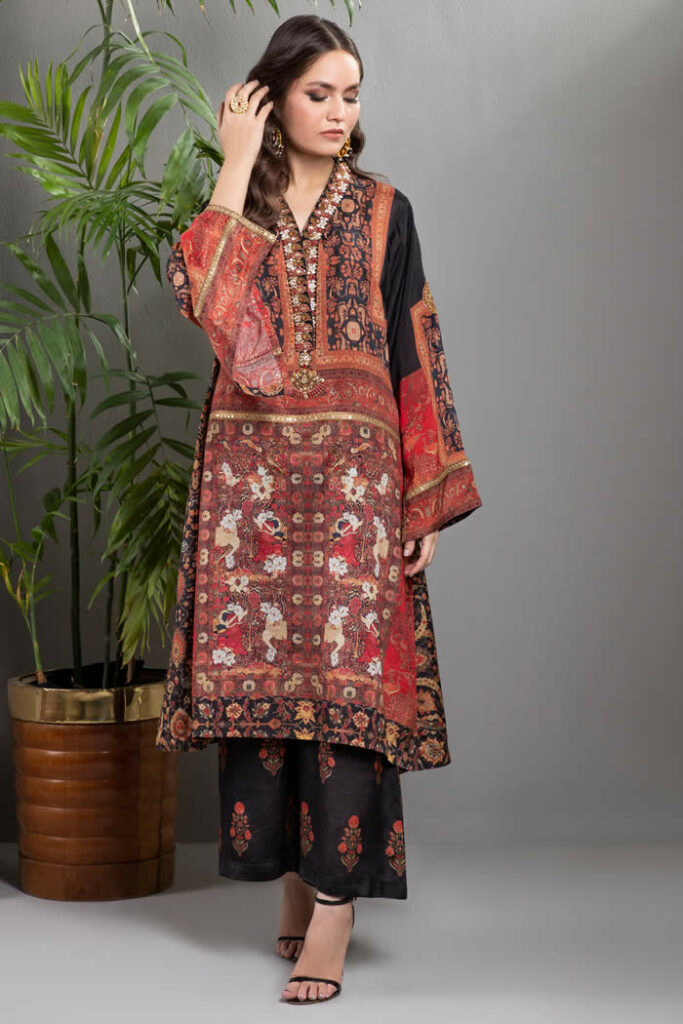 The most beautiful and flowing original Shamaeel's eid collection silhouette, delicately stitched with silk fabric. It has layers of stunning authentic Shamaeel Seventh Avenue. Beautifully hand-crafted floral embroideries accented by Sitara work in ivory or tan pants.
Beautiful vibrant floral and asymmetrical print is accompanied by gorgeous antique copper tila crafts and gold outlining on the front and sleeves. Richly detailed design with Chinese-inspired gold motifs. Embroidered Tilp Dabka, Sequins, Kundan, Delicate hand embroidery with Resham thread zardozi and stones on the neckline as well as gold outlining across the front and sleeves using threads of tila and gota.
The exquisite contrast color palette of light and dark canvas shades, with antique Kundan, is enhanced by printed Kalis and borders. All the Asian splendor of Mughals and Turks was paired with antique Chinese-inspired designs embellished in every stitch.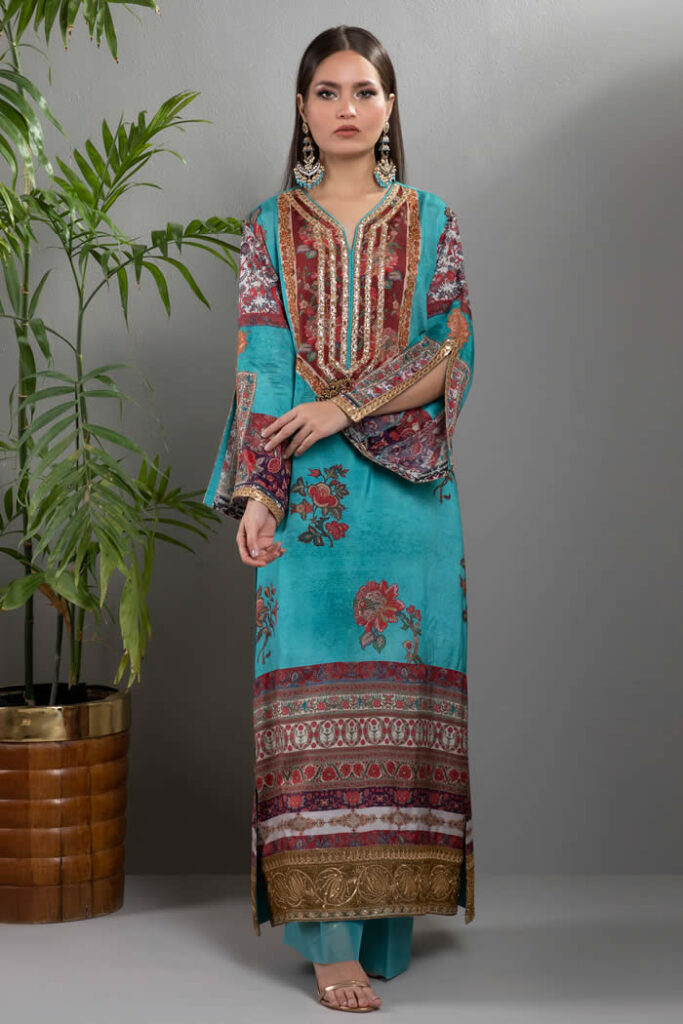 Shamaeel Ansari, the founder of Afsaneh Eid Edit 22, was previously in the world of luxury fashion and accessories. She saw that fashion was changing rapidly and wanted to change people's perceptions by making them feel beautiful through their style. She offers fresh and in-demand styles at affordable prices – something other designers charge a fortune for!
The first step to feeling more confident is looking good, but just wearing any old outfit can mean you're walking around with a false sense of confidence. Afsaneh Eid Edit 22 aims to make every woman feel vivacity and ebullience through style by providing them with outfits that fit and pays tribute to a diva personality.