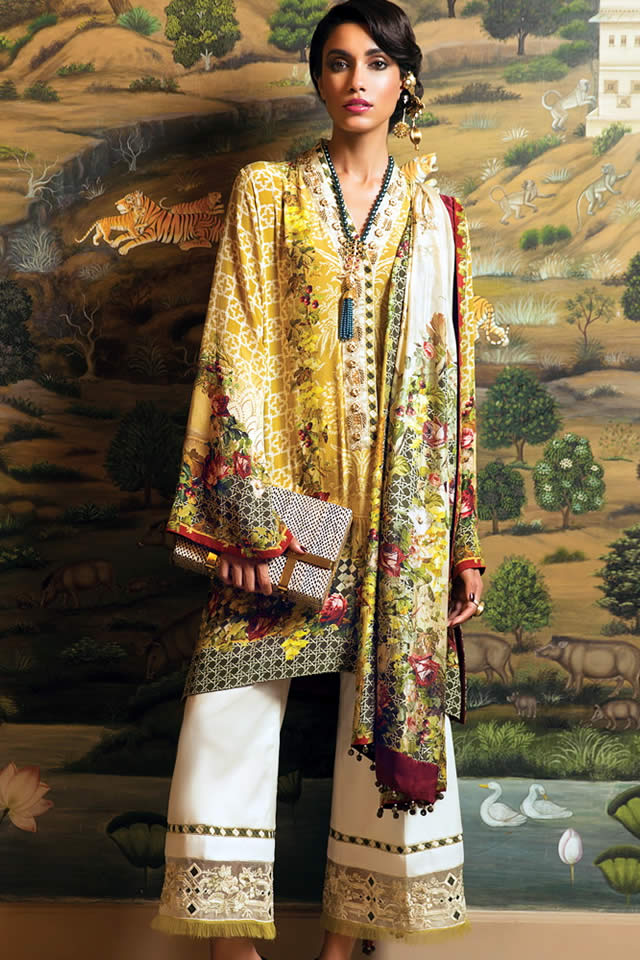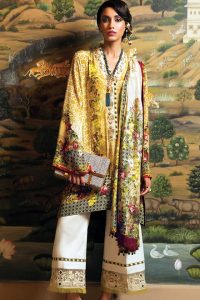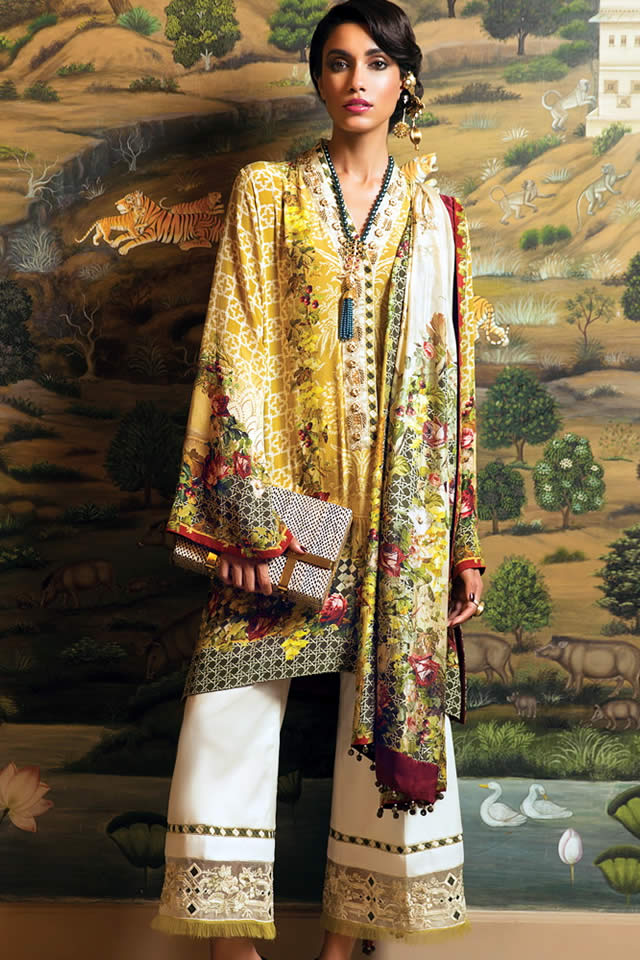 Fashion brand Elan introduced a Modern Rajkumari Collection for Bakra Eid 2016.
Pakistan's premier luxury design house Élan are set to launch their first silk collection titled 'Modern Rajkumari' on the 29th of August, 2016.
'Modern Rajkumari' features stunning prints with exquisite floral details paired with ethnic jewelled motifs. The collection comprises of ten designs and has been shot against picturesque locales of Udaipur by the dynamic duo of Nadir Firoz Khan and Maha Burney, who captured the serene landscape to perfection. Élan has been known to introduce exotic new faces to the Pakistani fashion landscape, and this time the gorgeous international model Keisha L was chosen as the face of 'Modern Rajkumari'. Amarinder Singh did the hair and makeup styling for the campaign.
When asked about the inspiration for the silk collection, Khadijah Shah, Creative Director of Élan commented; "Silk is a fabric that is very dear to my heart, perhaps because it embedded in nostalgia and distant memories of my childhood in a way. I have always associated silk with evening elegance. The notion probably stems from seeing my grandmother wear some gorgeous silk ensembles or the other for dinner parties – the association has been slowly fermenting since then."