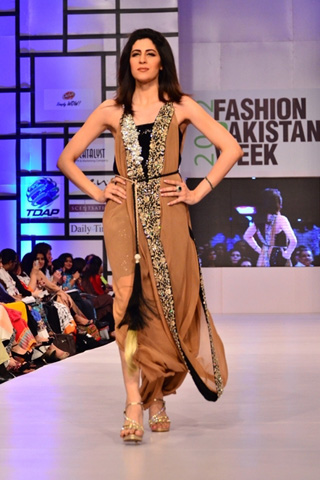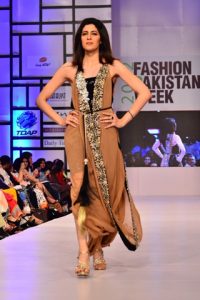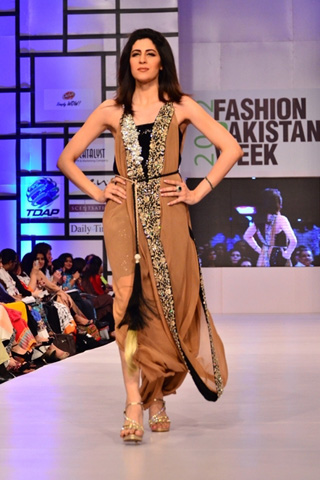 Ayesha F. Hashwani showcased her alluring collection at day 1 of Fashion Pakistan week 2012.
Glamorous cuts, and dazzling embellishments is all about Ayesha F. Hashwani collection presented at Fashion Pakistan Week 2012 Day 1.
Ayesha F. Hashwani marked her appearance with majestic black outfits on fashion runway that seemed inspired of Egyptian beauties. The designer beautifully blended black with white and copper to bestow a rich look to her collection.
Leading fashion models of Pakistan presented Ayesha F. Hashwani collection at 3rd Fashion Pakistan Week.