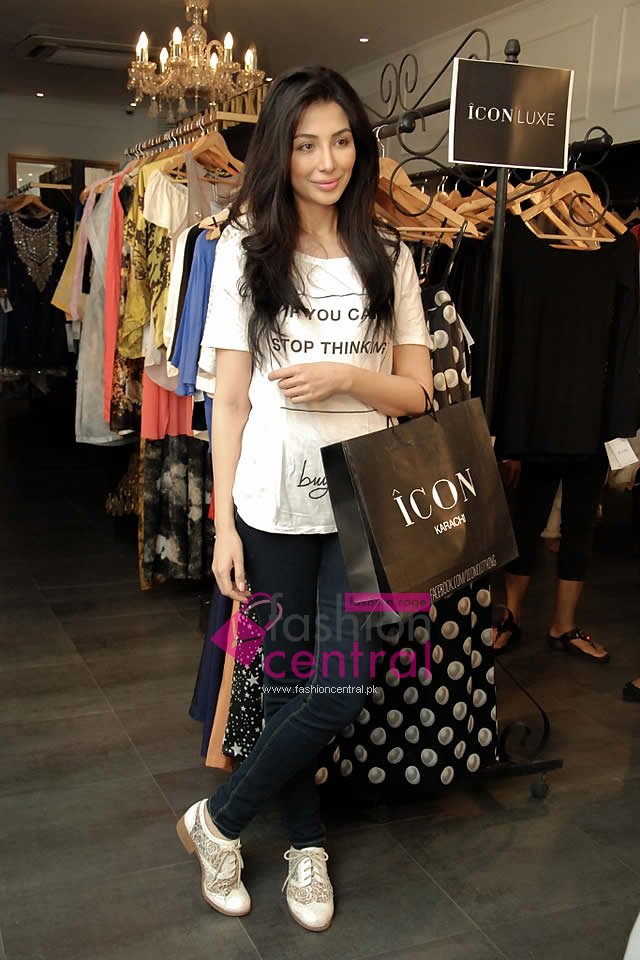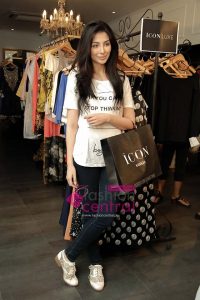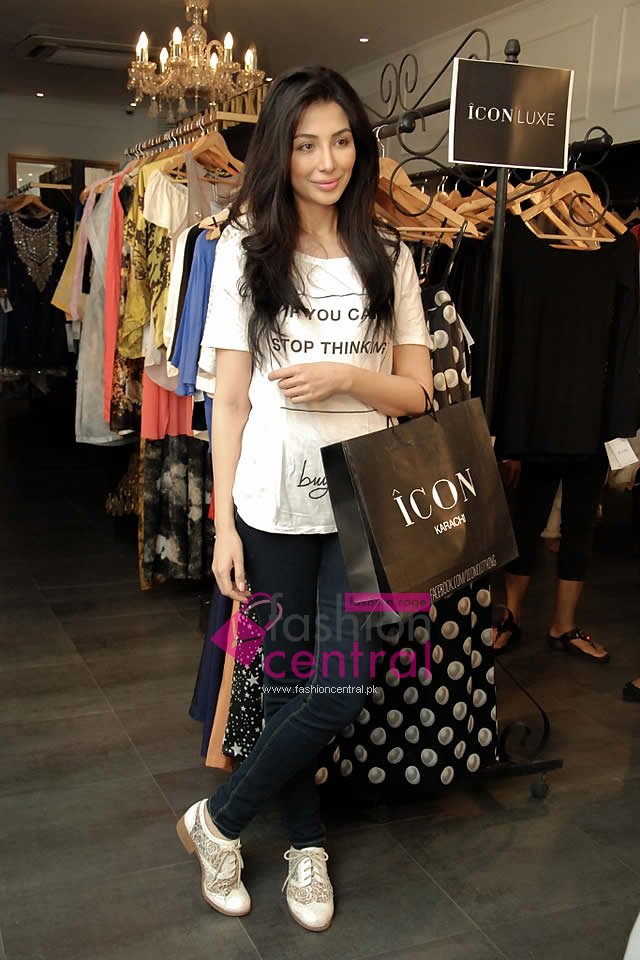 ICON Clothing Karachi showcased there Pre-Fall 2015 Collection Trunk Show Lahore.
The ICON Clothing Karachi Pre-Fall 2015 Collection Trunk Show was showcased recently at Labels Lahore. The exhibition was a major success with a complete sold out.
The Trunk Show was attended by some famous faces from the entertainment & fashion industry including Sabeeka Imam, Aamna Illyas, Hadiqa Kiani, Anam Malik, Ehtisham Ansari, Alee Hasan to name a few.
The entire new collection featured with Pre-Fall specifics striped button down tunics in shades of pastel. The fabrics used were solid color cottons, cotton prints, Chikan / Broderie cotton and linen incorporated with western cuts like shirts dresses and tunics. The collection is on trend globally but has a special focus on using fabrics fit for the local climate. Pants were seen in textured linen along with cigarette pants that matched perfectly with the wide range of tunics and shirts.
Hira Tareen, the Creative Director for ICON Clothing Karachi was very over whelmed with the response of the exhibition "The exhibition was a success and it was a complete sold out. I am very glad and appreciate the love and support from the people who came on this big day."
Tareen further adds "The capsules has different types of attires like pleated chambray tunics, removable strap chambray suspender culottes, double layered bell sleeve crop tops, floral off shoulder blouses, silk ball skirts, off shoulder blouses and corps tops from the ICON Luxe line were specially a hit in the fashion market of Lahore."