Beautiful Pakistani celebrity Kiran Ashfaque works as a model, influencer, and actress. Prior to their divorce, she was wed to the accomplished actor Imran Ashraf. Following the split, Kiran Ashfaque successfully re-entered the entertainment world as an actress and model. She is also quite active on Instagram.
Unknown factors may have contributed to Kiran Ashfaque and Imran Ashraf's divorce. However, during their marriage, they gave birth to a boy, Rohaam, who currently resides with his mother. Imran and Kiran recently got together to celebrate their son's birthday, showing that they still get along well despite being apart.
On social media, a video of Kiran Ashfaque making paratha for Rranay, a social media star, during Sehri has gone viral. In the video, Kiran is praised for her expert preparation of a circular, crispy paratha. Some of her followers, however, have criticized her for wearing a Sehri outfit. View the video that Rranay posted to decide for yourself.
Many people in the public are strongly criticizing the costume she chose, especially Sehri. Fans are harshly criticizing her clothing, which has a plunging neckline, French manicured nails, a sleeveless top, and free, flowing hair. Actors are allegedly treating Ramadan more like a celebration than a time to do Ibadahs (religious acts of prayer), according to critics.
Here are the comments in which the actress faced backlash.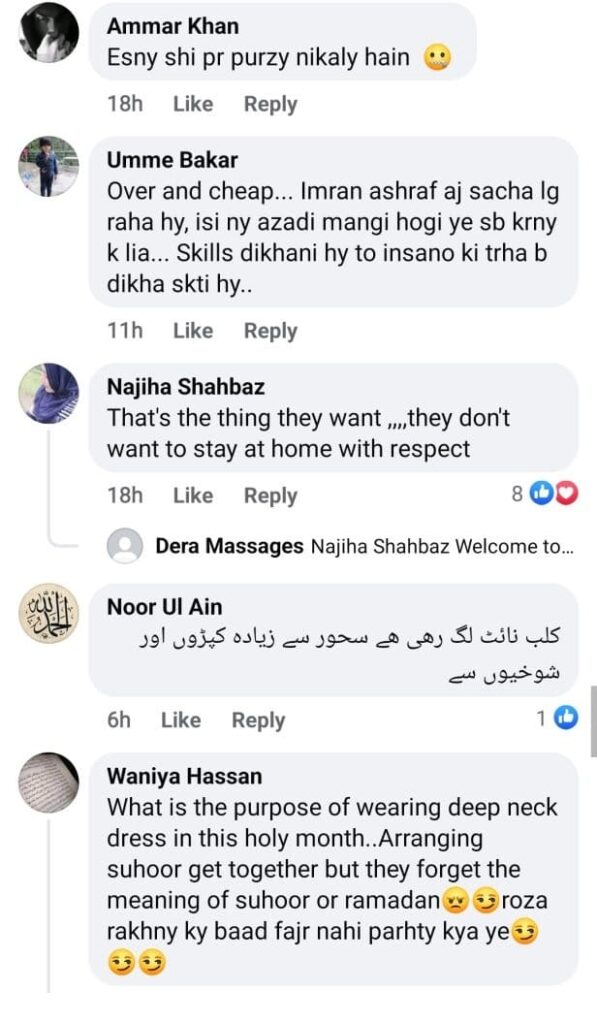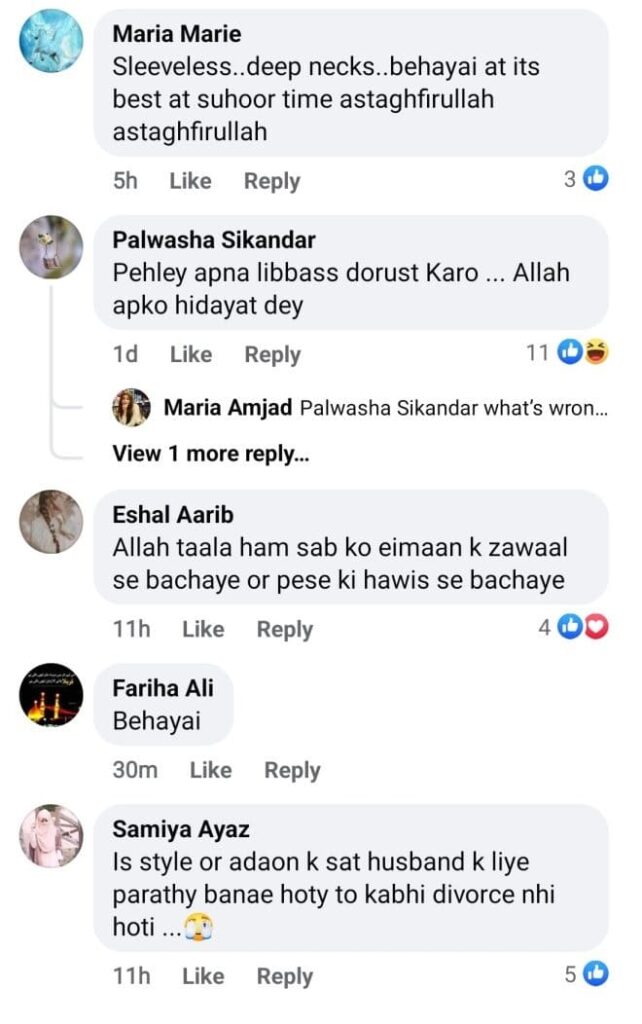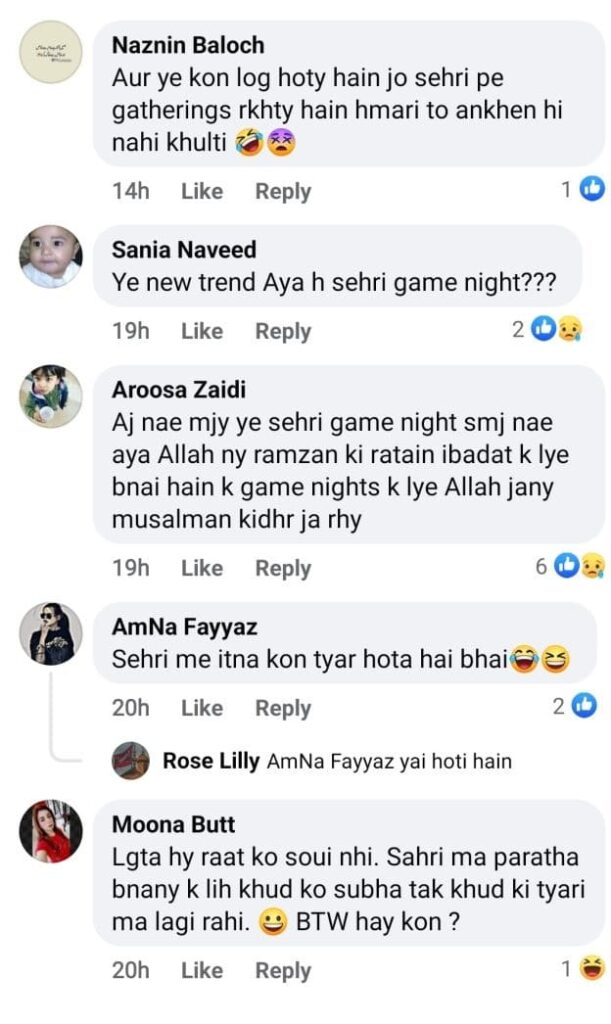 We also invite you to subscribe to our Google News feed for showbiz updates and stories about actors. Furthermore, you can read the latest showbiz news and stories on our website or follow us on Facebook.