Former Bigg Boss 11 contestant Arshi Khan was evicted last week and with her, a major chunk of scandal and drama was packaged its way out of the house. The Pakistani actress became a reality show sensation due to the amount of drama that she triggered inside the house. But not everyone knows that her connection with controversies has a history.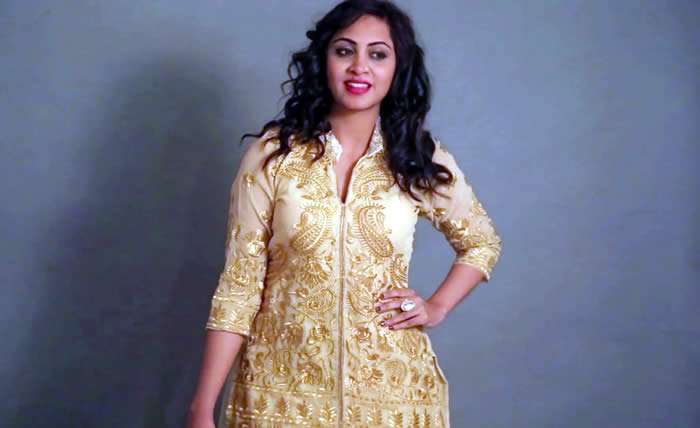 And now a video, which has taken over the internet, shows the drunk Bigg Boss fame expressing her love for Afridi. In the video, a tipsi Arshi can be seen expressing her love for Afridi as she asks him to accept her.
"Arshi Barbaad hui Afridi tere lie (Arshi was humiliated, only for you Afridi)," said Arshi.
She also added that nobody is accepting her: "Indian bolta hain Pakistan jao, Pakistan bolta hain idhar ayo, ab mujhe apnaega kaun?"
For people who don't know, Arshi rose to fame when she came out and alleged that the cricketer had sex with her. Two years ago, Arshi had claimed that she was in love with Afridi.
After rumours surfaced that she was seen with Afridi in Dubai, the model had first refuted them on Twitter saying, "I have lots of friends and relatives in Dubai and travel to Dubai very often. A lot of Pakistani cricketers are seen visiting, shopping and partying in Dubai and regular visitors to Dubai meet them often. This does not mean I am dating Afridi."
While Arshi Khan is out of the house, she has already taking rounds of headlines with her statements. From predicting the winner of the show to her strange surprise for the BB host Salman Khan, Arsh is enjoying is trying her best to stay in news.
Meanwhile, Bigg Boss 11 has been regarded as the most controversial season of all time. With contestants such as Shilpa Shinde, Vikas Gupta, Akash Dadlani and Hina Khan, the constant supply of drama has been highly like by the audience.