The Cannes Film Festival is one of the most hotly-anticipated events on Hollywood's social calendar, made even more exciting this year by its milestone 70th anniversary.
Bella Hadid
She was the Belle(a) of the ball last year but this year's champagne silk Alexandre Vauthier gown with a hip-high slit (no-one does thigh-high anymore) is another statement making look from the Californian model. It's old-school Hollywood glamour at the French Riviera with a touch of 2017 daring. Extra glamour points to Bella for topping off her clavicle-baring gown with a sparkling Bulgari sapphire and diamonds.
Emily Ratajkowski
Emily is twinning slightly with Bella in this champagne silk Twin Set by Simona Barbieri dress. She also opted for statement-making Bulgari jewels but while the dress looks great on Emily, we want more glamour for Cannes. It's too early 90's supermodel hanging out in LA. It's grand but it's not great.
Julianne Moore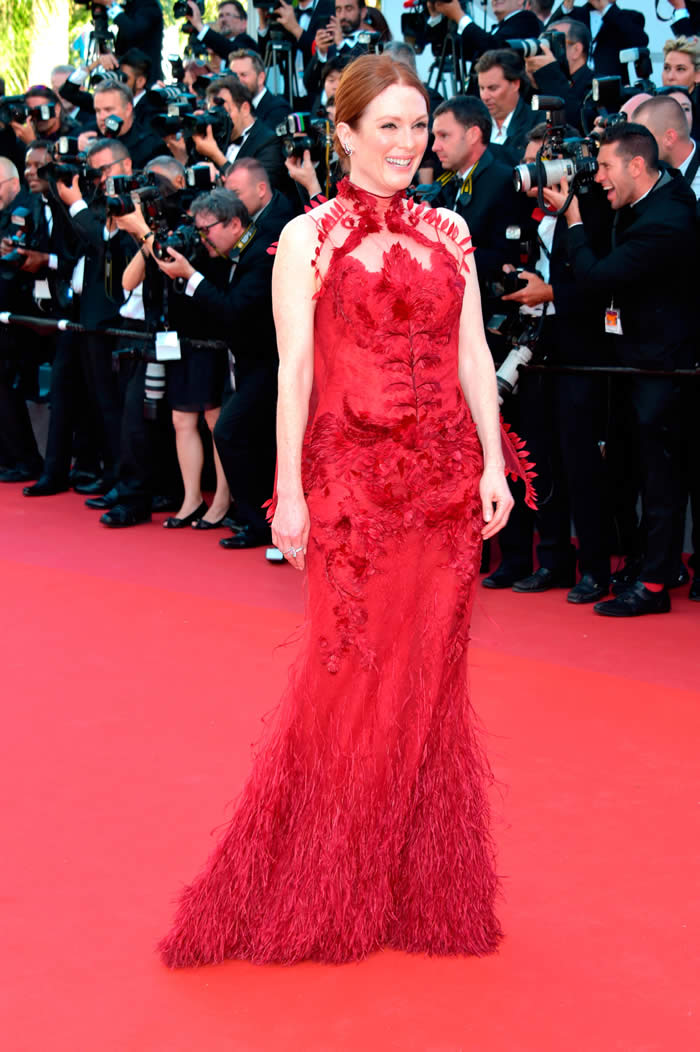 Pfft! Julianne Moore doesn't even need to try. She could show up in a Lidl bag and it would go down as one of the most classically understated looks of the festival. For the opening ceremony, Julianne chose a scarlet embellished Givenchy Couture design, fitting for the regal movie star that she is.
Elle Fanning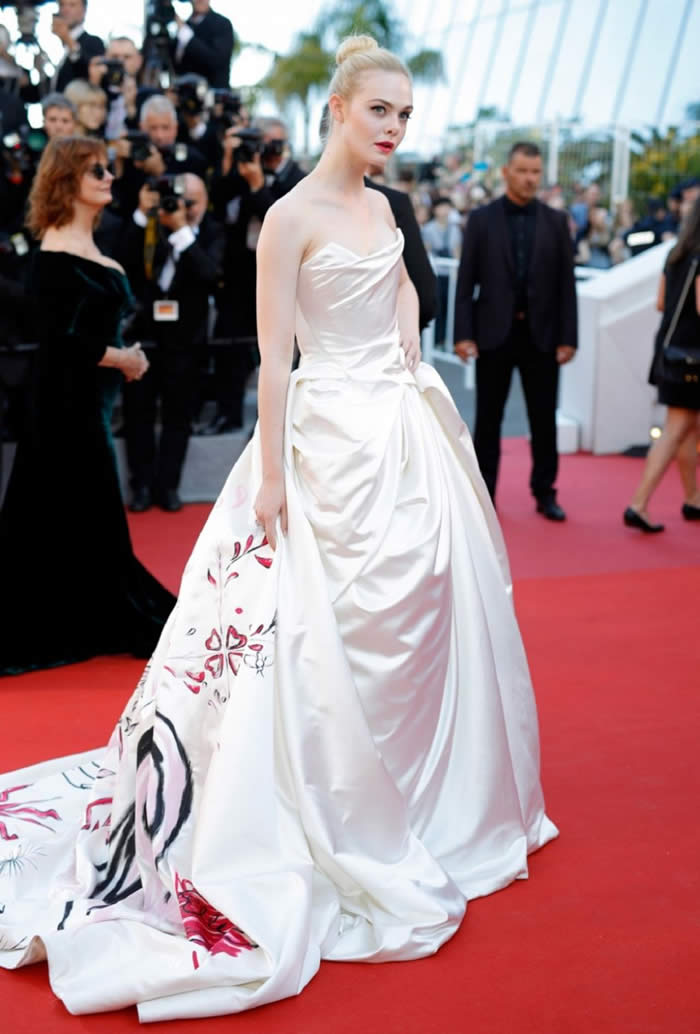 The alway stylish Elle went for custom Vivienne Westwood for the opening ceremony, showing off the amazing hand-painted unicorn on the train. There are also illustrations of a shooting star named Elle, hearts, and the planet Gaia. It's pretty spectacular.
Monica Bellucci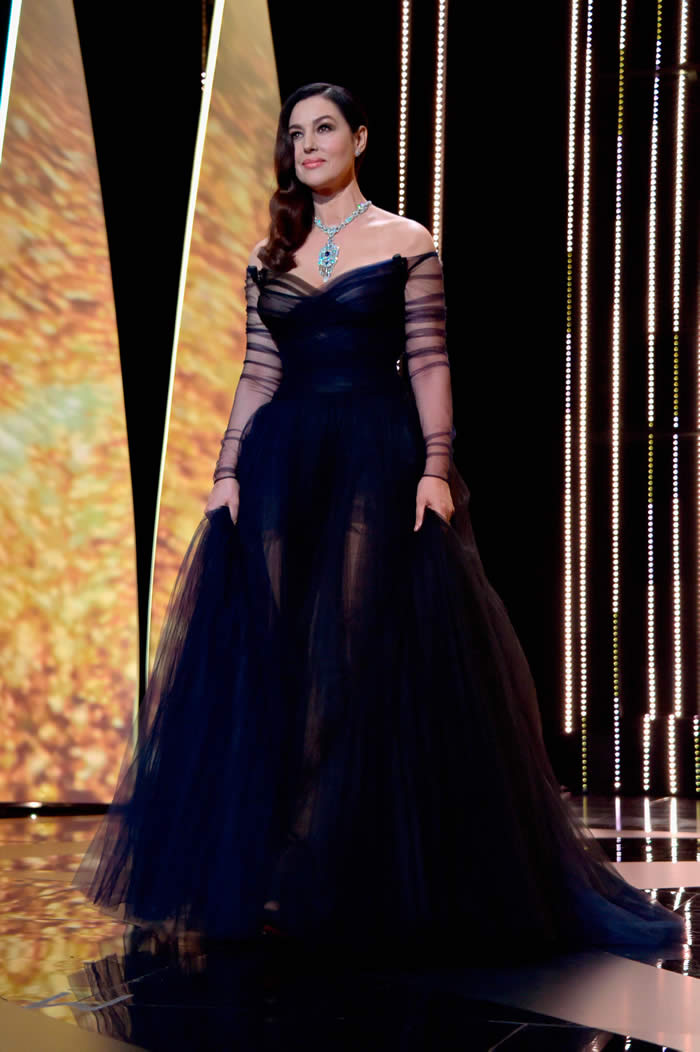 Monica Bellucci made a showstopping entrance in this figure-hugging, navy custom-made Dior tulle gown. You wouldn't expect anything less from the host of the evening.
Uma Thurman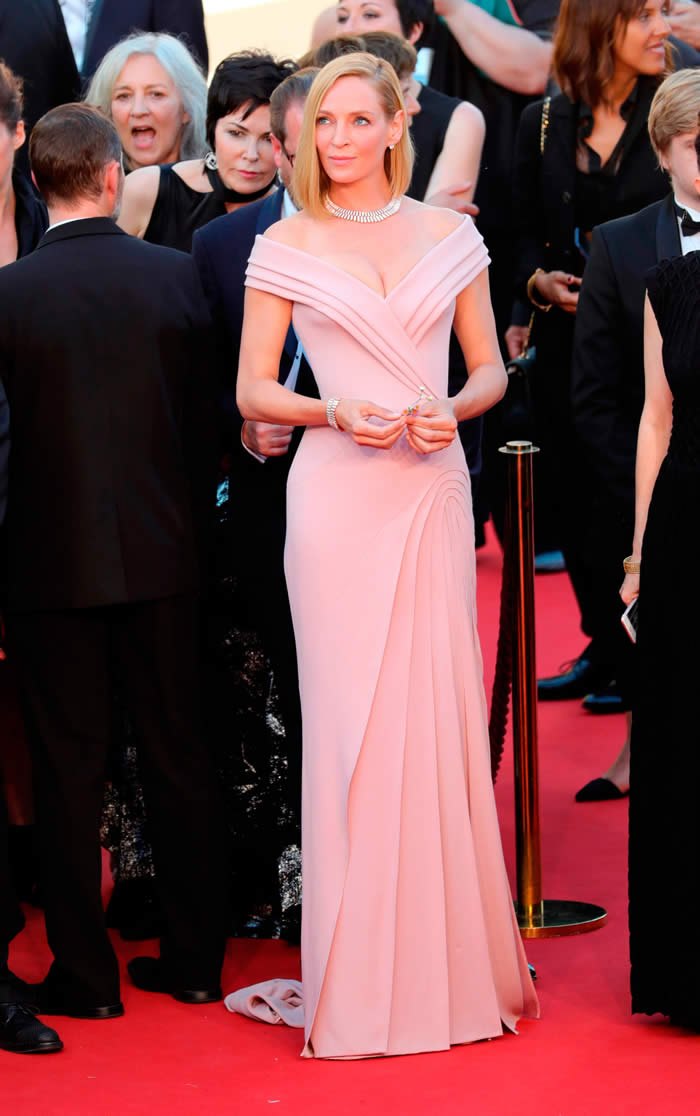 The soft candy-pink hue of the Atelier Versace dress, the silhouette, the pearls and the slick sidepart. Uma has every box ticked.
Marion Cotillard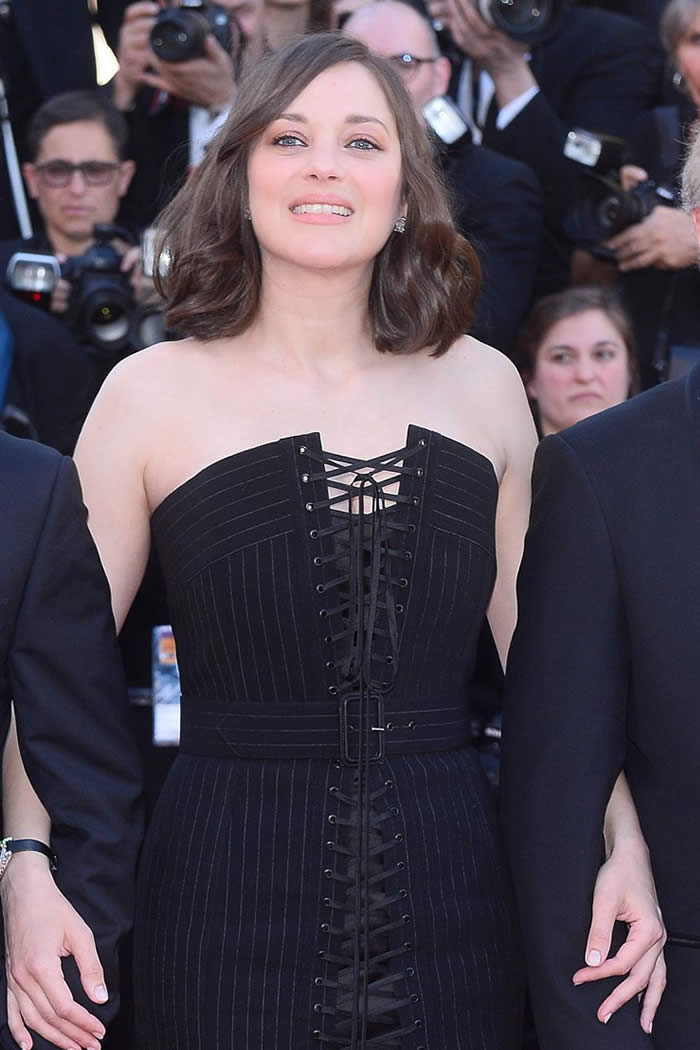 I'm just not sure how I feel about pinstripes and a bustier on the one dress, even on someone as effortlessly chic as Marion is. And there's too much space at the bust. What is she hiding down there? Snacks.
Lily Rose Depp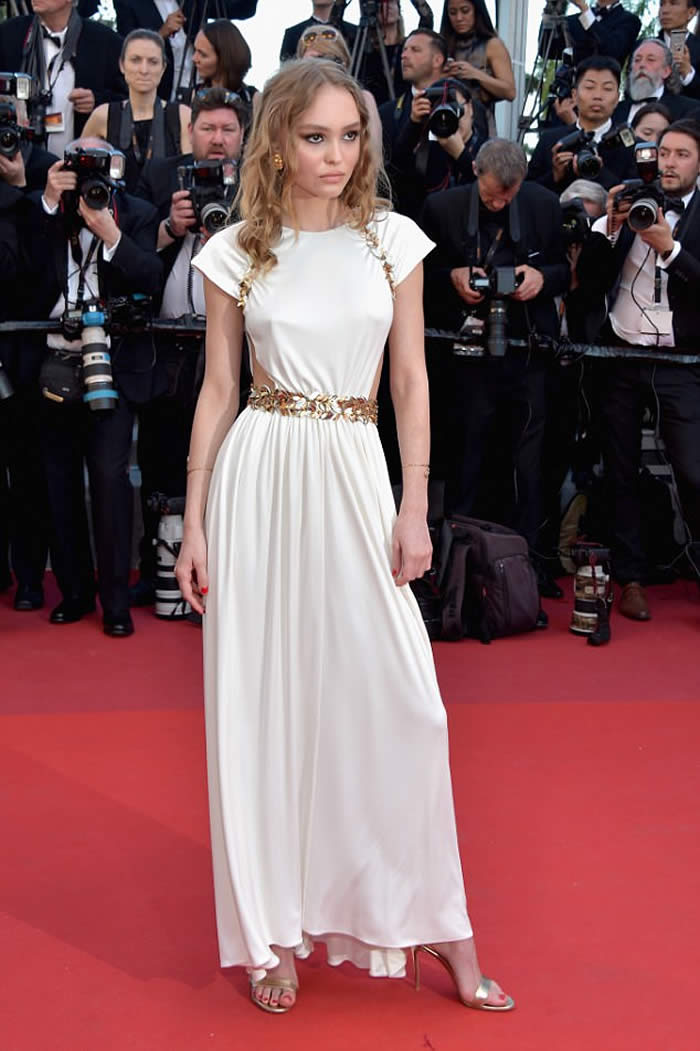 Gallic princess Depp went for Grecian glamour in this Chanel Resort gown. A perfect choice for a 17-year-old style ingeniue.
Jessica Chastain
The 40-year-old is a vision in Alexander McQueen. The intricate embroidered bodice with pops of vivid colour makes this dress look like a work of art. Jessica wears it well.
Lara Lieto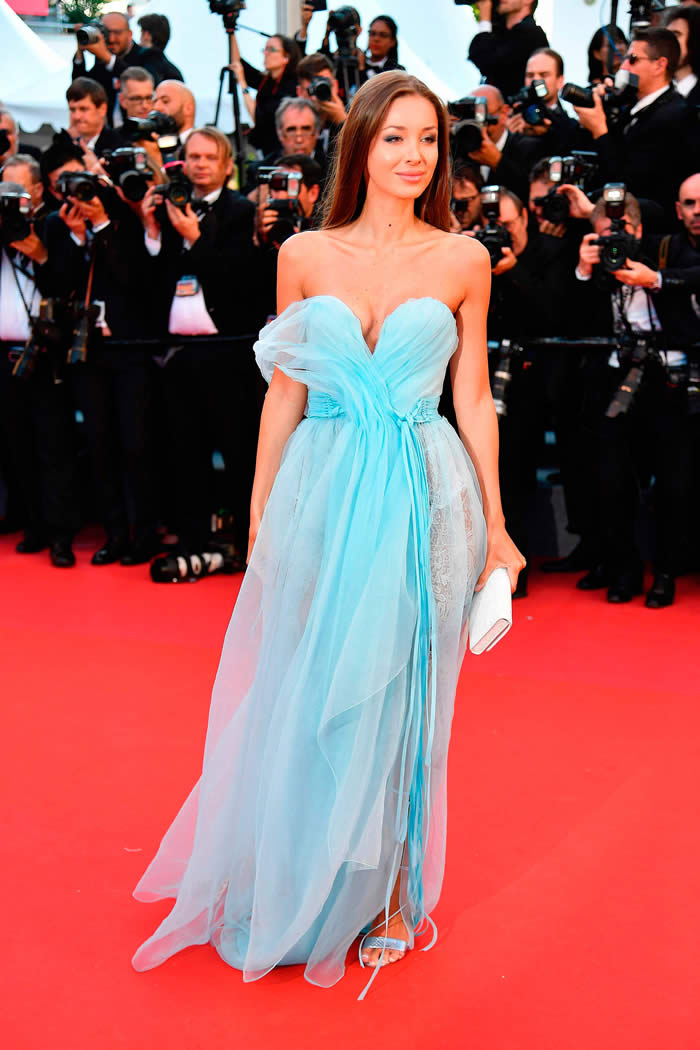 This just feels a little too 'beach-to-bar' or 'Real Housewives' for the Cannes red carpet.
Frederique Bel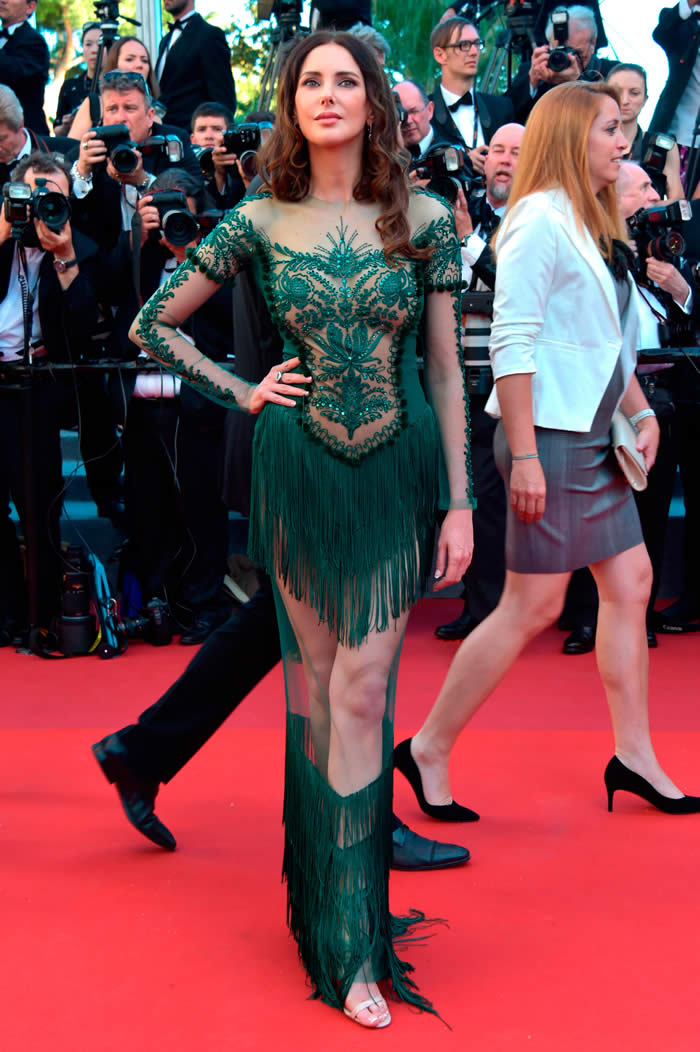 It's too Celtic warrior princess meets rogue cowgirl. Not fitting for Cannes. Or anywhere apart from a fancy-dress party.
Sveva Alviti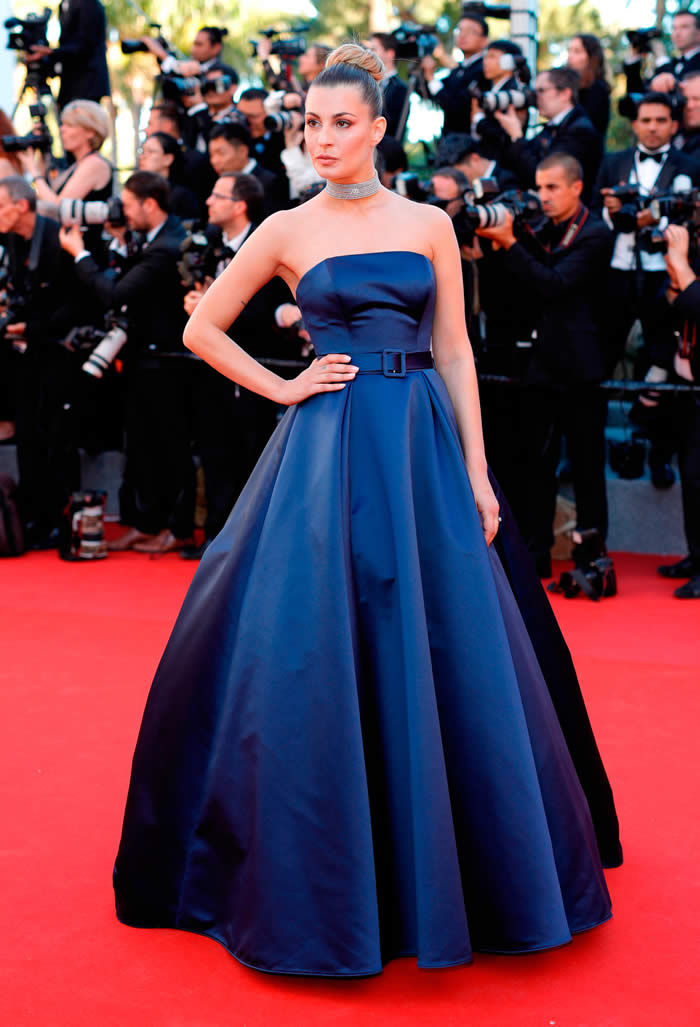 Italian actress and model Sveva Alviti played it safe in this midnight blue off-the-shoulder gown but it's Cannes-appropriate.