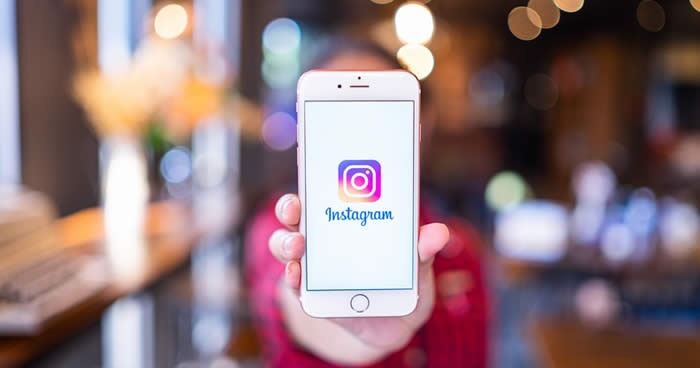 Instagram is becoming popular among various fashion brands. Why? Businesses have many opportunities to grow and enhance themselves in this ever-changing world. A well-planned Instagram strategy helps in traffic generation, lead conversions, and increase the base of followers. Your Instagram strategy needs to be unique and memorable. You need to come up with Instagram marketing strategies that help to engage easily. This article will provide you with tricks, tips, and ways to create a successful marketing strategy for your fashion brand.
Engaging Content Ideas for your clothing brand
Share your brand moment with videos
According to statistics, more than 5 million videos were uploaded in 24 hours in the year 2013. With time there has been an 80% increase in the number of videos shared. Many brands miss out on the opportunities of showing off their clothes' colour and style by using still images. You can also create short marketing videos for your product launch, showing off your work culture, behind the scenes of your model shoots, and many more.
Do not worry; creating videos for Instagram is easy and budget-friendly. With many applications on the internet, you can create videos for posting on Instagram quickly. InVideo is an easy-to-use video editing tool with which you can create videos for Instagram. This allows you to create eye-catching videos in minutes with the already available templates.
Instagram follows different aspect ratios for Instagram posts, stories, and IGTV. Video creek has made your work easier! It provides you with Instagram templates to create videos in various aspect ratios, which makes your editing better. All you need to do is, choose a template, add your images, videos, text, and stickers of your choice and post them quickly to your Instagram stories and feed. So, what are you waiting for? Get started with marketing your brand on Instagram with videos today!
Make your Instagram Feed Pop
Instead of boasting about your products, why not build your brand with engaging pictures and videos? Instagram is a storytelling tool. Brands that are popular on social media do not post random pictures. These brands carefully plan their narrative that speaks about their brand and builds trust. Tip: You can create Instagram Grid Post that makes your feed look more engaging and appealing. You can also make your IG feed more eye-catching by using a specific colour palette in all the posts.
Use Instagram's feature of Shopping posts and shoppable stickers in your stories
Instagram comes with a feature where brands can create shoppable posts. With Instagram shopping posts, your followers can easily shop for products in just a single click.
Good news! With this feature, users can shop for their favourite products without leaving the application. You can find various options such as size, colour, and make the payment without leaving Instagram!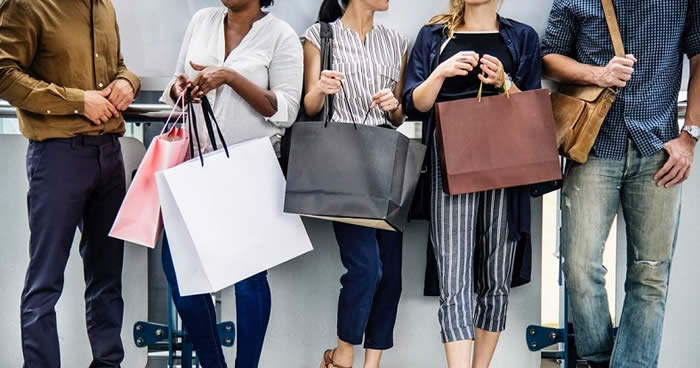 Instagram stories are becoming more famous and engaging. With the new shoppable sticker feature, your followers can shop directly from your stories. It saves them a lot of time and makes it easy for them to shop.
Use Retargeting technique with Instagram Ads
Statistics states that 72% of users instantly buy products they see on Instagram. People don't need to buy something they see for the first time. You are not sure if the visitor will buy your product from the website in the first visit itself. With the retargeting strategy, you can retarget your website visitors on Instagram quickly. Wondering how to do this? You can outsource it to a social media marketing agency or hire a freelance for the same.
Planning Content Strategy for Your Fashion Brand on Instagram
Instagram is a most-used visual content sharing platform that is used for the successful marketing of brands. Instagram provides various creative marketing opportunities to the brands. As a shopper, you don't want to scroll through hundreds and thousands of photos on the brand's website while shopping. Many brands have been successful in engaging people to shop from Instagram.
Contents which work the best on Instagram
If you are new in the market and want to make people aware and communicate your brand story, Instagram is the best place. There are many fashion brands on Instagram who have been successful in brand storytelling. Here is a list of different types of content that can help your fashion brand grow on Instagram.
Product Features
Instagram is the best place to showcase your unique brand products by keeping the latest trends in mind. Instagram provides you with various options to describe your product features, which make it unique. Many brands have successfully used the 80/20 rule, where 80 percent should tell the story, while the rest 20 percent needs to be promotional.
Product Updates
It is really important to keep your target audience updated about your brand. You can use Instagram to regularly share information about your brand, mainly about your upcoming sales, product launch, or updating your existing products. Many fashion brands use Instagram to keep their followers updated about their new product launch date, time, and location.
Behind the Scenes
You win when your customer comes back to you. You need to be honest and transparent with your followers as they want to know all the information about your brand. There are many brands which share behind the scene shots, showroom images, and influencer interviews. It not only helps in promotion but also helps to build a relationship with the audience.