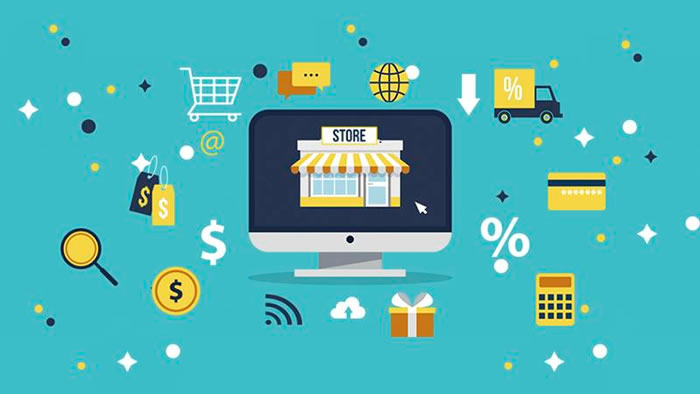 The digital future refers to the businesses and any working to be operated digitally. When it comes to the term digital, the mind directly goes on the way to 0 and 1 as taught in the computer classes, yes the mind goes in the right direction. Digital future trends refer to the trends operating through technology. The trends might include office working, online shopping, food delivery, education services, and much more can be added to future trends all over the world.
A Great Success
The developed countries which are considered to be the most advanced and powerful are more towards the digital era, and they have been doing almost every task digitally with a lot of efficiencies. The main reason that they have become the most advanced countries in all aspects is that they have moved every work towards Digital working. Digital working is where the risk of mistakes is too minor. It is where people can easily work even staying at home on their laptops, computer, or anything. Here the main discussion will be about Digital Pakistan and its future trends. So as the people of Pakistan have developed their interest in technology, they would make the digital future of Pakistan shine and bright as far as they can.
Technology on its peak
The technology in Pakistan has been developing so that the people can get the awareness about the importance of technology in Pakistan and the digital future of Pakistan. When it comes to Digital Pakistan – Future Trends, it may consist of education digitally, Jobs, shopping digitally, new websites, and ways to provide the basic and information of any kind. Digital Future trends of Pakistan may include a lot of things that can lead to great success in the field of technology, and in everything, it can be a great favor. The people of Pakistan should focus on working digitally because the world is now too far and advanced in the field of technology than Pakistan. However, it can be a great drawback for Pakistan in the future if it does not get enough success in Digital Trends and technology.
Awareness
The People of Pakistan must exactly know the importance of technology, they should be well known about if they can succeed in technology they get success in everything, as the world is now more towards technology, they have left the old trends.
Three major Future Trends – Digital Pakistan
1. Digital jobs
2. Digital shopping
3. Digital Education
Digital Jobs
The future of Pakistan, when it comes to the field of digital, seems to get a great trend of online jobs ( digital jobs ). It can be an excellent benefit for the people as well as it can boost the economic status of Pakistan. When there is a digital future about jobs, there will be less unemployment. A lot of people can get an opportunity for good and valuable employment. The digital job providers must be loyal to their working and employees. There should be no chance of betrayal.
Digital Shopping
Digital shopping can be a great trend in Pakistan. It can lead to success. The digital shopping website or app through which digital business is done should be very prominent, so people should not face any kind of hustle finding the website. People do not want to waste their time. So they want a convenient and fast link to open up and order. As per people's needs, the website should be prominent enough.
Furthermore, the features of the websites should be fast and modern that attract people again and again. The website should make sure that no hustle or difficulty in performing any kind of task. Digital shopping is popular in the present too.
Digital Education
The people should be provided with a high standard of education if they are willing to get it digitally. People may be unaware of digital education. So they should be provided with full information. They should be trained well on how to use and how to get the benefit from digital education. The awareness about technology should be spread, and hard work should be done for digital working so that people can get to know about the importance of technology.
Conclusion
The importance of Digital Pakistan and success should be spread within all the countries, whether it is a rural or urban area. Digital working can be a blessing. It can do a lot for the people. There are a few ways to boost, improve, and promote technology. The tasks can become too convenient. The sophisticated lives are being closed to their ends. People must know how technology can boost the status of their country.