Andre Emilio one of the biggest names in bespoke/custom suit segment, has launched its Fall/Winter luxury collection for the year 2019/20.
Andre Emilio in its latest fall and winter collection sets new standards for Luxury Suiting. The brand as always favored the Italian cut and promises to offer incredible fitting to its prestigious clients. Their attention to detail and obsession with perfection ensures that the customers get a well fitted suit that makes their special occasion even more special. The latest collection from the brand targets the upcoming wedding season and is what every Groom would desire to wear. The collection caters for both Wedding or Walima.
Have a look at their bespoke suiting collection below:
Navy Blue Tuxedo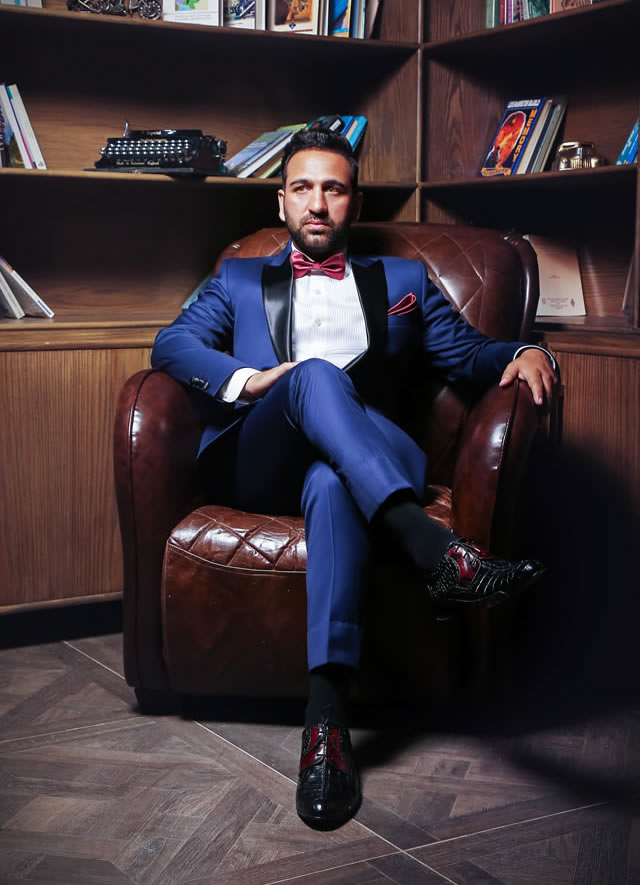 To get this luxury suit Buy Now
This Navy Blue Tuxedo with Black Peak Shawl lapel stands out for its raw-edged details and its construction, typical of the brand. Slim, polished, and versatile enough for just about any occasion. A male wardrobe essential, This classic yet casual design provides the modern, contemporary allure.
Charcoal Grey 3 Piece Suit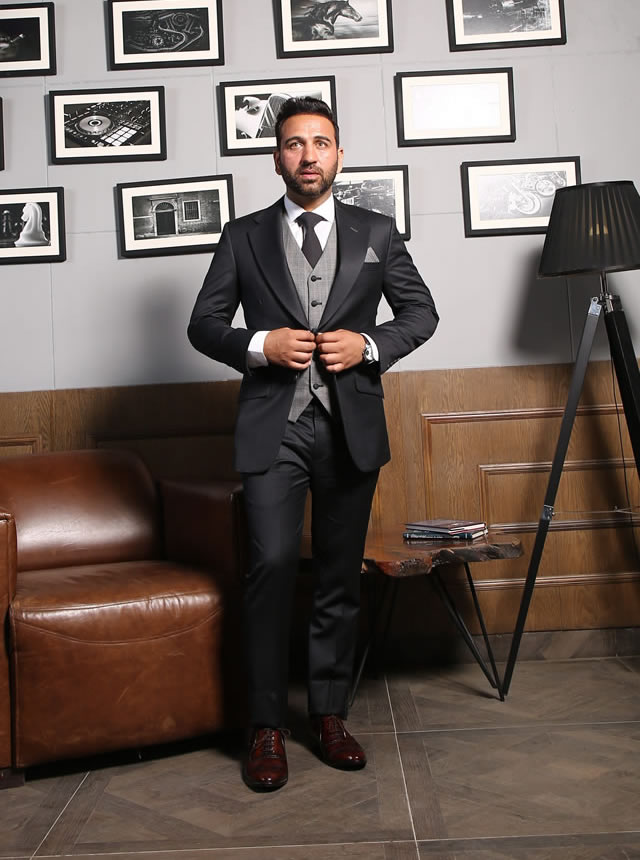 To get this luxury suit Buy Now
Crafted from a luxurious Bela five star fabric, the slim-fit 3-piece suit is the easiest route to tailored perfection. It boasts a subtle stretch helping maintain the shape of the garment and increasing the comfort for the wearer. This piece is best styled with the light grey JMK V-shape waistcoat for a polished boardroom look.
Bluish Grey 3 Piece Suit
To get this luxury suit Buy Now
A timeless signature Andre Emilio 3-piece Bluish Grey Suit offers reliable wearing comfort and gives you breathtaking and delicate appearance. This narrow-cut ensemble comprises pants with a hook-and-zipper closure, peak lapels, and flap pockets. This high-performance suit adds easy-wear refinement to your professional wardrobe. The double-breasted waistcoat in light grey color having 5-star fabric is enhancing this look to the optimum level.
Blue Checked 3 Piece Suit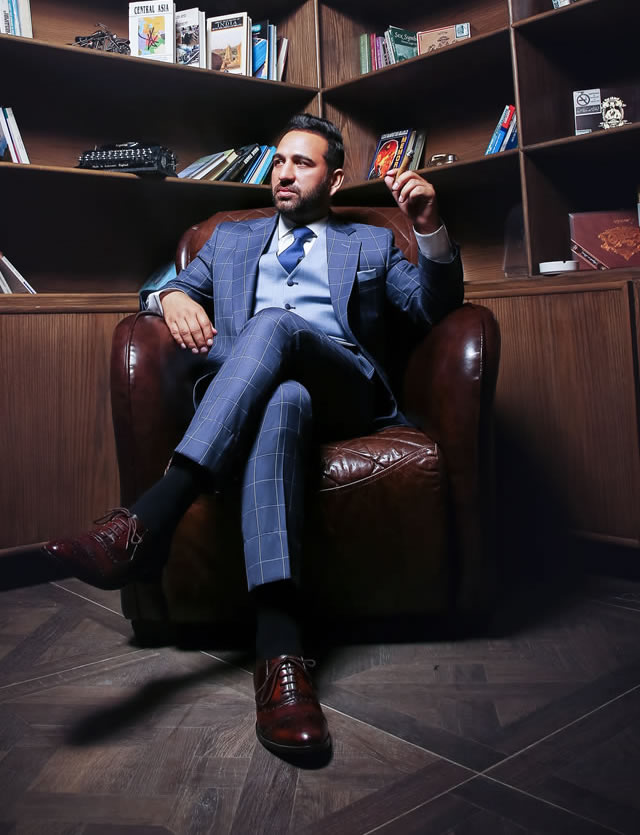 To get this luxury suit Buy Now
The suit truly presents Andre Emilio style with a touch that is both breathtaking and delicate. The Blue Checked 3 Piece Suit gives a classy and awe-inspiring touch that combines perfectly with the fit highlighting the male physique. The jacket remains close-fitting through the torso and the shoulders are slightly pronounced, while the trousers are straight through the leg and slim fit, 4 buttons V-shape 7 star waistcoats complete your look.
3 Piece Chocolate Brown Suit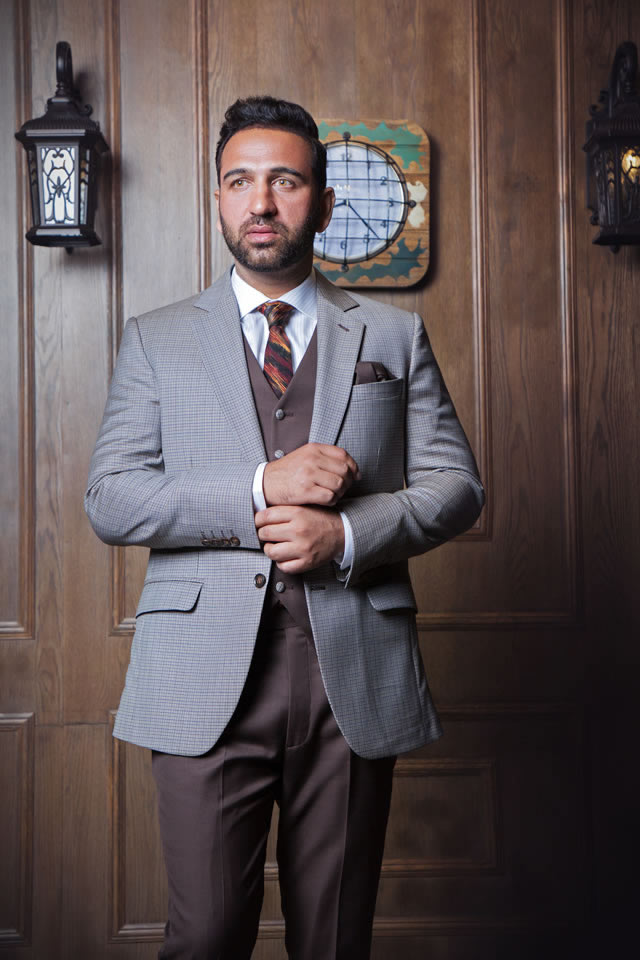 To get this luxury suit Buy Now
Andre Emilio's 3 Piece Suit is the perfect choice for the style-conscious gents who want a well-tailored and fashionable suit. This classic and great quality Chocolate Brown 3 piece Suit is perfect for weddings and workplaces. This stunning suit from the exclusive Andre Emilio collection will ensure you and your wedding party all look your best. This suit is tailored fitting and therefore runs true to normal sizing. This stylish Suit includes a jacket which is made of Hounds Tooth Fabric and Italian tropical waistcoat and tailored leg trousers.