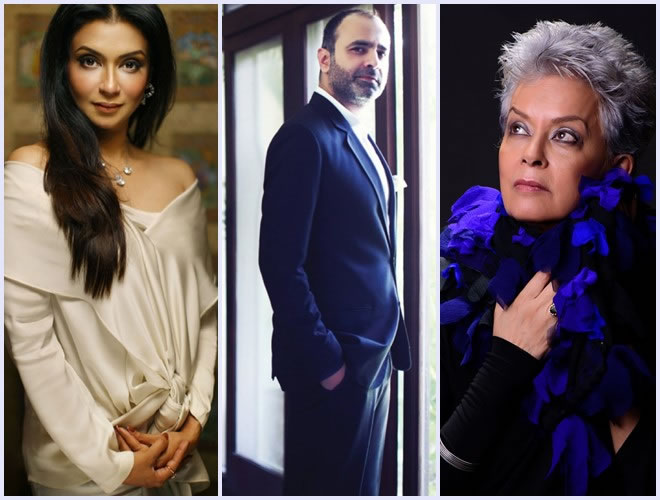 26th Sat at 6:00pm Grand Opening
27th Sun at 3:00pm Matinee Show & 7:00pm Grand Finale
Sheraton Grand Hotel, Park Lane London
Pakistan Fashion week is the brainchild of Team Riwayat which is headed up by a team of directors from across Pakistan, India and the United Kingdom. the 10th edition is taking place at the 5 star Art Deco hotel Sheraton Grand Park Lane in the heart of London's prestigious Mayfair on the 26th and 27th  November.
Adnan Ansari, Co-Founder and Creative Director, Chris East, Co-Founder and Executive Director and Harsahiba Sethi Kaur, Programme Director, Together with over 100 trained volunteers and contracted professionals, the Riwayat team make PFW possible.
PFW 10 will feature the best presentation of Pakistan's fusion of east-west fashion under a western roof ever. With over 32 leading and emerging designers presenting their latest collections on the biggest Catwalk to date in London, PFW10 promises to excite and captivate a global audience with the creative genius that is Pakistan.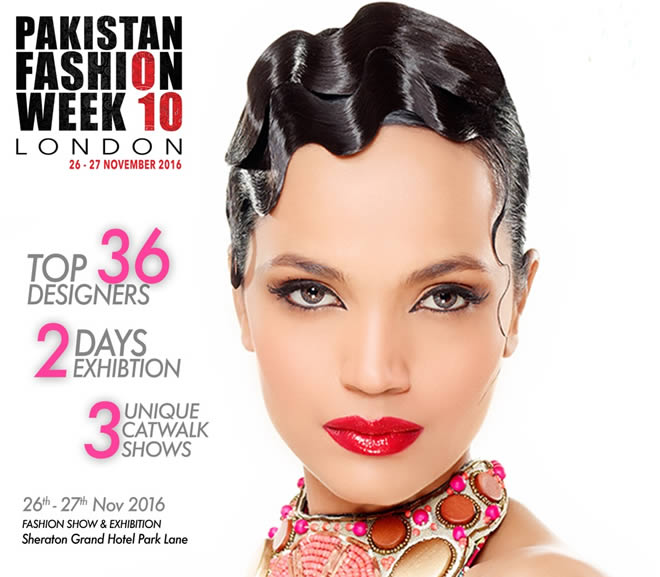 Nabila the famous stylist from Pakistan will style the models for the ramp show and The show will feature Pakistani Top Models alongside British Models.
The headline designers for PFW 10 will be Shamaeel Ansari, Maheen Khan, Deepak Perwani & Agha Noor. Shamaeel will present her regal heritage TIPU SULTAN a vibrant depiction of the legacy of color, grandeur and craft of the empire translated and descending to modern day statement.
The house of Deepak Perwani celebrates love. The collection takes inspiration from the infinite and transformative force of love, which makes you go beyond yourself. The collection takes you from the infinite array of colors to the everlasting radiance of gold. The house of Deepak Perwani will present ISHQ.
Vibrant hues and rich textures accented with three dimensional florals will be seen in Agha Noor's Collection. Each piece will tell a story of its own.
Maheen Khan the queen of Pakistani Fashion will present Zeb-un-Nisa a collection using Koya Fabrics. Koya is an initiative to revive Pakistan ' s fading silk craft by providing sustainable solutions to the artisans