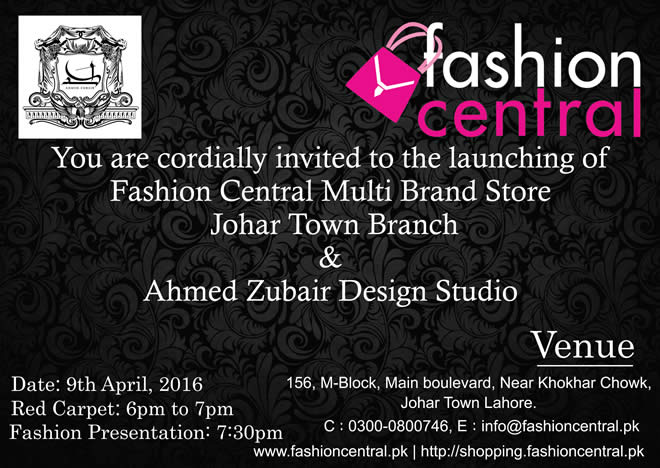 The 9th of April, 2016 will be an eventful day for the fashion lovers of the historic city of Lahore. Fashion Central Multi Brand Store will be launching its Johar town brand with Ahmed Zubair's Design studio for Men as its intrinsic ingredient.
Famous menswear designer Ahmed Zubair will start open his first design studio under the banner of Fashion Central Multi Brand store.  Ahmed Zubair is known for his stylish, modern and every so trendy men's clothing. He offers not only eastern wear but also shirts and suiting. Ahmed Zubair design studio will be offering both custom as well as ready to wear products. If you want to get into the limelight this should be your destination of choice. His design line includes casual & formal shirts, tie, suiting, sherwani, waist coats, shalwar Kurta (causal, semi-formal & formal), khussa and turban as well for traditional events.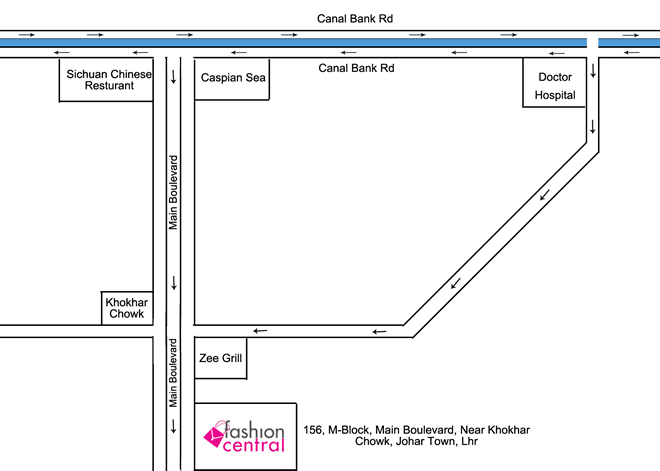 Fashion Central Multi Brand Store is opening of a new branch in Johar Town, this being the 3rd one in this city. The venue of Johar Town Fashion Central Multi Brand Store located at 156, M-Block, Main Boulevard, Near Khokhar Chowk, Johar Town Lahore.
Fashion Central has taken many strides in Pakistan's fashion and continues to set benchmarks that appeal to the shopping enthusiasts. The Fashion Central Multi Brand Flagship Store commenced operations at MM Alam Road Lahore in September 2013 and in a very short time built up a clientele of distinguished customers from all over Lahore and the rest of the country.
Because of growing intimacy with a satisfied customers base, there was a demand for more locations. In response to these urges of customers and considering the importance of Johar Town as the future commercial hub of Lahore. Fashion Central Multi Brand Store decided to facilitate the population by bringing to them the collection of the top 16 Female fashion designers of Pakistan. Namely Arsh, Fariha Kiyani, Titch N Stitch, Eshal, Equa, Fatima Tauqeer, TSH, Thread Line, Zeeshan Bariwala, Liab, Maria Rao, Waseem Noor, Vasim Asghar, Ahmed Zubair, Black N White, Sarah Raza.