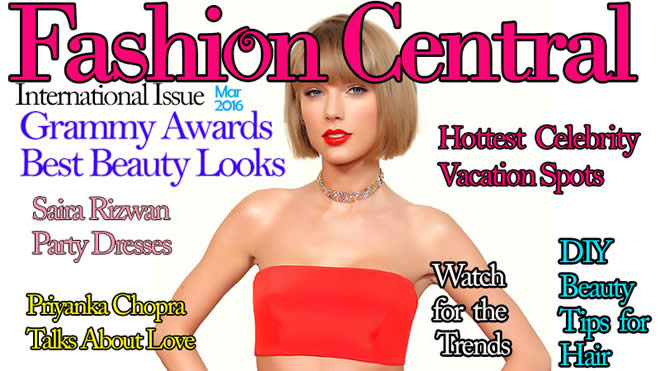 This March issue is again full of excellent images about the significant happenings in the world along with some very useful content. We are definite that Sephora Launches in Mumbai with Bollywood Celebrities and famous and acknowledged fashion designer Saira Rizwan Party Dresses at Runway Pakistan 2016 will win you over.
These images will ensure that you have a feeling that you were actually there at the event and perhaps compliment us for their appropriateness and relevance. Allow us to also draw your attention to the Atelier Versace Collection for spring 2016 which brings out some off her exercise clothing dubbed as athletic couture which is built on racer necklines, flashes of neon, bits of mountain climbing hardware and yards and yards of Swarovski crystal rope, some colored to resemble sports laces.
Priyanka Chopra speaks her heart out and talks about every relationship which when its ends brings heartache. And she goes on to say "Heartache is a bitch man!". She also shares that her heartaches have always been bad and besides this there is much more in the interview that will impress you. For those who seek travel spots of excellence that will prove to be a wonderful experience and where you are bound to rub shoulders with global and favorite celebrities. Once again you are going to really like the articles on skin, hair loss and useful style tips. Quite a number of solutions have been highlighted and these will bring you considerable benefit.
In conclusion we again stress that you must remain in touch, as before.
For our viewers ease, the magazine is available to VIEW ONLINE and FREE DOWNLOAD.
https://www.fashioncentral.pk/magazines/latest/
Some more essential features are shared with you