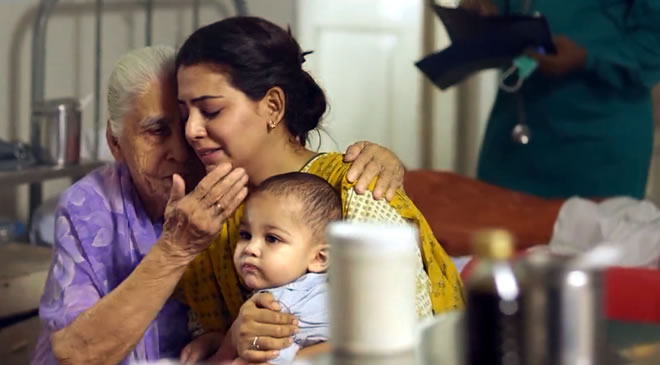 PICIC Insurance launches its ad film to promote the importance of a "Sahi Faisla"
Health Insurance: The right decision or a burden?
Health Insurance in Pakistan is often perceived as a burden, rather than a blessing. PICIC Insurance aims to bridge this perception gap and work towards a community that is built upon informed and right.
The "Sahi Faisla" campaign
PICIC Insurance is dedicated to providing quality health support to all its insured clients. PICIC Insurance believes in enabling businesses to nurture their employees by covering the costs of all medical needs of the employee and his/her family. When businesses make the right decision to make healthcare affordable, only then can organizations progress towards a healthier and happier work place.
To promote this, PICIC Insurance has recently launched an ad film that focuses on the importance of a "Sahi Faisla". The film takes a narrator's angle of an average Pakistani who is haunted by the repercussions of a wrong decision: the decision to carry on without a health Health insurance. The ad reiterates the fact that Pakistan is predominated by a culture where businesses often tend to miss the importance of health insurance leading to situations where the employee might have to deal with severe physical and emotional trauma. Through this Ad PICIC insurance is determined to speak in favor of the employees who suffer from the consequences of the wrong decisions made by their employer.
The ad film campaign includes PICIC Insurance's's allegiance to reaching out to small businesses and their employees through their recently launched "Sahi Faisla" Facebook app. Through this app employees can contact PICIC Insurance directly by sharing their health Health insurance Insurance concerns and in the effort allowing PICIC Insurance PICIC to strive to match their individual expectations and help the organization build consensual "Sahi Faisla" that fits the bill.
Health insurance Insurance features
PICIC's health Health insurance Insurance for businesses is a well-rounded package that is not only affordable but also hassle free. PICIC Insurance lets its client enjoy cashless facility by issuing customized Health insurance Insurance cards that enables access to a strong network of hospitals and medical facilities nationwide. PICIC 'sInsurance's strong professional acumen has earned hundreds of loyal customers who are making the right decision for the health and well-being of their business and their employees every day.
Who is PICIC Insurance?
PICIC Insurance Limited is a general insurance company dealing with all classes of general insurance and one of the fastest growing insurance companies of Pakistan. PICIC Insurance is backed by renowned international reinsurers such as SCOR Global P&C, Korean Re, Trust Re, Swiss Re, AIG & Ace. This gives PICIC Insurance the strength to underwrite business in all classes of general insurance including Property, Marine, Engineering and Misc. PICIC Insurance has also established its name in the financial industry and is on the approved list of insurers of almost all financial institutions/banks operating in Pakistan.