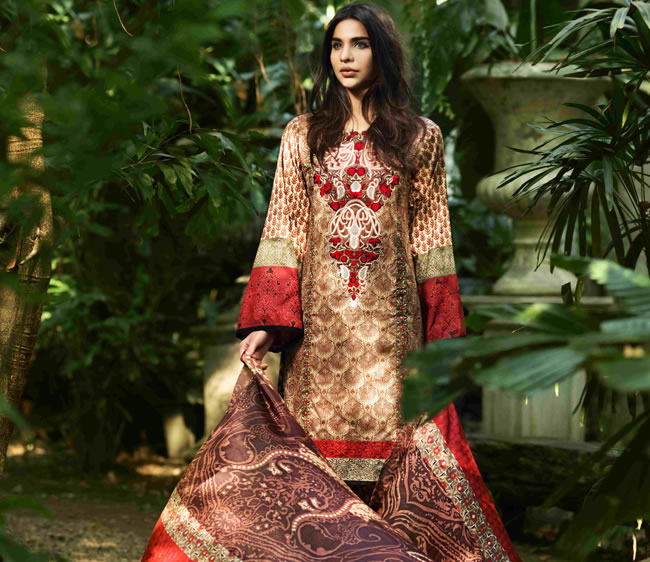 So Kamal Lawn S/S '15 is all set to feed our lawn-needs this season by their exquisite collection of lawn suits (Stitched and unstitched) with interesting variety of designs and colors. Launching on 10th March in Karachi and 11th in Lahore and 12th in Faisalabad So Kamal by Ayesha F. Hashwani will make one's heart flutter with admiration and yearn with lust.
With all the excitement SoKamal joined hands with Ayesha F. Hashwani the queen of Pret who entered the world of fashion in 2005 when she founded her label AFH. She is gifted with a talent of striking a balance between her minimalist cuts and electric designs.This is her first venture with SoKamal which has already been appreciated and created a lot of hype.
[contentblock id=1 img=adsense.png]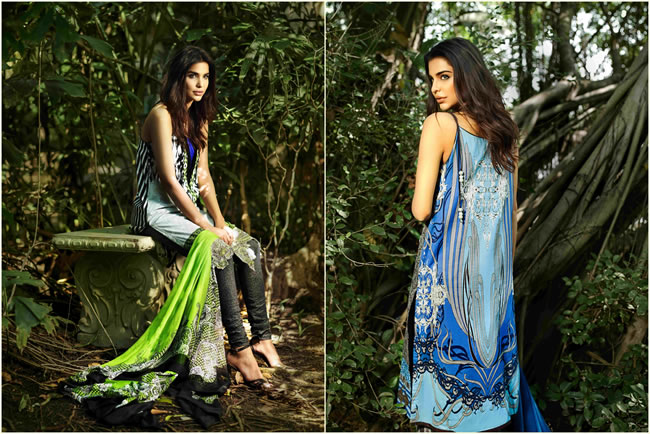 Talking about Kamal Lawn 2015 Mrs.Kamal says "Our Lawn this year is more modern and different from previous years. The cuts used this year are distinct and are not like the ones we have been using in our previous lawn collections. SoKamal has something for everyone, with a mix of different hues and colour palates which will attract women of all age groups."
[contentblock id=2 img=adsense.png]
With this Spring/Summer 2015 collection; SoKamal brings forth over half a century of experience and expertise in producing textile products, interlinked with Ayesha F. Hashwani's ability to conjure up fabulous creations. It's expected to sell off like hot cakes, similar to their previous collections.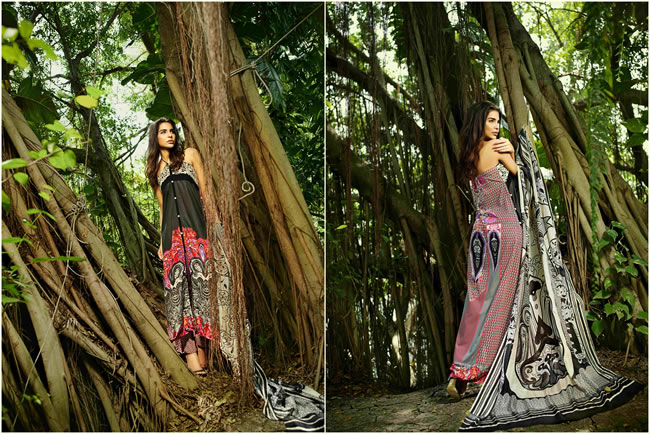 Keep your fingers crossed as SoKamal will be in stores from 11th March 2015.