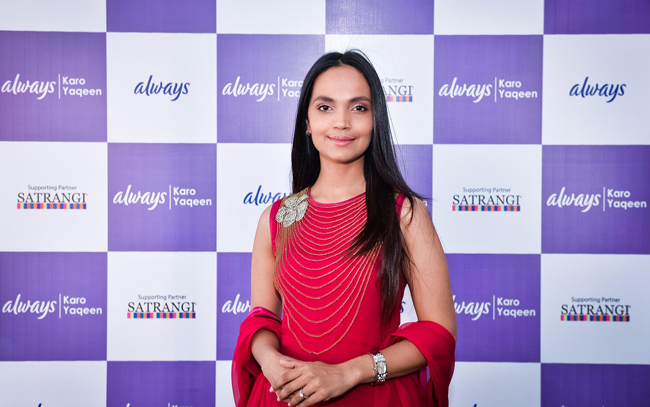 Satrangi; the women's wear line of Bonanza presents "Always Karo Yaqeen Collection"; an exclusive range of prêt wear designed by Always Karo Yaqeen 'Star Hunt' Winner Pooja Achria.
In line with its vision to make a positive contribution towards Pakistani women, Satrangi has partnered with Always to drive the message of believe and confidence amongst females through this year's 'Always Karo Yaqeen' campaign. Satrangi collaborated with Always to provide a life-time opportunity for an aspiring, young, female designer to achieve her dream to work at a leading Fashion House in the country. For this, Satrangi provided its own platform to mentor this young winner of 'Always Karo Yaqeen' Star Hunt; helping her launch her exclusive designer collection and making her life-long dreams come true.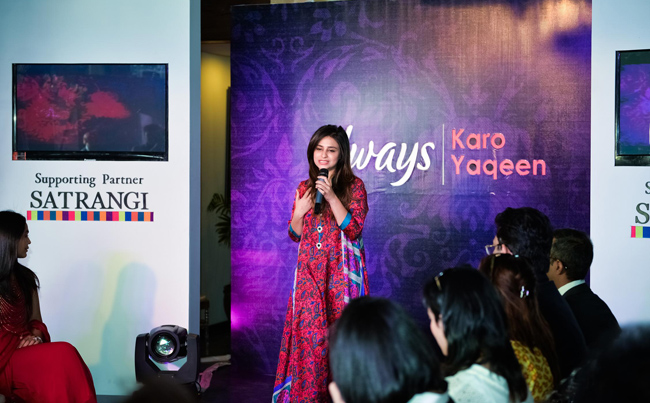 Talking about the collection, Asif Bilwani, Director Marketing of Bonanza said 'Satrangi by Bonanza is all about confidence and empowerment of women. This collection along with its strong colors and techniques used is an expression of the key values of the woman of today and Pooja; Always Karo Yaqeen Star Hunt winner has done a wonderful job in portraying these ideals in to this prêt line.
Talking to Pooja about her experience, she said "My Apprenticeship at Bonanza has been wonderful in terms of learning to cater to a wider female audience, hence producing something which not one but most of women would prefer. From the process of sketching to embroidery to printing and then selection, and then seeing my pieces coming to life during the shoot, I was absolutely pleased with the result and I hope that the consumers also like it. My message to all the woman out there is to 'Always Karo Yaqeen' and things will happen for you."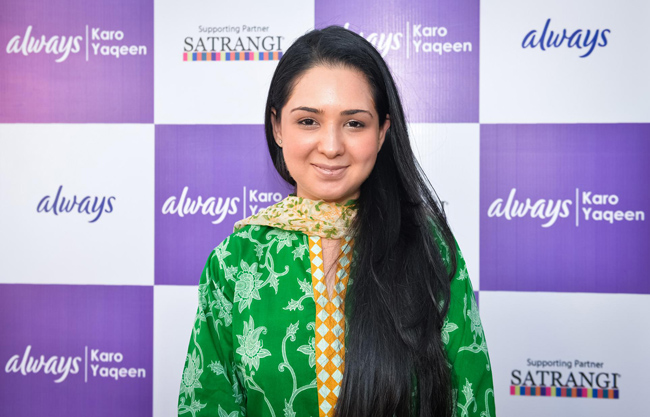 This pret line from Satrangi by Bonanza is a representation of the different facets of the women today. A woman should display confidence, dignity, strength, passion, elegance and integrity and these are the values which Satrangi as a brand stands for and this collection truly reflects.
The Always Karo Yaqeen Collection under the umbrella of Satrangi has a very simple design philosophy which caters to the everyday women, adding elements of design from nature, colour and embellishment techniques such as thread embroidery and screen printing which the Asian women has always adorned herself with at various occasions.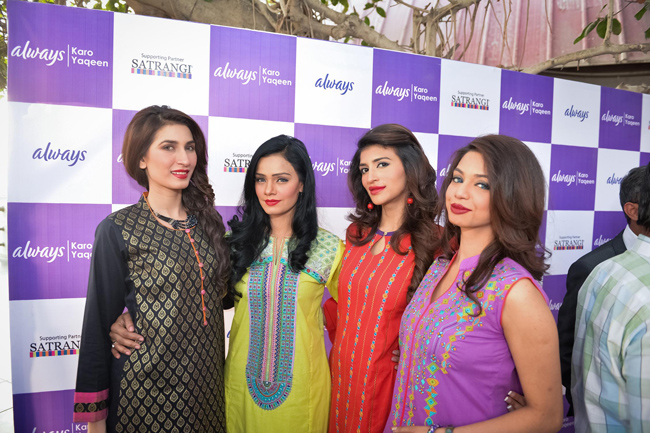 The collection consists of 04 exclusive ready to wear's in bright and contrasting hues. Each piece is made to cater to a different occasion, from office wear, to a hangout with friends, or even a dinner get together, this collection surely has a piece in there for every event. The collection will be available in Bonanza stores from 10th April 2014 onwards.