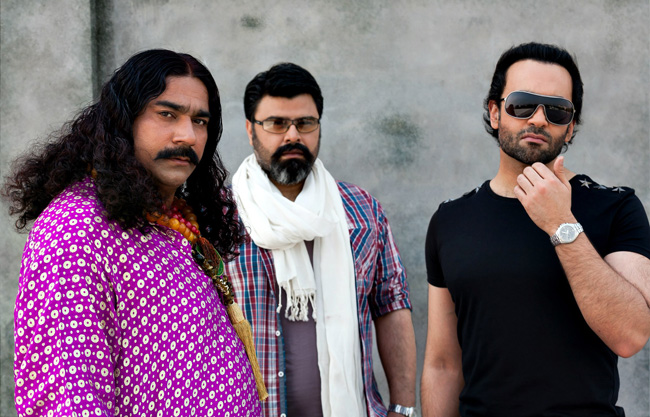 The year has kicked off on a high note for Overload. After just returning from a very successful tour of India, the band has now bagged a nomination at the popular HUM TV Awards 2014 in the 'Best Band' category. Having given back to back hits in the form of 'Jeet' and 'Neray Aah' last year, as well as having received a win for 'Ankahi' at the 2013 LUX Style Awards, there's a good chance that Overload will take home the HUM TV Awards trophy.

The band has grown in leaps and bounds since their formation in 2003, with numerous achievements to their credit. Overload is the only band in the Pakistani music scene that is known for featuring several upcoming and renowned musicians in their music. The band loves experimenting with different sounds and genres, done very successfully by them, which is why they have established a very strong fan base and received critical acclaim globally.
HUM TV Awards made its debut last year, and in its first telecast garnered an audience of millions. The awards are organized by the HUM network to recognize and encourage talent from Pakistan's showbiz industry in various fields including TV, music and films. This year the awards are set to be held in March.
On being nominated for the prestigious award, Overload front man Farhad Humayun said "it's a privilege to be nominated for one thing or another so frequently. It's hard being a musician nowadays due to lack of funding and the threat of violence against any act of celebration. I'm truly grateful to all our fans and Hum TV for recognizing our efforts in showcasing our heartfelt efforts".