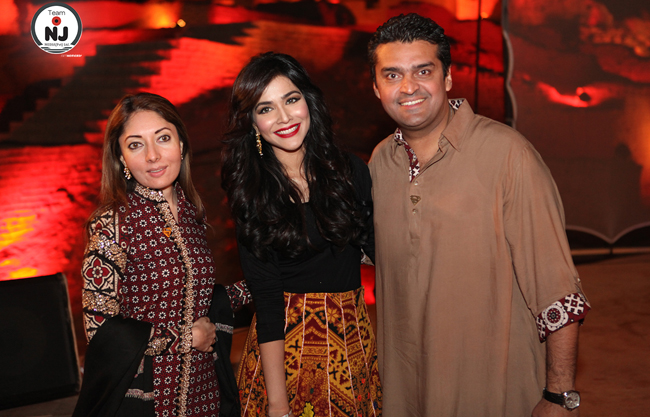 A round of applause for Humaima Malik whose regal bearing made her an absolute choice for hosting the Sindh Festival. This model/actor dazzled the show with her trademark smile and brought such an energy and life to the event that flabbergasted everyone.
Her bold red pulpy lips have made an official fact that no one can rock such a loose black hair, contoured rosy cheeks, smoked out eyes with such red lips look as she did, in the attire put together by a renown stylist 'Anber Javed'.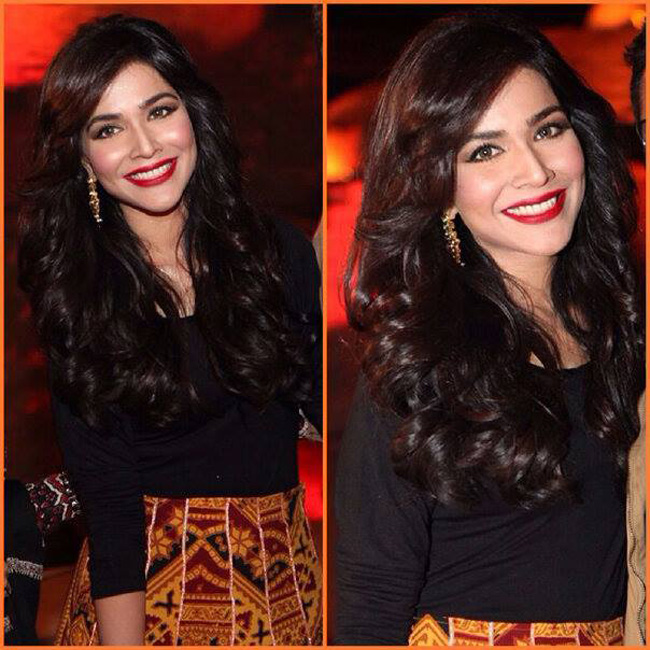 Also it looks like Humaima has been quite working out lately as she looked exquisitely smart in black top/choli and lehnga ; and truly hats off to her as still managed to look totally retro in that very much traditional lehnga choli by Ali Xeeshan.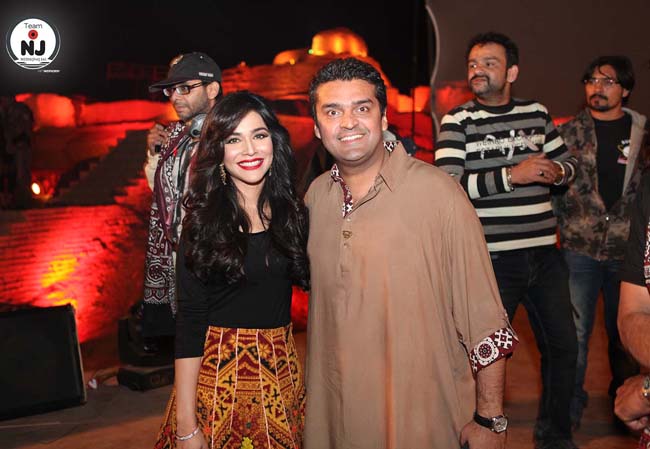 From head to toe this voguish star not only won hearts of everyone present in the festival, but she was also found followed on twitter by Bilawal Bhutto, Bukhtawar Bhutto and Sharmila Farooqi on the very same evening.