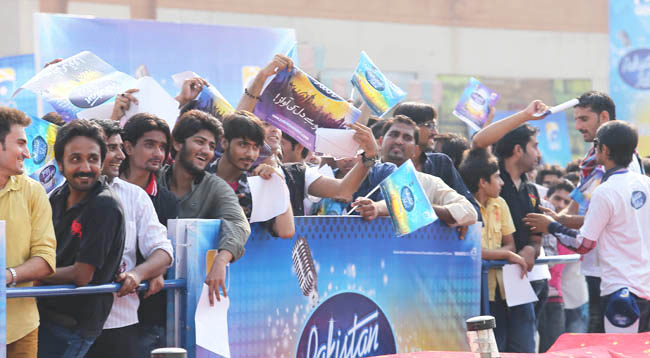 As predicted earlier the Pakistan idol has produced marvelous and almost hair raising response from across Pakistan and this time it was "The Manchester of Pakistan" Faisalabad. The Industrial hub of Pakistan had over 2000 contestants ready to get their voice and confidence tested by the Kingpins of the music industry.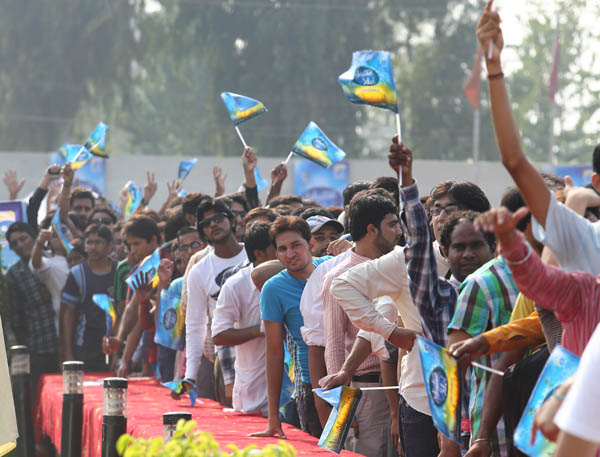 Pakistan's biggest reality singing competition "Pakistan Idol" has already made ripples in the music industry of the Country. The show popularity is climbing to new heights on the social media sites.
The first round of auditions attracted a huge crowd in Islamabad and Peshawar, all determined and confident to become the first Pakistan Idol. After auditioning great talent and some interesting characters in Islamabad and Peshawar, team Idol next destination was "The Manchester of Pakistan", Faisalabad.
The city which has produced legends like Nusrat Fateh Ali Khan, Rahat Fareh Ali Khan, Zia Mohyeddin and many more gave its best to Pakistan Idol and it was a tough day for Team Idol. In the hot weather of 40 degrees, Faisalabad gave an amazing response and a lot of hype and craze was seen among the contestants. We wish them good luck in their journey to Pakistan Idol.
The journey of Pakistan Idol has just started but it has already taken over Pakistan. So far we have seen many interesting characters in Islamabad, Peshawar & Faisalabad auditions, full of energy and confidence to impress the judges but it is hard to say which city will produce the first "Pakistan Idol".
After auditioning Faisalabad, Team Idol is headed for other cities, so don't miss your chance and register yourself if you have the confidence and voice to become the first "Pakistan Idol" and Watch this space for more stories on Pakistan's biggest singing reality show.