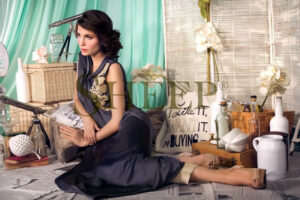 SHEEP®, The ready to wear retail brand SHEEP® catering to the urban Pakistani opened its first outlet in the exciting city of Lahore. The brand is thrilled and looking forward to dressing the woman of Lahore.
Keeping with the design philosophy of "understated elegance", the store experience has been designed to give the SHEEP® customer the same look and feel of the brand's stores and products in Karachi but with a dash of Lahore's vibrancy.
SHEEP® is a retail brand for today's woman and man, who value premium quality clothes. SHEEP®'s vision is to provide the Pakistani consumer with access to sophisticated high-end fashion and easygoing casual wear at affordable prices.