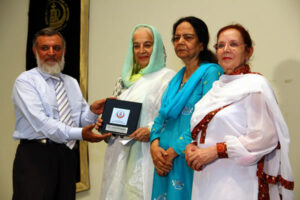 Saida Waheed FMH College of Nursing (SWCON) celebrated International Nurses day 2103 with a ceremony that highlighted the service nurses provide across the globe.
The yearly celebration is a platform to encourage nursing professionals at a national level to share their views and ideas for the development of the field. The ceremony highlights the achievements of the students of SWCON while appreciating their hard work and dedication for the nursing profession.
The International Council of Nurses (ICN) has celebrated Nurses Day worldwide since 1965. Each year the ICN presents a theme to provide a vision to nursing professionals all over the world. This year the theme given by the ICN is "Closing the Gap: Millennium Development Goals"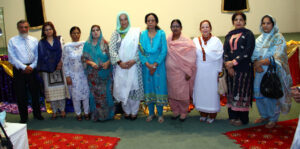 The event consisted of a showcase of posters designed by the student nurses based on the ICN theme, which were judged at the ceremony. A dramatic representation of Florence Nightingale who is considered to be the founder of modern nursing was performed by the student body of the college. The ceremony also consisted of an address by the chief guest, Begum Zakia Shahnawaz – Former Advisor to the Chief Minister-Punjab, Dr. Haroon Ahsan – Vice Chairman Fatima Memorial System & Mrs. Nisab Akhtar – Director of Nurses SWCON. The ceremony ended with a prize ceremony of the students at Saida Waheed FMH College of Nursing.
Saida Waheed FMH College of Nursing is striving to support the indigent profession of nursing, and to enhance socio economic status of nursing professionals. The college provides basic and continued education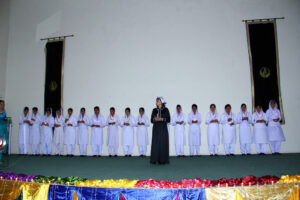 process in nursing with collaboration of the Government of the Punjab.  Saida Waheed FMH College of Nursing is committed to uplift the quality of health services and provide skilled and educated nurses to our society.
Saida Waheed FMH College of Nursing is a third sector not for profit organization, running as public private partnership, with aim to produce lifelonglearners since its inception in 1978.It is providing excellent teaching and training opportunities to its students filling the gap to train and produce nurses in all disciplines both nationally and internationally.