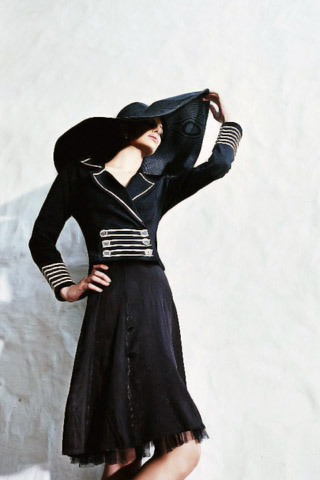 It's time for you to know latest Pakistani Fashion 2011…. Here you go..
Hurrah! The colorful and vibrant time of Pakistani fashion 2011 is here. Yes, it is summer time in Pakistan, a time for some shopping activities for the latest trends of Pakistani fashion 2011. Each season has its own flavor and charm. So is the case with summer season. This time, the summer season in the Pakistani fashion 2011 is going to be a very interesting one. This is because a lot of creativity and cutting edge fashion trends are going to be seen from the designers.
Let's begin from the bottom this time. A lot of variations in shoe trends are going to be witnessed in the Pakistani fashion 2011. For the summer season; strappy sandals, wedges and gladiators are very high in demand. Last year, they were a novelty to find in Pakistan but thanks to the Pakistani fashion 2011 trends that now these types of shoes are available almost everywhere.
A lot of creativity is seen in Pakistani fashion 2011 with the designing of the sleeves of tops, shirts and kurtas for the summer season. Chiffon sleeves teamed up with cotton and lawn shirts look very trendy. Victorian, cigarette and puff designs of sleeves are very much a part of Pakistani fashion 2011. A little bit of flare in sleeves is also in fashion especially for those who want to hide their bulky arms.
Oh yes! It's time to try some Mughal fashion again and be a part of the rich heritage and cultural dresses of Pakistan as they are a big part of Pakistani Fashion 2011. Cotton Churidar are ideal for this summer season. A white Churidar pajama is a "must-have" item for your wardrobe if you are following Pakistani fashion 2011.
For Pakistani fashion 2011, shirts with a little bit of less flare are being preferred. Knee length frock are a hot favorite and they are easily available in boutiques like Generation and Khaadi. Colorful prints, designs and lots of mix and match are the "in" thing in Pakistani fashion 2011.
Pakistani fashion 2011 would have been incomplete without the mention of sunglasses. This summer season, the "RayBan" signature design glasses are very much in fashion. If you can afford to grab the original ones then well and good otherwise, a great variety of imitations at cheap prices is available easily.
Floral prints and designs
Floral print shirts, hair bands, rings, earrings, pendants, shoes etc are all the most important picks of Pakistani fashion 2011. Experiment with floral prints and designs as much as you want to and keep you look trendy and chic this summer. Not to forget, putting an artificial or a fresh flower in your hair will give you the ultimate look for the summer season 2011!
Pakistani fashion 2011 is all about being lively and trendy. All those trends that add color to one's life are a part of Pakistani fashion 2011. So, get ready to try out the bold colors and coolest fashion trends of the year in this summer season!